NEWS
Yet Another Person Sues Michael Jackson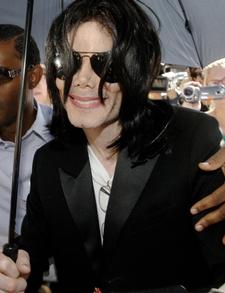 And now joining the list of people suing Michael Jackson is... Cameroonian singer Manu Dibango.
The 75-year-old is also taking Rihanna to court, claiming that they jointly stole a hook from one of his songs, according to Yahoo News.
Apparently Jackson has already admitted that a part of a 1972 song, Soul Makossa, was used in Wanna Be Startin' Something from Jacko's 1983 album Thriller.
The pair reached a settlement over that years ago.
Article continues below advertisement
But the new problem came about because Jacko allegedly allowed Rihanna to use part of Startin' Something on her 2007 hit Please Don't Stop The Music without asking Dibango if that was OK with him first.
So the musician lodged a suit today in Paris, France, apparently seeking half a million Euros in damages.
The site reports that Dibango's lawyers have also asked the French courts to stop record labels Sony BMG, EMI and Warner from receiving any income from the records until the matter is settled.
It was only a few days ago that the writer/director of the Thriller video announced that he is suing Jacko.
John Landis claims that the King of Pop was not entitled to give someone the rights to turn the video into a musical without his permission.