NEWS
You Can Make Money During The Pandemic - If Only You Knew How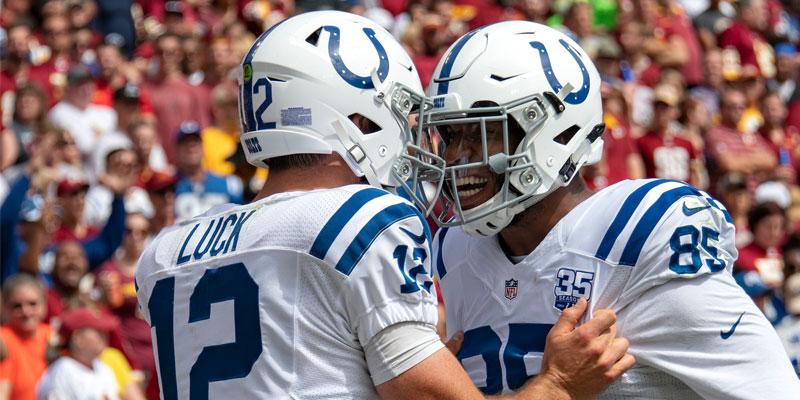 Times are tough out there. The coronavirus pandemic is sweeping the nation, leading to our second 'once-in-a-lifetime' economic collapse this century, unemployment numbers are at record highs, and sometimes it just feels like the country has lost its way. Not to mention the worst part; the football season is about to start and we're not allowed to tailgate!
But, it's not all bad. Sports analytics website Dimers.com provides us with a few tips and tricks as to how you can combine your love of money with your love of sports. Does that sound like something you'd be interested in? Ok, read on.
Article continues below advertisement
You're Welcome
Online sports wagering is taking over these United States at a rapid rate. You may have noticed more and more lately that you've seen commercials on TV or at games advertising the latest online sportsbook. They're multiplying quicker than the Kardashians.
Why is this great news for you? With each new book that pops up, the competition to get your business intensifies; this is a buyer's market, baby! Just about every online sportsbook will offer new members a Welcome Bonus just for registering an account and depositing an amount (or in some cases, a bonus without even having to put in any of your own money). Some bonuses can go as high as $1000 – you just need to know where to look. Dimers.com has an extensive list of the best of the best sportsbooks with a full listing of sign-up bonuses on offer. Best of all, we're not limited to joining just one sportsbook – there are numerous good options for us to exploit, errr.. claim.
Promos and Bonuses
Once you've taken full advantage of your sign-up bonuses, it's time to see what other freebies you can milk. Dimers keep an up-to-date record of all of the best promotions currently on offer. The books are THROWING MONEY AT YOU with ridiculous promos like Kansas City to cover a 101-point spread – a no brainer!!
Sportsbooks will continuously update their promotions and offerings with things like odds-boosts (giving you high odds for certain bets), money back specials, and extra rewards for each touchdown, point, goal or run your team scores. It literally pays to keep on top of this, so we recommend checking out Dimers' best promos page often so that you know exactly when to strike.
Article continues below advertisement
Place A Wager
If you love the hustle, if you love the grind that is the world of sports gambling, then you might fancy yourself as an expert that already knows how to make their own cash, but you could always use a helping hand, right?
The Dimers BetHub is your one-stop-shop for all the games in the major sports leagues in the country. The DimersBOT simulates each game 10,000 times to provide the most likely outcomes and projections. We then compare all the odds that are on offer from the biggest sportsbooks to find the tastiest edge to maximize your betting tickets. Only a fool would make a wager without it.
With so many sportsbooks clambering over each other to build their customer base, there has NEVER been a better time to open an account. Or two. Or three. Keep your eye on Dimers daily as they continue to bring you information on the best sign-up bonuses, deposit matches, promotions, odds and more.