NEWS
You Literally Will Not Believe How Much Money One Direction Is Worth. Find Out Here!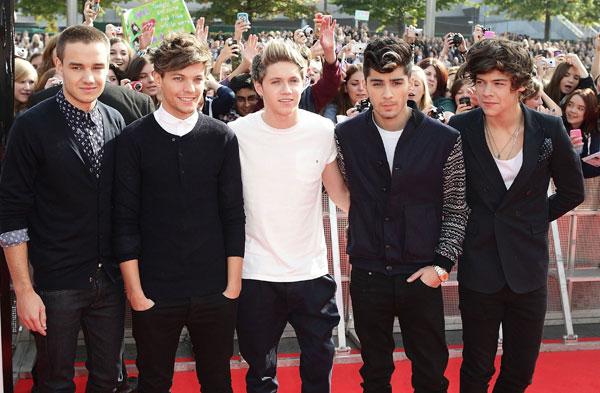 Everyone who, um, knows a teen or tween in 2013 knows that One Direction is the biggest band of the moment. And sure they're cute, they're talented, they're British and charming—but they're also really, really rich.
OK! News: 1D Gets Their Own Makeup Line
Business Insider reports that Niall, Harry, Zayn, Louis and Liam are on track to make—wait for it—$1 BILLION by December of 2013. This will make them the first boy band to ever hit that milestone! Sorry, NSYNC.
Article continues below advertisement
Photos: Shirtless Pics of One Direction And More Boy Bands
Most of that income came from ticket sales (the guys have been on tour most of the year in both the UK and the US), plus they earned about $300 million from album sales. Then let's not forget the concert DVD that earned about $15 million, their 1D merchandise that earned them about $67 million, and their 3D movie that's coming out at the end of the month which is projected to rake in $150 million total. Wowza.