NEWS
You Made It to the Weekend! Here's What Is New on Netflix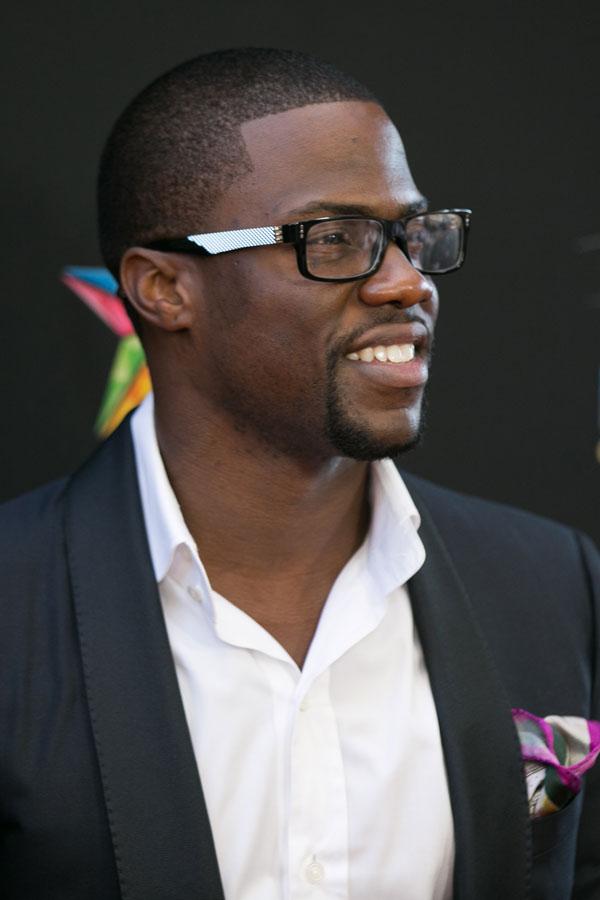 Whew, so ends the longest week ever, amirite? This was the first full week back after the holidays, and it was brutal. Time to run home and watch some Netflix. Here are the new titles!
Kevin Hart: Let Me Explain
Philadelphia funnyman Kevin Hart takes the stage in front of a sold-out crowd at Madison Square Garden, part of his hit "Let Me Explain" world tour. Hart puts his unique spin on women, infidelity, hiring a bodyguard and more.
Article continues below advertisement
Ip Man: The Final Fight
This entry in the saga of the man who famously trained Bruce Lee finds the middle-aged master teaching the Wing Chun style in Hong Kong. The nostalgic tale unfolds during a cultural crossroads amid the tension of British rule during the 1950s.
Being Human: Season 3 (US)
Boston roommates Aidan, Josh and Sally are your average twenty-somethings—except that they're also a vampire, werewolf and ghost, respectively. All three struggle with their supernatural identities while trying to get by in the human world.
Photos: Here are some cocktails for your Golden Globes viewing party!
Toad Road
Feeling he's living a meaningless life in a small town, disaffected junkie James jumps at the chance to escort newcomer Sara to Toad Road -- and risk whatever may happen as they pass seven wooden gates that lead toward hell.
Run
Evading the mob, Mike and his son Daniel have lived a nomadic life for 16 years, using Daniel's parkour skills to make a living by pulling off robberies. Now, Daniel wants to leave the life of crime, but Mike plans one last—ill-fated—job.
Article continues below advertisement
Inside: Chipotle
Chipotle is a company that broke all the fast food rules, turning a small eatery into an $11 billion, 14,000-store chain. Bloomberg television takes you behind the counter to see how this increasingly popular company keep customers lining up.
Inside: DeBeers
This volume of the Bloomberg series takes viewers from DeBeers's Botswana diamond mine (the richest in the world) to its London headquarters. Oliva Sterns gets unprecedented access to this famously secretive company in a one-of-a-kind tour.
Inside: Dolce & Gabbana
Join Bloomberg's Tom Gibson for this behind-the-scenes look at luxury fashion giant Dolce & Gabbana and how it markets worldwide. The show delves into the business side of fashion, revealing the brand as few have seen it before.
Inside: LinkedIn
Bloomberg West takes a comprehensive look inside LinkedIn. The probing documentary features exclusive access to LinkedIn's headquarters in Mountain View, Calif., and interviews with CEO Jeff Weiner and Chairman Reid Hoffman.
Article continues below advertisement
Inside: McDonald's
Bloomberg's "Inside" visits the world's biggest restaurant chain as it caters to 69 million people a day and reveals how it reached the top. Discover how McDonald's stays competitive in a market it started—and also what's in the secret sauce.
Inside: Pixar
When it comes to animation, few do it better than Pixar and Disney; they are the dreamers and doers with multibillion-dollar imaginations. Bloomberg television takes you behind closed doors to see how this powerhouse makes movie magic.
Photos: Check out the best fashion looks on TV this week.
The Baidu Billionaire: Inside the Google of China
Although it's a familiar name in China, the search engine Baidu is little known elsewhere -- despite being the fifth most-visited website on Earth. Robin Li, the company's founder, details Baidu's complex corporate history in this documentary.
An Idiot Abroad: Seasons 1-3
In a twist on the travelogue genre, comedian Ricky Gervais sends his "idiot" friend Karl Pilkington to a series of exotic locales around the world. The result is an amusing social experiment that forces Karl to confront his cultural hang-ups.
Article continues below advertisement
Cash Crop
This feature-length documentary and California road movie explores America's largest cash crop: marijuana. Take an epic West Coast adventure into the heart of the Emerald Triangle and America's most valuable crop.
Nick Thune: Folk Hero
With help from his guitars, comedian Nick Thune regales the audience of Brooklyn's Bell Theatre with a collection of hilarious stories about his childhood, his past romantic relationships and his experience with a burning building.
Photos: See Nina Dobrev's 13 best fashion moments ever.
Spy Kids 3: Game Over
In the continuing adventures of the two spy siblings, Carmen gets caught in a virtual reality game designed by the kids' new nemesis, the Toymaker, and it's up to Juni to save her by battling through the game's levels.
Caught Up
Released from prison, Daryl finds his former life in tatters until a new girlfriend gets him hired as a driver. But his new job isn't what it seems. Daryl soon learns that he can't trust anyone around him, and that his life may be on the line.
What are your plans for this weekend? Are you planning to catch up on any shows? Any movies you want to watch? Tell us in the comments below or tweet us @OKMagazine.