NEWS
Your Afternoon "Aww": Can You Guess Which Power Couple These Dogs Belong To?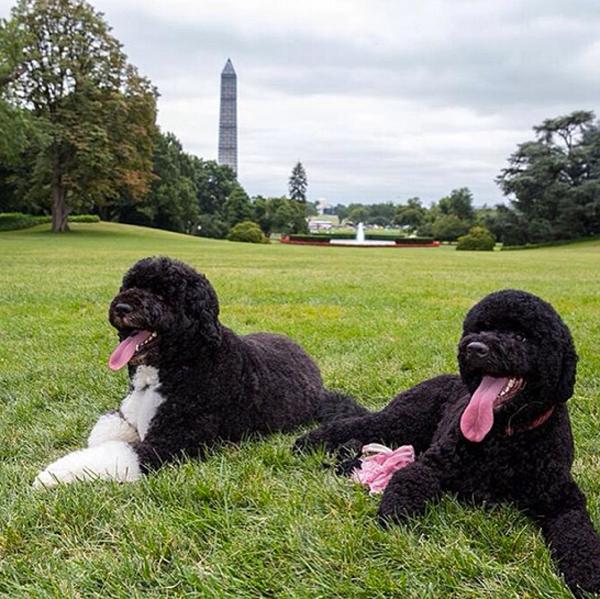 Today's mystery couple might be the biggest icons we've ever featured in Your Afternoon "Aww." Not only are the lovebirds known around the world, but their Portuguese Water Dogs (Bo and Sunny) too. We don't want to give too much away, so scroll down to get started with the help of five clues. Find out if you guessed correctly at the bottom of the page!
1. He now doesn't care for ice cream after eating too much as a teen while working at a Baskin-Robbins.
Article continues below advertisement
2. Is said to collect Spider-Man and Conan the Barbarian comic books.
3. We also hear that his favorite meal is his wife's shrimp linguini.
4. It's clear she is one smart cookie, but did you know the mystery star skipped second grade?
5. She has seen every episode of her favorite childhood show, The Brady Bunch.
Which power couple do the precious pups belong to? See below for the answer!
President Barack Obama and First Lady Michelle Obama! How lucky are the pups to live at the White House? Thanks for playing and come back Monday through Friday for new installments of Afternoon "Aww."
Photos: See Friday's Afternoon "Aww" of Adam Levine Holding A Golden Retriever Puppy
Are Bo and Sunny the cutest pups or what? Comment in the section below and on Twitter at @OKMagazine.