NEWS
Your Afternoon "Aww": Can You Guess Which Singer These Precious Pups Belongs To?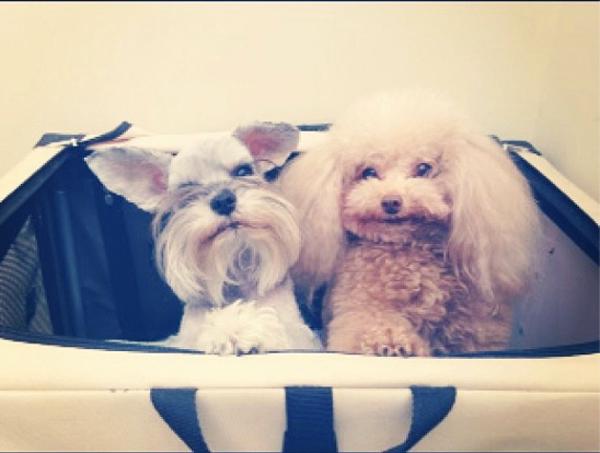 The world fell is love with today's mystery star back in 2004 when she hit the music industry with her sultry pipes and hot bod. A lot has changed since her first hit as the singer has now taken home countless awards and even landed a cute fiancé! The ride wouldn't have been the same without her two pups who are too cute for words. Check them out below along with our five clues to help you solve today's Afternoon "Aww".
Article continues below advertisement
1. Before branching off for a solo career, the singer was a member of the girl group, Hearsay.
2. She is also a songwriter who happened to create hits like Fantasia Barrino's "Got Me Waiting."
3. Has toured with everyone from Gwen Stefani to Chris Brown.
4. Won a Grammy in 2006 alongside Missy Elliot for their track, "Lose Control."
5. Has been sporting a fifteen carat engagement ring since October when Future popped the question!
Keep scrolling down for the answer.
The proud owner is Ciara! Thanks for playing and come back Monday through Friday for new installments of Afternoon "Aww."
Photos: See Friday's Afternoon "Aww" of Adrienne Maloof's Morkie
Which Ciara track is your favorite? Send us the answer on Twitter @OKMagazine and with a comment in the section below.