NEWS
Your Afternoon "Aww": Can You Guess Which Starlet These Pups Belong To?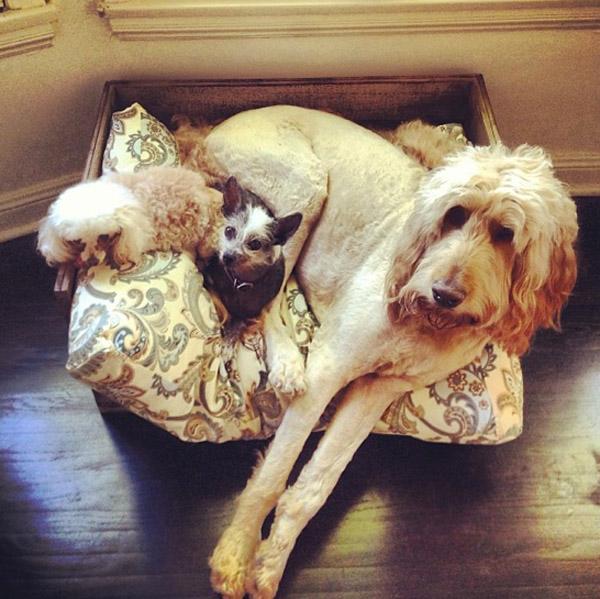 Young Hollywood are not only hot, but working to make a difference in the world. From shopping eco-friendly products to assisting anti-bullying campaigns, it's always fun to see what causes today's starlets are backing. Today's mystery celeb is no different as she has lent her voice to many foundations and organizations. Her support for animals is one of the many reasons why the actress is the perfect choice for today's Afternoon "Aww." To get started, take a peek at our five hints below!
Article continues below advertisement
1. Appeared in two episodes of Desperate Housewives.
2. Voices the character "Darby" in the Winnie the Pooh animated series.
3. Revealed she gravitates toward troubled characters because she enjoys the challenge.
4. Has already won two MTV Movie Awards and a People's Choice Award.
5. Is one of five siblings and says she loves having four older brothers.
And the celebrity is...Scroll down for the answer!
If you guessed Chloe Moretz you are correct! Thanks for playing and come back Monday through Friday for new installments of Afternoon "Aww."
Photos: See Yesterday's Afternoon "Aww" of Teen Mom's Kailyn Lowry's Dogs
What is your favorite movie Chloe has starred in? Tell us your answer in the section below and @OKMagazine.