NEWS
Your Afternoon "Aww": Too Stinkin' Cute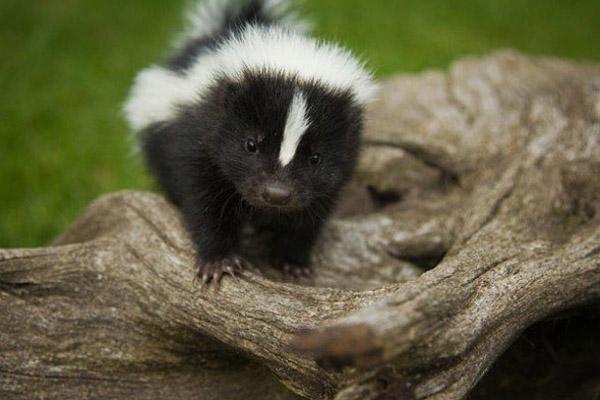 Our first thought when seeing this baby skunk was not p.u. as expected, but how stinkin' cute? The little guy posed on the tree branch like a model and taught us how adorable the skunk really can be. The world fell is love with the cartoon character Pepe Le Pew, so we have a feeling this baby skunk will be a hit too!

Courtesy of Pinterest
Photos: See Yesterday's Afternoon "Aww" of Kaley Cuoco Celebrating National Dog Day With Her Pups
Did you know baby skunks were this cute? Share with us @OKMagazine and in the comment section below.
Article continues below advertisement