NEWS
Your Complete List of Winners for the 2013 Oscars!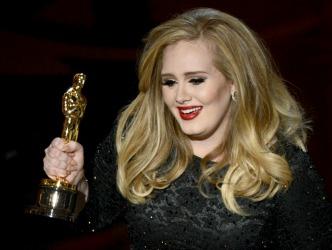 Article continues below advertisement
John Kahrs
ANIMATED FEATURE
Brave
Mark Andrews and Brenda Chapman
CINEMATOGRAPHY
Claudio Miranda, Life Of Pi
VISUAL EFFECTS
Life Of Pi
Bill Westenhofer, Guillaume Rocheron, Erik-Jan De Boer and Donald R. Elliott
COSTUME DESIGN
Jacqueline Durran, Anna Karenina
MAKEUP & HAIRSTYLING
Les Misérables
Lisa Westcott and Julie Dartnell
LIVE ACTION SHORT FILM
Curfew
Shawn Christensen
DOCUMENTARY SHORT SUBJECT
Inocente
Sean Fine and Andrea Nix Fine
DOCUMENTARY FEATURE
Searching For Sugar Man
Malik Bendjelloul and Simon Chinn
FOREIGN LANGUAGE FILM
Amour (Austria)
Michael Haneke, director; Margaret Menegoz, Stefan Arndt, Veit Heiduschka and Michael Katz, Producers
SOUND MIXING
Les Misérables
Andy Nelson, Mark Paterson and Simon Hayes
SOUND EDITING
(tie)
Zero Dark Thirty
Paul N.J. Ottosson
Skyfall
Per Hallberg and Karen Baker Landers
ACTRESS IN A SUPPORTING ROLE
Article continues below advertisement
Anne Hathaway, Les Misérables
FILM EDITING
Argo
William Goldenberg
PRODUCTION DESIGN
Lincoln
Production Design: Rick Carter; Set Decoration: Jim Erickson
ORIGINAL SCORE
Life Of Pi
Mychael Danna
ORIGINAL SONG
"Skyfall" from Skyfall
Music and Lyric by Adele Adkins and Paul Epworth
ADAPTED SCREENPLAY
Chris Terrio, Argo
ORIGINAL SCREENPLAY
Quentin Tarantino, Django Unchained
DIRECTING
Ang Lee, Life of Pi
BEST ACTRESS
Jennifer Lawrence, Silver Linings Playbook
BEST ACTOR
Daniel Day Lewis, Lincoln
BEST MOVIE
Argo
What did you think of tonight's show? Tell us in the comments section or tweet @OKMagazine!