NEWS
You're Going to Love How Monica Potter Spent Her Pre-Golden Globes Morning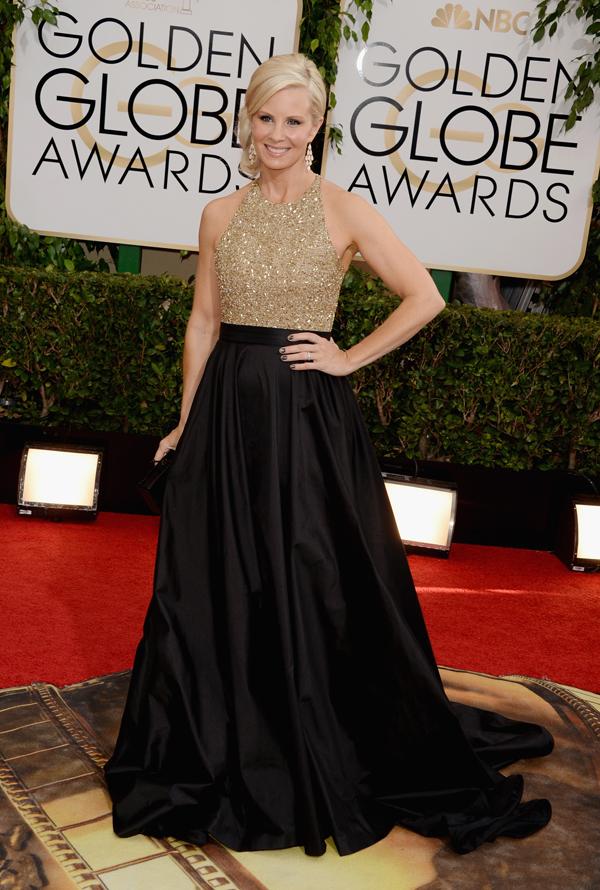 Some Golden Globe nominees might take to the spa for some pampering before the big night, but Monica Potter, nominated for her amazing turn as Kristina Braverman on NBC's Parenthood, was handling her nerves in a very different way.
Photos: Star Descend Upon the 2014 Golden Globes Red Carpet
"I'll get up and probably play with my bunnies," she told OK! at BAFTA's Awards Season Tea Party on Saturday in Los Angeles. "I have two rabbits that I have to take out because I feel so horrible they've been in their cages a lot. I'll take them out, walk them. I'll probably bake a little, take a bath and relax with my kids and my mom and sister who just came into town."
Article continues below advertisement
OK! News: Golden Globes Red Carpet Floods—Find Out Why!
And just in case that wasn't enough to settle any pre-show jitters, Monica showed us her secret weapon—a box of Relax-Eze, a dietary supplement she found at Whole Foods to ease stress that is keeping in her clutch.
"I just found it and thought, 'This is great—hopefully it will work," laughs the actress.
Who would you like to see take home a Golden Globe this year? Tell us in the comments or tweet @OKMagazine.