NEWS
YUM! Try Out Karina Smirnoff's Low-Fat Spicy Shrimp Dip Recipe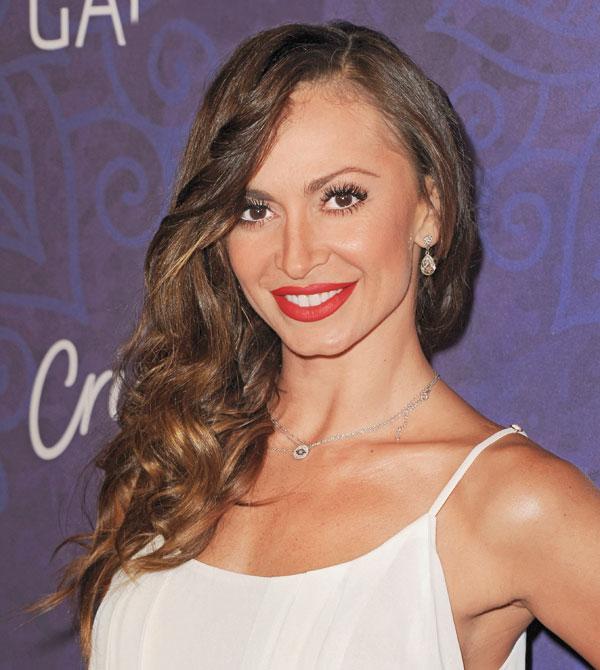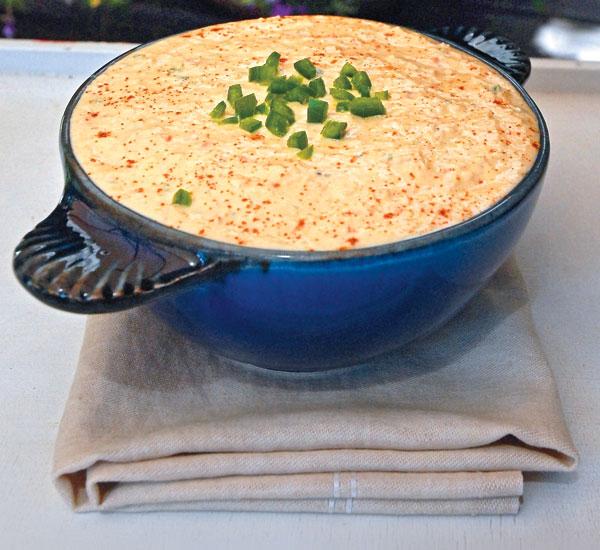 Need something to snack on while watching Dancing With the Stars? Try this delicious appetizer from one of the show's most famous faces, Karina Smirnoff.
"I love the refreshing combination of seafood with a kick of spice," says Dancing with the Stars pro Karina Smirnoff of this easy, low-fat recipe. "The taste always reminds me of the beaches of Mexico."
Spicy Shrimp Dip. Serves 4, Total Time: 15 minutes
Article continues below advertisement
1/2 cup nonfat Greek yogurt
4 oz. Neufchâtel cheese
1 jlepeño pepper, cored and seeded
1 tsp. fresh lemon juice
1/2 tsp. kosher salt
1/2 tsp. garlic powder
1/2 tsp. paprika
1/2 tsp. ground black pepper
6 medium-size shrimp, peeled, deveined and cooked
Directions:
Combine all ingredients, except shrimp, in a blender and pulse 4 to 6 times. Add shrimp to mixture and pulse 3 to 5 more times until smooth. Serve with crackers or crudités.