NEWS
Zac Efron Doesn't Consider Himself a Heartthrob: "I'm Far From It!"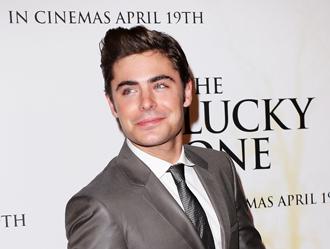 Article continues below advertisement
"As long as you can draw a comparison between the two, one of which you know to be more important, you're good," he adds. "For me, the choice is very easy. One is where I work, one is where I live."
As for the people in Zac's "real life," he says they keep him grounded and reassure him everyday that he's anything but a Hollywood hunk.
"They know exactly who I am and I'm far from a heartthrob," Zac laughs. "That word kind of follows you around, but I don't know how exactly one earns it." (When you're as good-looking Zac, it's pretty self-explanatory!)