NEWS
Two Is Better Than One! Zoe Saldana Confirms She's Having Twins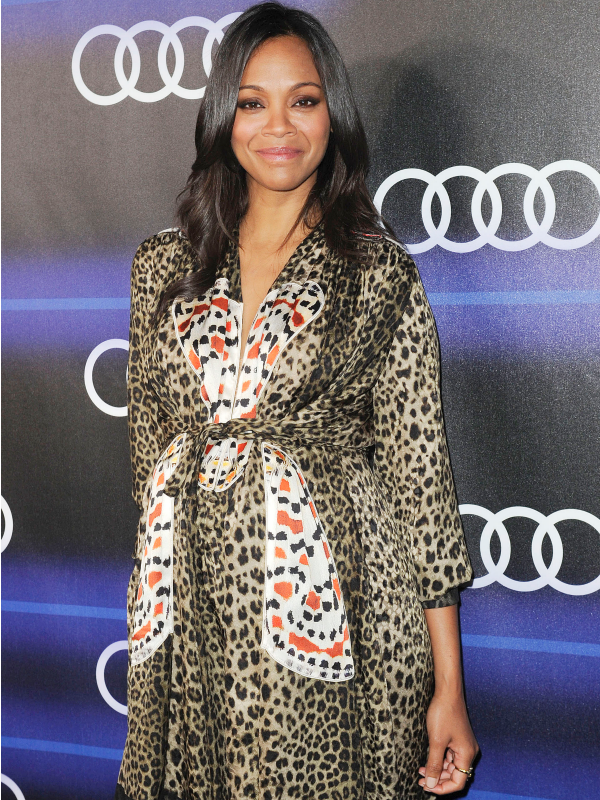 Zoe Saldana has a lot of sleepless nights ahead of her!
The actress confirmed that she is expecting twins with her husband, Marco Perego.
During an interview at the opening of the Hollywood Costume exhibit in L.A., Saldana was asked by E! News if she would be sporting a costume for Halloween this year.
The 36-year-old actress replied while rubbing her belly, "I might need three costumes. I might have to make some adjustments, but it would be nice."
Article continues below advertisement
The news doesn't come as too much of a surprise, as Saldana's Crossroads costar, Britney Spears, accidentally spilled that she was expecting twins.
Is she having two boys, two girls, or one of each? Tell us in the comments below!