NEWS
Zooey Deschanel Engaged to Ben Gibbard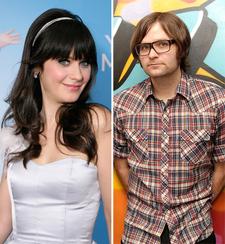 Her movie, Yes Man, is a hit at the box office and now Zooey Deschanel has become a yes woman--to Death Cab for Cutie frontman Ben Gibbard.
The 28-year-old actress and the 32-year-old rocker reportedly became engaged the weekend before Christmas.
The couple had been dating for nearly a year. No other details were immediatlely available and reps for the couple declined comment.
Article continues below advertisement