NEWS
Zsa Zsa Gabor Rushed to Hospital Again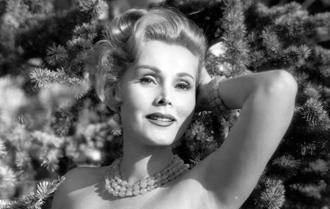 Zsa Zsa Gabor was rushed to the hospital Wednesday after blood began spilling from the feeding tube in her stomach.
Her husband Prince Frederic von Anhalt called 911 as soon as he noticed the blood late that morning.
"It's not good," Frederic said of his wife's condition.
Only a few weeks ago on Oct. 8, Frederic rushed Zsa Zsa to the hospital after finding her unconscious and bleeding from her feeding tube.
Article continues below advertisement
Since July 2010, when she broke her hip falling out of bed, Zsa Zsa has been in and out of the hospital for various reasons.
The screen legend was forced to have most of her right leg amputated in January after it had become infected. Only a month later, Zsa Zsa was treated for a lung infection.
As his wife's health declines, Frederic has been forced to sell the couple's mansion to take care of Zsa Zsa's medical bills.