NEWS
Zsa Zsa Gabor in Stable Condition After Being Taken to Hospital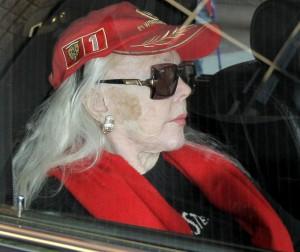 Recently in an out of the hospital, Zsa Zsa Gabor was taken back to the emergency room this afternoon, but is in stable condition.
For now, Zsa Zsa is stabilized, but "she's still undergoing certain tests," the actress' rep, John Blanchette tells TMZ.
ZSA ZSA GABOR UNDERGOING SURGERY
He is "hopeful she'll be released tonight."
ZSA ZSA GABOR IS READ THE LAST RITES
The 93-year-old was taken to the emergency room in a private ambulance after experiencing flu-like symptoms this morning.
Article continues below advertisement