NEWS
7 Tips For Navigating Difficult Clients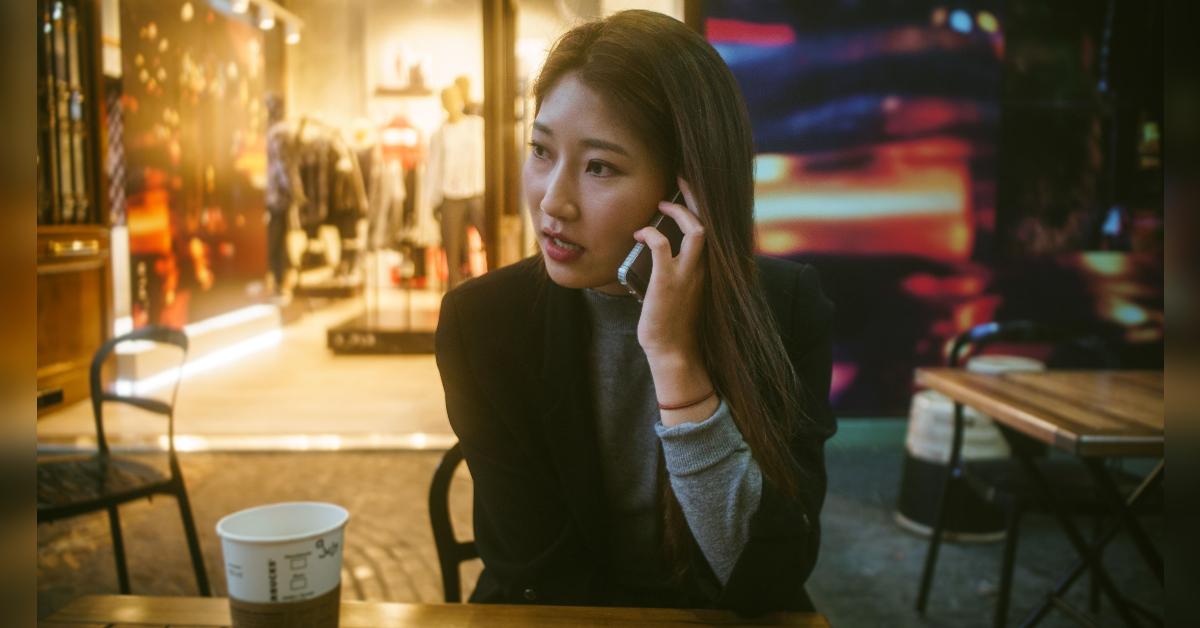 Freelancers, business owners, and other professionals who interact directly with customers oftentimes face the same struggle: dealing with difficult clients. It's tough to turn down annoying, demanding, or otherwise frustrating clients when every paycheck counts and when you have a reputation to protect. You can't afford to blow up in a client's face, after all, no matter how much they may deserve it!
So let's look at some more constructive solutions and break down 7 tips for navigating difficult clients in detail.
Article continues below advertisement
Set Very Clear Expectations from the Start
To begin, set clear expectations of your clients right from the beginning meeting. For example, if you're a graphic designer, clearly state:
What it is you do
What your deliverables (the things you make and provide your clients) will be. Be as specific and exact here as possible so your clients can't claim that you're supposed to deliver something you aren't
What the timeframe is
What your policies are for communications, refunds, or anything else that may matter
"You can oftentimes put this information on a generalized client contract or document that you hand to each of your clients, not just potentially difficult ones," says Cesar Cruz, Co-Founder of Sebastian Cruz Couture. "By setting clear expectations from the start, your clients know what they can request of you and will be less likely to make unreasonable demands."
More importantly, you and your prospective clients immediately know whether you are right for the job. "For instance, if you can produce a graphic for a client in a week but they need it in three days, setting clear expectations allows you to gracefully bow out of the situation instead of interacting with that client under false pretenses," says Chris Bridges, CEO of VITAL Card. "It's much better to let potentially frustrating clients down early than to agree to a job and have them get angry later."
Note that your clients should set clear expectations as well; that leads to the next major tip.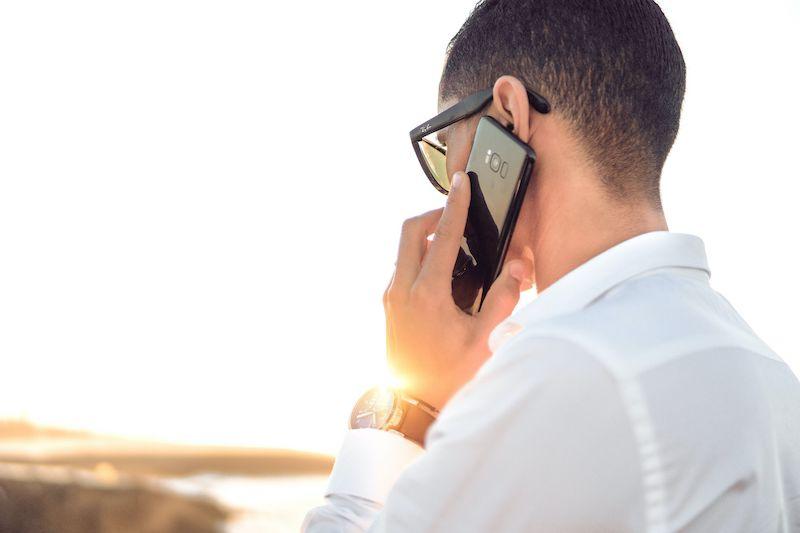 Article continues below advertisement
Ask for Specifics
It's important for freelancers and business owners to ask for specifics from their clients whenever possible. Why? Simply put, it eliminates confusion and makes it more likely that clients won't come back with unreasonable expectations or demands for work you weren't sure you were supposed to do. Sometimes, clients are less than clear in their requests or job posts. That's just the nature of human communication – odds are you've miscommunicated by accident in the past, as well.
But when you ask for specifics, you can get ahead of any future problems and anticipate client needs more directly. Lina Miranda, VP Marketing of AdQuick says, "Not only is this great for your client's estimations of you, but it'll also save you some major headaches later down the road."
For example, say that you are a copywriter and primarily write blog posts for clients. You should ask for specifics like:
When the content needs to be done
Whether the content will have one or more editing passes
How many words the content should be (which will also affect your rate)
And more
"Specifics are key to a profitable and pleasant professional-client relationship, no matter what industry or niche you work in," says Eric Elggren, Co-Founder of Andar.
If a client refuses to give specifics, it may be a sign that they are too difficult to work with and aren't worth your time (more on that below).
Article continues below advertisement
Make the Client Feel Heard
Demonstrating empathy goes a long way toward boosting your reputation and helping clients feel heard and understood. One of the best ways to make your client feel heard is to simply restate their requests to make sure you understand them properly.
If your client disagrees with a restatement, figure out what the miscommunication element is and go from there. You can also respond to their statements or requests with acquiescing or neutral comments like:
"I understand"
"That sounds tough"
"I think I see what you're saying"
Each of these statements and similar ones shows your client that you are actively listening to them. "Active listening is distinct from inactive or passive listening, and it's one of the hallmarks of a great professional or top-tier business," says Mina Elias, CEO and Founder of Trivium Group. "It's one of the best ways to mitigate the chances of misunderstandings and to foster a great client relationship from the get-go".
Making your client feel heard further reduces the chances that they will misinterpret your efforts or responses wrongly and lash out as a result. This part of dealing with difficult clients will become easier as you practice.
Article continues below advertisement
Get Everything in Writing
No matter how agreeable or amenable a client seems at first, be sure to get everything about your arrangement in writing. This is one reason why contracts are so important and common in the business world!
By getting everything in writing, you:
Eliminate the ability of the client to demand more work from you than you agreed to in the first place
Ensure that you and your client both proceed under the same expectations and understandings of the work arrangement
Always have a copy of your deliverables on hand
Depending on whether you're a freelancer or a business owner, you can include the specifics of the contract in your hiring form or in some other document, like an invoice. "If a client refuses to write down the specifics of the deal or sign a document explaining those specifics, walk away from the arrangement. They could be planning to try to wring some extra or unpaid work out of you in the future," Rachel Blank, Founder and CEO of Allara Health says.
Article continues below advertisement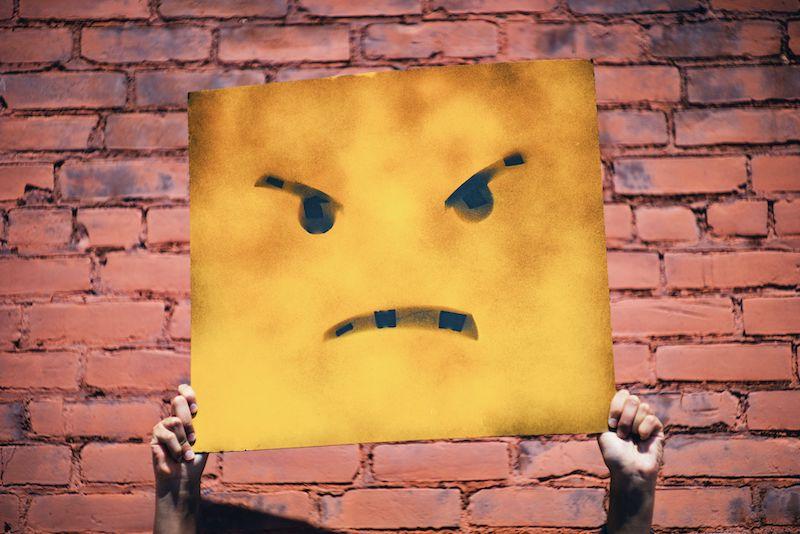 Respond to All Inquiries Promptly
Many clients become antsy or impatient if you don't respond to inquiries quickly. "On the one hand, this is unreasonable, particularly for clients who deal with freelancers. Real life gets in the way, and you likely have other projects to attend to aside from one client's," says Rachel Roff, Founder and CEO of Urban Skin Rx.
That said, if one client is more difficult than the others, try to prioritize their communications and respond to their inquiries promptly. This is an especially important tip if the client in question pays very well or is an important part of your revenue stream.
Responding to all inquiries promptly arrests accusations of laziness or wasting time. Furthermore, it allows you to quickly pivot your direction or change your efforts if your client has a last-minute request or wants to switch things up regarding deliverables.
"While you should still take some time off and not respond to clients outside of work hours, if you do receive a message, take a second to respond to it before continuing with your original task," says John Berry, CEO and Managing Partner of Berry Law.
Article continues below advertisement
Set Up Your Schedule to Overdeliver
This tip is a bit controversial, and you should only employ it with clients you know are difficult or obnoxious. If, for example, a client always requests you to speed things up faster than your original delivery date, set up your schedule while taking this into account. This way, you'll technically overdeliver compared to what you promised and impress your client while giving yourself enough time to complete assigned work.
"Say that you have a graphic design job as a freelancer," says Datha Santomieri, Co-Founder and Vice-President of Steadily Landlord Insurance. "Your client normally demands that you have the work ready a few days ahead of the agreed-upon deadline. Knowing this, you can set the deadline for two weeks in the future, even if you already know the graphic design job will only take a week and a half."
Then, once the work is done, you can turn it in "early" and your client will be pleased, you'll avoid a time-consuming and frustrating argument, and you'll get paid. It's a win-win-win!
Learn to Say No
Lastly, remember that some clients are simply too difficult to be worth the effort. As a freelancer or business owner, you have to know how to say "no", particularly when you can afford to do so.
Neel Shah, Founder of EZ Newswire says, "If one client has given you repeated attitude or has unreasonable demands no matter what, there's nothing wrong with cutting them loose and telling them to pursue a different solution for their needs." The same is true for long-term business clients who constantly change the conditions of their deals, are always trying to cut a bargain with you, and who otherwise take way too much of your attention or resources.
By learning to say no, you'll save yourself tons of stress and enjoy your job a lot more. Plus, this is an important part of negotiating with clients overall. Many clients don't respect freelancers or business owners who can't stand up for themselves, and that attitude may unfortunately be reflected in their dealings with you until you set a hard line.
Conclusion
In the end, navigating in dealing with difficult clients is a skill like any other. The more practice you have, the better you'll become at it and the better equipped you'll be to handle any job in your professional future. Practice these tips together and you'll have the best reputation out of any freelancer or business owner in your niche in no time!