NEWS
A Brief Outlook On The Legal Landscape Of Online Poker In The U.S.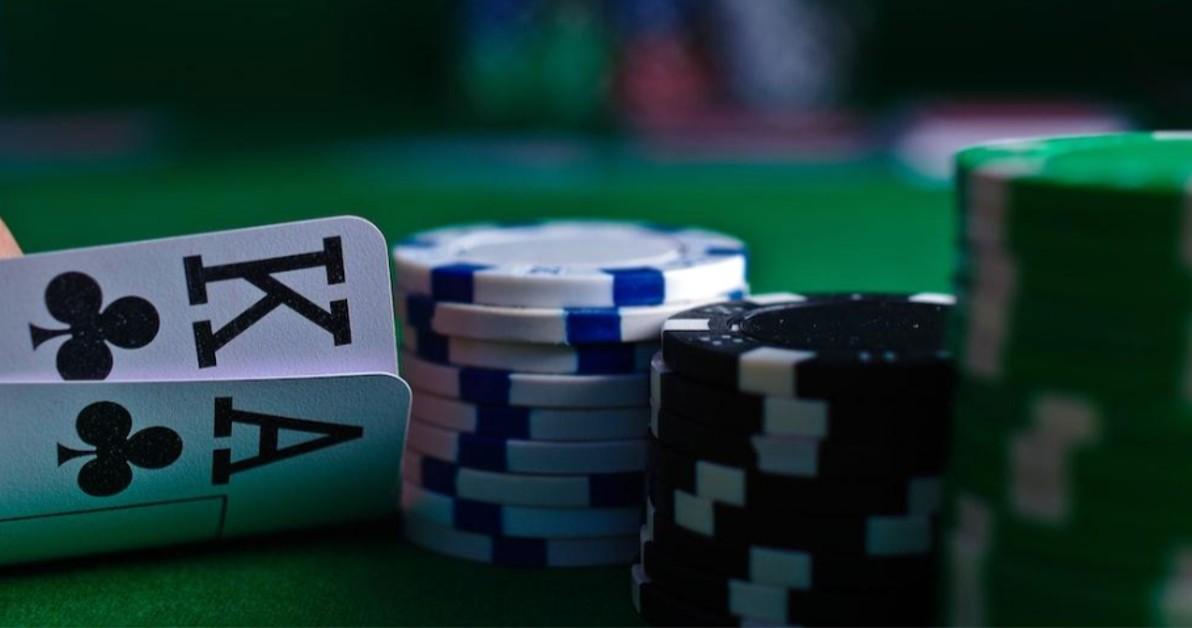 Poker is a famous card game played worldwide. Although it's a simple game that anyone can play, its rules can be challenging for people who want to become professionals. However, regular players don't need complex strategies to have the best poker hand.
Playing poker has many benefits for players. First, it's a game that helps enhance learning, keeps your brain active and develops specific skills. People can improve their mathematical abilities as well asdiscipline when playing this game, which is advantageous. On the other hand, poker can pose a risk for players who lack discipline, and it's still considered gambling in a lot of places around the world, and, indeed, still illegal to play in some places, including some states in the USA.
But what is the legal framework around poker in the U.S.?
Article continues below advertisement
Live poker vs online poker
Live poker has been around for some time, and players have been visiting brick-and-mortar venues when they want to play. However, online poker is newer considering that it's directly connected to the advent of the Internet. There are a few differences between the two game versions. For example, online poker is more accessible and plays for much lower stakes – as little as $0.01/$0.02. Live poker is a more sociable version of the game but generally more expensive to play, with the lowest stakes often $1/$2. You can generally make more per hour playing online.
As a result of these aspects, live poker started to get legalized in more cities. Now, there are many card rooms and casinos in which you can enter freely to try your luck. There are only a few states that haven't legalized it, while some places are actively trying to bring online poker legally to the public. Online poker laws are yet to be structured into a framework, but more states are considering it for the future.
The legal landscape of live poker
The number of commercial casinos in the United States has always been relatively steady, showing only a slight increase between 2010 and 2016. In the U.S., there are three different types of poker activities allowed within the legal framework:
●Casino gambling, where people can play blackjack, poker, and other games as such. It is legal in 24 states, so, for example, it's illegal to gamble at a casino in Alabama, Alaska or Georgia;
●Sports betting, which implies betting on the outcome of certain sporting events,and is legal in 36 states;
●Lottery games involve purchasing tickets to provide the opportunity of winning a prize and are legal in 45 American states but not in Alabama, Alaska or Hawaii;
Where can you legally play online poker?
On the other hand, online poker is less legalized across the U.S.,although it is expected that more States will open their doors in the near future. Therefore, you can play poker online legally only in the following states:
●Nevada
●Delaware
●New Jersey
●Pennsylvania
●Michigan
●Connecticut
●West Virginia
Among the states presented above, only Nevada, New Jersey and Michigan can be linked across other state lines as they've signed the Multi-State Gaming Agreement. This document benefits players by creating a larger environment that increases prize pools.
However, despite continuous attempts in some states, online poker is still illegal. For example,
New York and Kentucky made significant efforts in the past years to bring online poker to their communities, but they have yet to succeed. And although New York allows live poker, in Kentucky, you can't play either form of poker, and the state is considering legalizing neither of them.
Article continues below advertisement
What about future poker legislation in the U.S.?
Given that gambling revenue in the U.S. is considerably contributing to the U.S. economy, the future of poker might seem like a bright one. For example, as of 2021, in Nevada, the gross gaming revenue reported was 13.43 billion U.S. dollars, while only casinos reached 53.03 billion U.S. dollars in the same year.
Therefore, 2023 might be the year poker becomes more accepted and widespread across the US. For example, Michigan will join the Multi-state Gaming Agreement this year, doubling the player pool by 23 million. This action will most likely pave the way for Pennsylvania to follow its path and sign the MSIGA later this year or at the beginning of 2024.
On the other hand, Arkansas, which legalized sports betting, is considering doing the same with online poker due to the state's potential. Finally, Indiana and New York are also on the way to legalizing online poker; these two states would be game changers for the online poker community, given the significant number of residents.
Should online poker be legal?
Poker is bundled in with gambling and can be seen to be an activity people need protecting from. However, blocking people's access will only make them look for alternative ways to play the game, which is why it may be something to consider in terms of legalization.
One great benefit of poker, in general, is that it brings a considerable amount of money to the economy, which eventually benefits more people. At the same time, it can also generate more jobs in the U.S. as local casinos, and even websites need people for monitoring and other tasks.
Compared to live poker, playing the game online is more convenient for players and enables you to play against a much larger pool of players, making for potentially bigger prizes.
Wrapping up
Poker is one of the oldest games in the world. It's brought pleasure to a lot of people and many players have made a successful living from it. It still faces a battle to be legalised in some States, despite the fact that Texas Hold'em, the most popular version of the game, calls the land of the free its home. Online poker will likely be legalised in the future across most if not all States, mainly because of the tax revenue it can drive.