HEALTH
A List of Incredible Health Benefits of CBD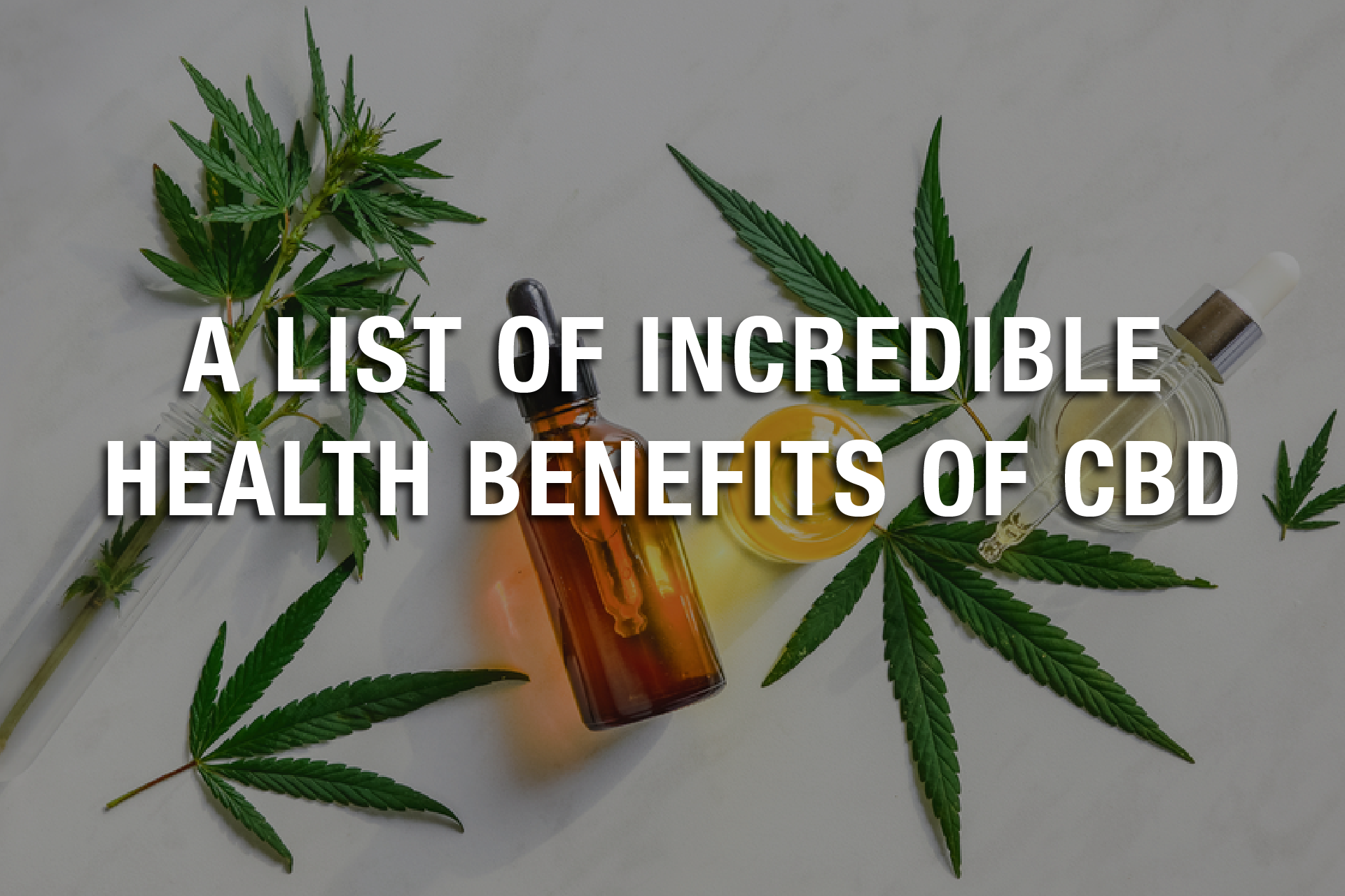 Cannabidiol (CBD) is now creating a revolution in the health industry with its never-ending list of incredible health benefits. This hemp-derived compound is now widely being used in a large number of medicines, healthcare products, skincare products, haircare products, etc. It has found to provide an enormous number of benefits for humans and animals. The use of this compound will greatly increase in the near future, as the researchers are revealing new benefits and possibilities of CBD. Hence, it is important for you to know about CBD and find out whether it is suitable for you.
The wide range of health benefits provided by CBD will blow your mind. This compound can have a great impact on your body and can regulate different functions for maintaining its proper working. It can also impact different organs and systems inside the body and boost their performance. Hence, we list some of the impressive health benefits of CBD for your knowledge.
Article continues below advertisement
May Relieve Chronic Pain
CBD is found to relieve pain that ranges from minor to chronic that is caused by different reasons. Pain can occur because of a large number of reasons. It might be because of a small injury, sprain, inflammation or because of some other diseases like arthritis, cancer, etc. The intensity of pain can vary based on the reasons behind it.
CBD is a great pain reliever that can even control severe pains. CBD has the ability to affect the endocannabinoid system in your body that has the responsibility to regulate a wide range of body functions including pain, appetite, mood changes, immune system responses, etc. Hence, CBD can effectively reduce the pain by binding to the cannabinoid receptors of this system. Our body has its own cannabinoids. CBD has the ability to mimic them and bind to the body's cannabinoid receptors. It can promote the endocannabinoid system to use its own endocannabinoids effectively.
All these properties help CBD in controlling different types of pain that are found in humans and animals. Hence, a large number of people are now turning to CBD than other prescription medications that are used for pain relief.
Can Reduce Inflammation
CBD exhibits great anti-inflammatory properties. Hence, it can relieve inflammation and different problems associated with it. Inflammation present in different parts of our body can lead to some serious health conditions. If the inflammation is found in blood vessels it may lead to increased blood pressure and even stroke. The inflammation found in brain tissue can result in different dementia disorders such as Alzheimer's, Parkinson's disease, etc.
Inflammations may be the result of some other diseases such as arthritis, cancer, etc. Some treatments such as chemotherapy, radiation, etc. that are used for treating cancer can also cause inflammation in your body. Hence, the ability of CBD to relieve the inflammation can be a relief for a large number of problems. It can effectively control the inflammation found in different parts of your body that could lead to serious health conditions. It has the capability to relieve inflammation caused by many other diseases too.
Article continues below advertisement
May Alleviate Stress, Anxiety And A Lot Of Other Mental Disorders
Cannabidiol is now becoming a natural substitute for medications that are used for the treatment of a wide variety of mental disorders. This compound has the ability to calm your mind and promote the feeling of wellness. CBD can be helpful for controlling a large number of mental disorders including anxiety, stress, PTSD, depression, etc.
Some studies suggested that CBD can be helpful in suppressing the memories of the traumatic experience in PTSD patients, thereby effectively controlling this disorder and its symptoms. It has also found to be effective for controlling anxiety, fear and mood swings making it a potent cure for different mental disorders that are caused by such problems.
May Help With Sleeping Disorders
One of the important CBD health benefits is its ability to control different sleeping disorders such as insomnia, restless syndrome, and more. Problems such as insomnia can be a result of different reasons such as chronic pain, stress, anxiety, etc. CBD can treat the root causes that are responsible for sleeping disorders. Hence, it can improve the quality and quantity of sleep in people with different sleeping disorders.
Exhibit Antioxidant Properties
Free radicals will be formed in our body as a result of the oxidation process. The formation of these compounds cannot be prevented, however, it has to be controlled from accumulating in your body to prevent different health issues caused by them. Free radicals can create different health problems. The accumulation of these compounds in the brain can cause different dementia disorders and the presence of free radicals in your skin can contribute to aging. Hence, it is important to reduce the build-up of free radicals in your body.
CBD is found to be a great antioxidant. Therefore, it can prevent the build-up of free radicals in your body thereby eliminating different problems associated with it.
CBD is found to provide a large number of health benefits. However, when using it you have to be aware of the fact that many of the benefits that it is claimed to provide are not approved by any authorized agencies such as the FDA. However, different studies and research conducted using this compound indicated that it can provide all these health benefits. Hence, it is better to seek the advice of a doctor before using CBD for the treatment of a particular medical condition. He can give instructions about whether you are allowed to use it or not.