NEWS
Adam Dennis Geiger: The Old Hollywood Essence of a New School Auteur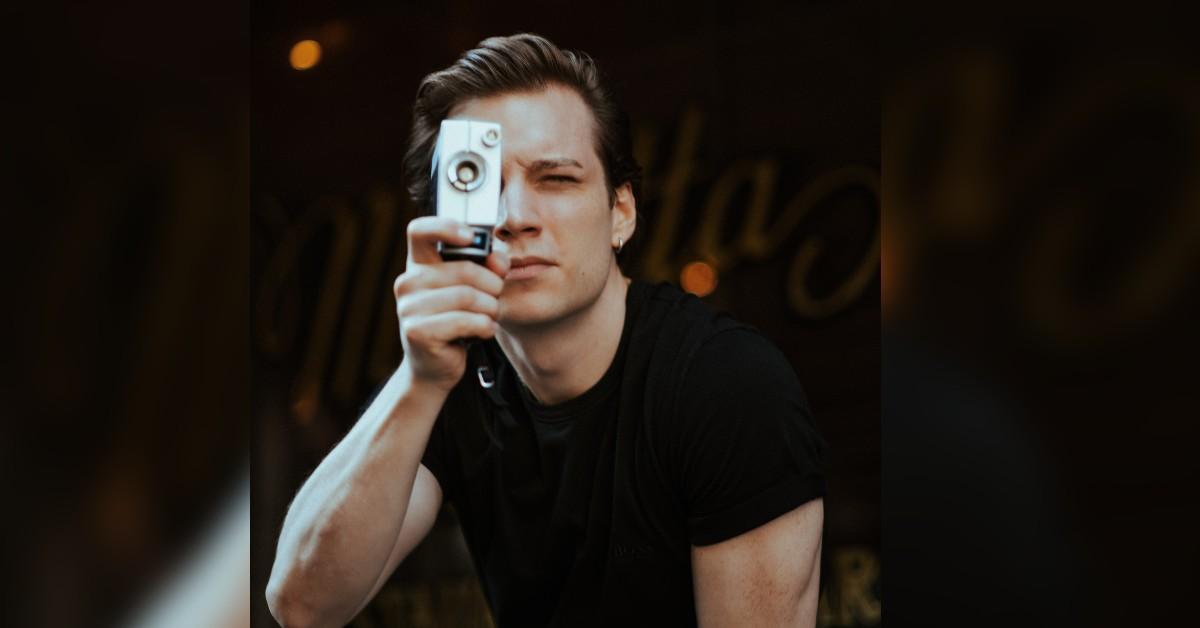 There are those throughout society who believe in some sort of correlative sliding scale between outward appearance and inward core values. The internet has done much to encourage and emphasize a narrow public understanding of what self-expression looks like.
Adam Dennis Geiger, actor, model, and founder of both Creode Theatre and Creode Cinema, blissfully knows nothing of these imagined boundaries. Taking his creative cues from irreplaceable legends of the Old Hollywood silver screen like Marlon Brando and James Dean, Geiger has embarked on a modern-day career trajectory that harnesses that bygone glamour and translates it across multiple avenues of masculine, artistic expression in a forward-thinking way.
Article continues below advertisement
Having studied method acting in the same hallowed halls of field titans such as Paul Newman, Robert De Niro, Al Pacino, and Marilyn Monroe, Geiger has embraced a sense of innovation, whimsy, and fearless follow-through that has lent him a creative cachet hearkening back to older, more visceral definitions of artistic cool.
He laughingly admits that people can view him as "stubborn" regarding his policy of zero-compromise on personal artistic expression. Despite these views, he passionately insists that the bigger you can think and the more you can humble yourself to discomfort, the more effectively you can communicate universal human truths in any medium.
Refusing to limit himself to a culturally critical idea of what actors and models represent, Geiger has carved his place in both industries by following a singular rebel instinct that knows only one law: be original.
When asked what each respective art form has brought to his life and what he feels he brings to those same areas of interest, he was clear about the esoteric gifts of each. "Acting was good for me because it could show this raw sense of myself," he shares, "but I got into modeling because I really liked the style of the portraits and promos of Old Hollywood actors like James Dean, Marlon Brando, and Paul Newman. I am a really big fan of the New York landscape and all its little moments. So, when I started taking photos, it was about something different. It was about capturing those moments, those essences."
Article continues below advertisement
Geiger's Creode Theatre has enjoyed exclusive reception of original playscripts from Broadway writers, and he already has scripts for two full-length movies under his own writer's belt. The most recent of which, entitled Fuel, is a lovers-on-the-lam story. He will be traveling all over America and to scenic locales like Milan to shoot.
Geiger has an alternative mind. He thinks in terms of how he can utilize contemporary culture-meter movers like social media, cryptocurrency, and NFT's to promote and even capture his films. He exhibits a no-holds-barred attitude about the hunt for what is new and for fresh presentation, so long as the vision scaffolding the dream is served by it.
The vision is simply one of utter transparency with his audience. "I want to show myself on film in the most undecorated and relatable ways," he says, "I want to engage with the viewers of my film in a way that has not been done before."
Understanding that trailblazers tend to walk more challenging roads in any field than conformists, Geiger is motivated toward the most extraordinary manifestations of his creative dreams. Falling back on his unwavering commitment to following a regimen of pure artistic autonomy, he stresses that everything for a performer and creator such as himself comes down to choices.
He sums up the power of believing in your own potential at maximum volume. "I think that art and the world at large speak directly to you with the things that they put in front of you at all times. From that, you have choices to make as both an artist and a person. Sometimes, especially in this industry, you may think that you want something that is short of your ultimate vision, your integrity. You might find that the people you looked up, your heroes that brought you here, everything you thought you wanted, is actually a lot smaller than what you have to offer."