Alexandria Ocasio-Cortez Makes A Political Statement By Rocking Ironic 'Tax The Rich' Gown At The Met Gala Where Tickets Cost $35K A Pop
Article continues below advertisement
The congresswoman made an ironic appearance at the ball on Monday, September 13, as she showed up to the most exclusive and pricey event of the year in a borrowed dress reading "Tax the rich."
The 31-year-old politician stepped out among huge A-list celebs wearing a white Brother Vellies gown with the red letters painted across her back. Ocasio-Cortez also had the same phrase printed on a matching purse.
Article continues below advertisement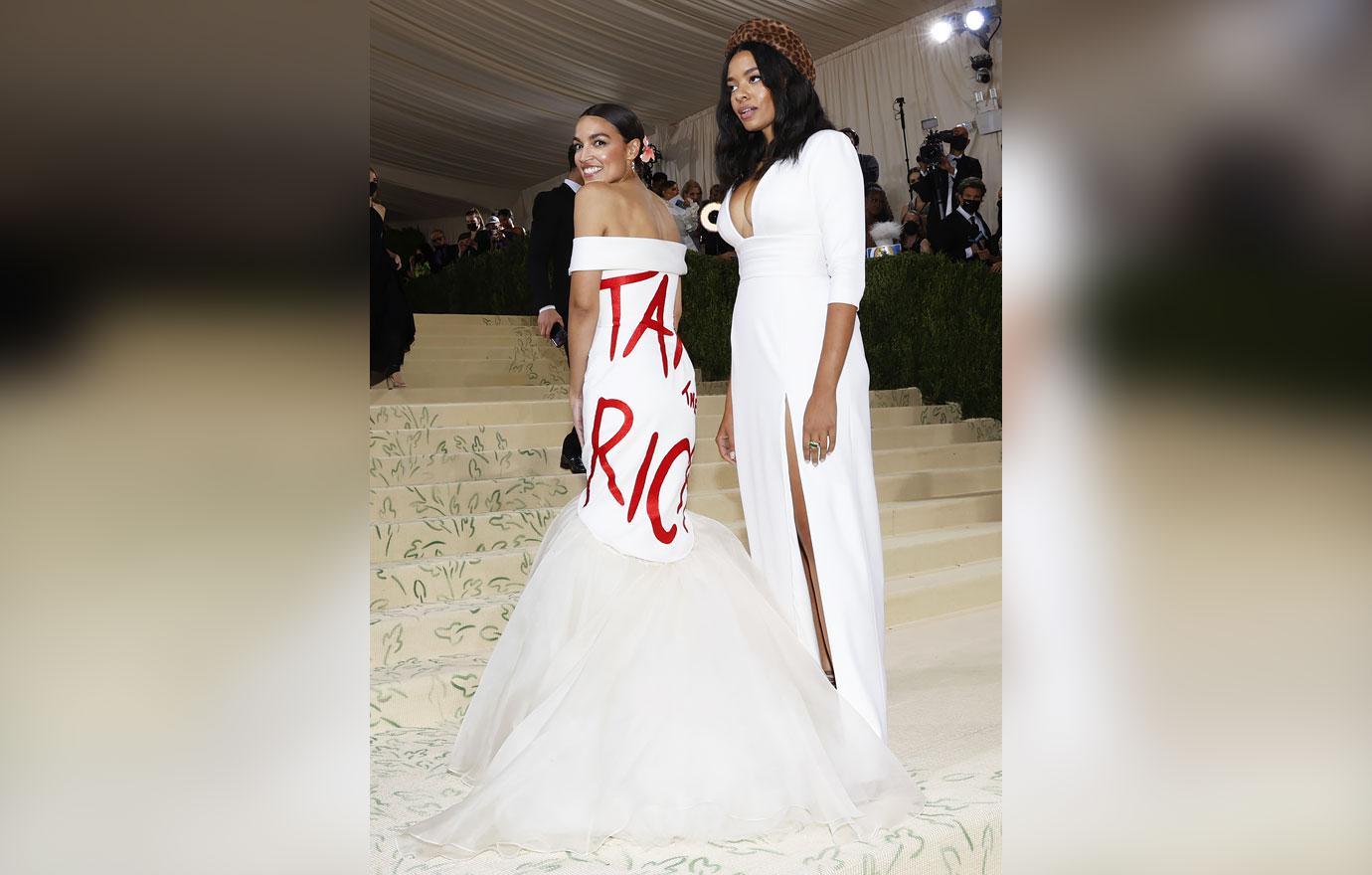 Article continues below advertisement
The New York rep, known for leaning far to the left, posed for cameras on the red carpet in a room full of some of the biggest names in the entertainment and fashion industries — but she seemed to have a different motive than some of her fellow attendees.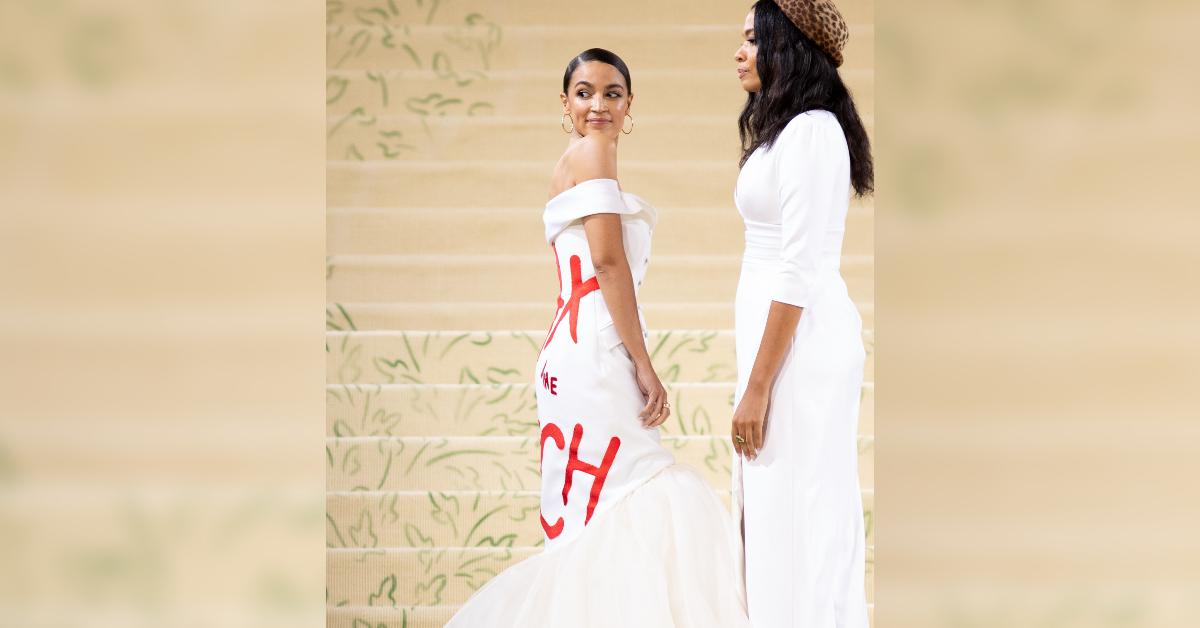 Article continues below advertisement
"The Met Gala is seen as elite and inaccessible," Ocasio-Cortez told Vogue at the event. "As a working class woman, I wanted to break the fourth wall and challenge the industry."
Tickets for the Met Gala were priced at $35,000, and tables started at $200,000, per The New York Post.
Article continues below advertisement
The irony of Ocasio-Cortez's presence at the event didn't go unnoticed, and on Tuesday, September, 14, the politician took to Twitter to defend herself amid critics calling out her hypocrisy for attending an elitist event.
Article continues below advertisement
"And before haters get wild flying off the handle, New York elected officials are routinely invited to and attend the Met due to our responsibilities in overseeing and supporting the city's cultural institutions for the public," she wrote. "I was one of several in attendance in this evening."
She also wrote that "the medium is the message," in explaining her purpose for making a statement at the soirée.
Article continues below advertisement
Ocasio-Cortez attended the exclusive event with her boyfriend Riley Roberts, and was pictured with Aurora James of Brother Vellies, who supported her pal's statement.
Article continues below advertisement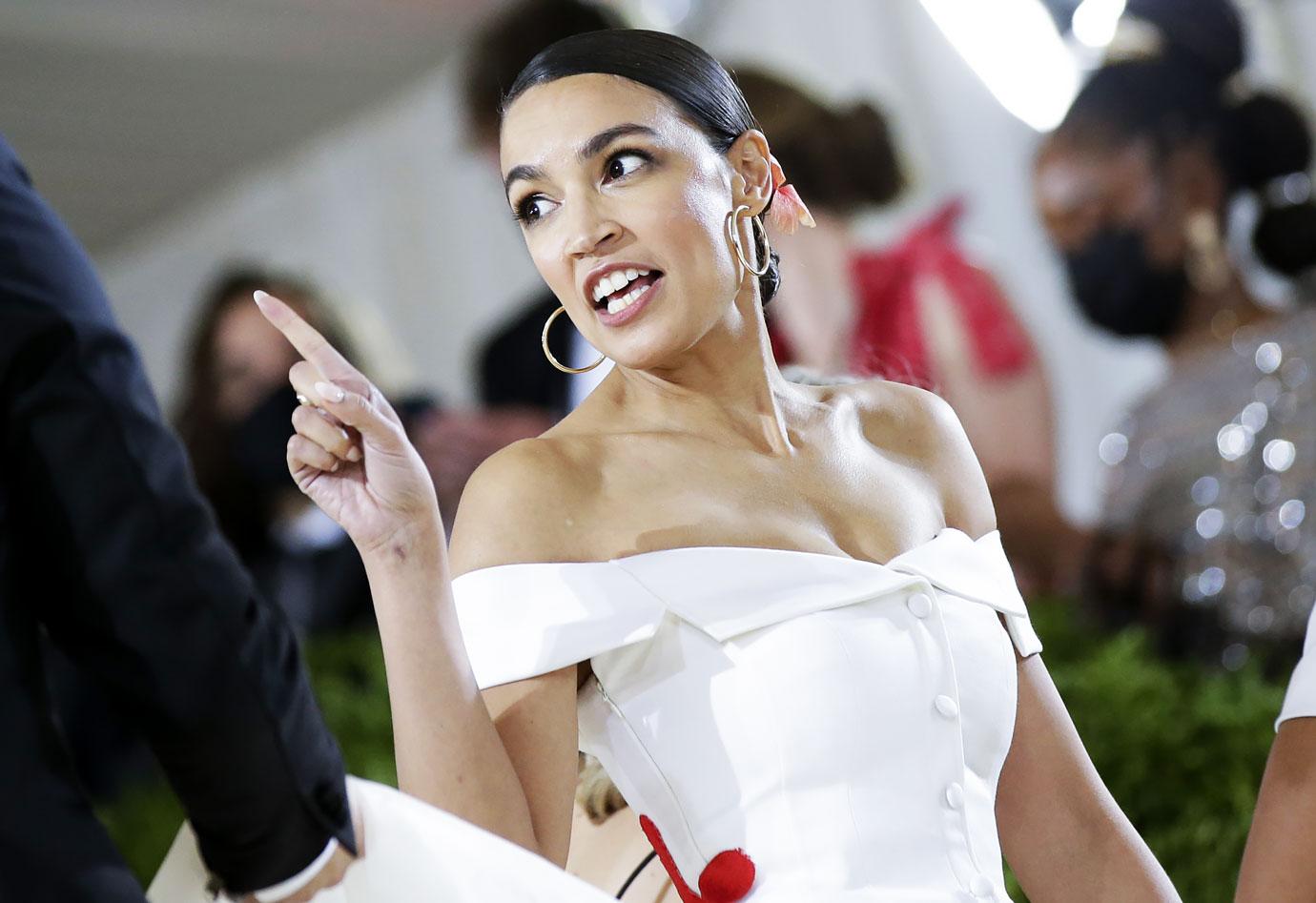 "We can never get too comfortable in our seats at the table once they've been given," James told Vogue.
"Proud to work with @aurorajames as a sustainably focused, Black woman immigrant designer who went from starting her dream @brothervellies at a flea market in Brooklyn to winning the @cfda against all odds - and then to work together to kick open the doors at the Met. The time is now for childcare, healthcare, and climate action for all. Tax the Rich," Ocasio-Cortez also wrote on Twitter on Tuesday, September 14.