Donald Trump Declares Boxing Joe Biden Would Be 'An Easy Fight', Says The Current President Would 'Go Down Very, Very Quickly'
Article continues below advertisement
In a live press conference on Thursday, September 9, to promote his commentary gig ahead of the Evander Holyfield/Vitor Belfort fight, the ex-President was asked who in the world he would go toe-to-toe with in the ring.
He said he would choose Biden, because it would be the "easiest" fight, adding, he would go "down very, very quickly" in a "few seconds."
Article continues below advertisement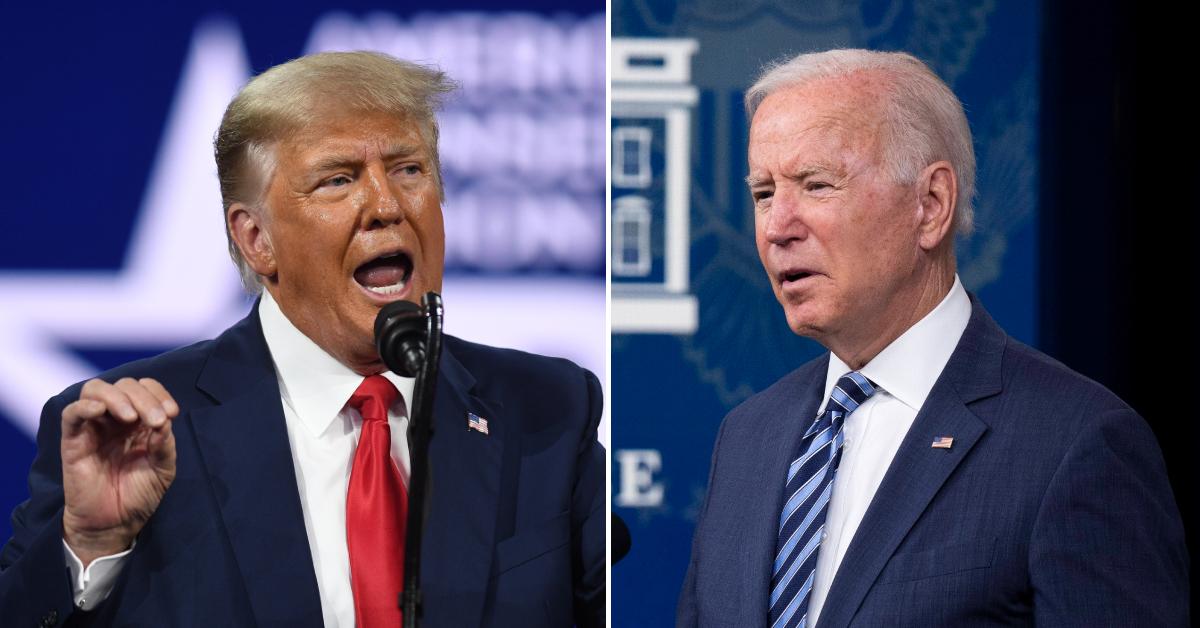 Article continues below advertisement
Donald Jr. — who will be accompanying his dad ringside — spoke first and dodged the question about a potential White House run in 2024 for the one-term president. However, he noted the upcoming fight is a nice "reprieve" from politics.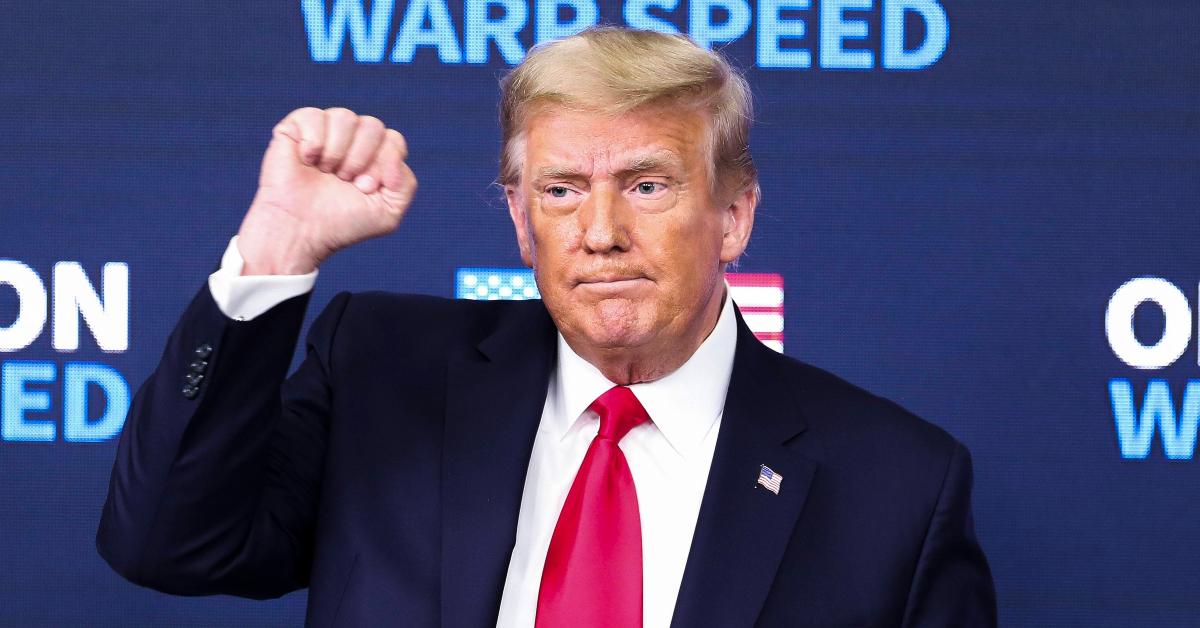 Article continues below advertisement
The former president is providing "live, alternative commentary" this weekend for the return of 58-year-old boxing legend Holyfield.
MORE ON:
President Donald Trump
Article continues below advertisement
Sources spilled Donald has been bragging he's raking in an "obscene" amount of money to sit ringside and provide snarky commentary on the fight. The insider close to the deal wouldn't give a specific amount, but hinted Triller — the company behind the event — paid a fortune to secure the former-commander-in-chief.
Article continues below advertisement
The 75-year-old controversial politician has also been boasting the media giant is flying him privately in a G-5 jet to and from the Hard Rock in Hollywood, Florida, where the fight is being held. It is unclear how much Donald Jr. is getting paid to join his father in giving his two cents on the fight.
The source dished not everyone connected with the event is happy Donald and his son will be partaking in the event, adding that some are "downright angry."
Article continues below advertisement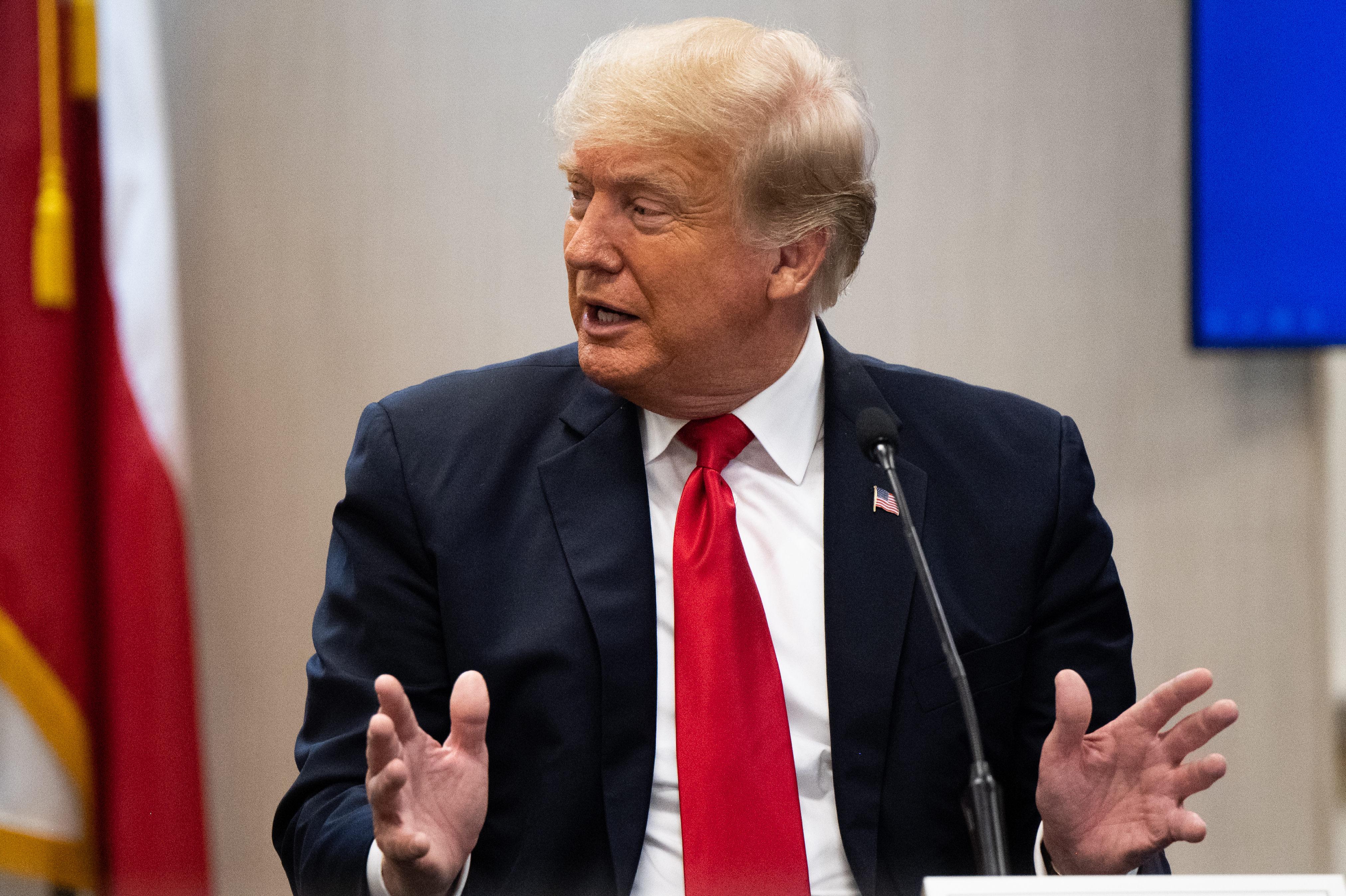 Adding even more star power to the event, TMZ reported controversial rapper 50 Cent — who recently landed in hot water for sharing an insensitive post following actor Michael K. Williams' death — will join the announcers booth for the main event.