NEWS
AllStars Is Bringing Sports Enthusiasts Revolutionary Sports-Related Alternative Assets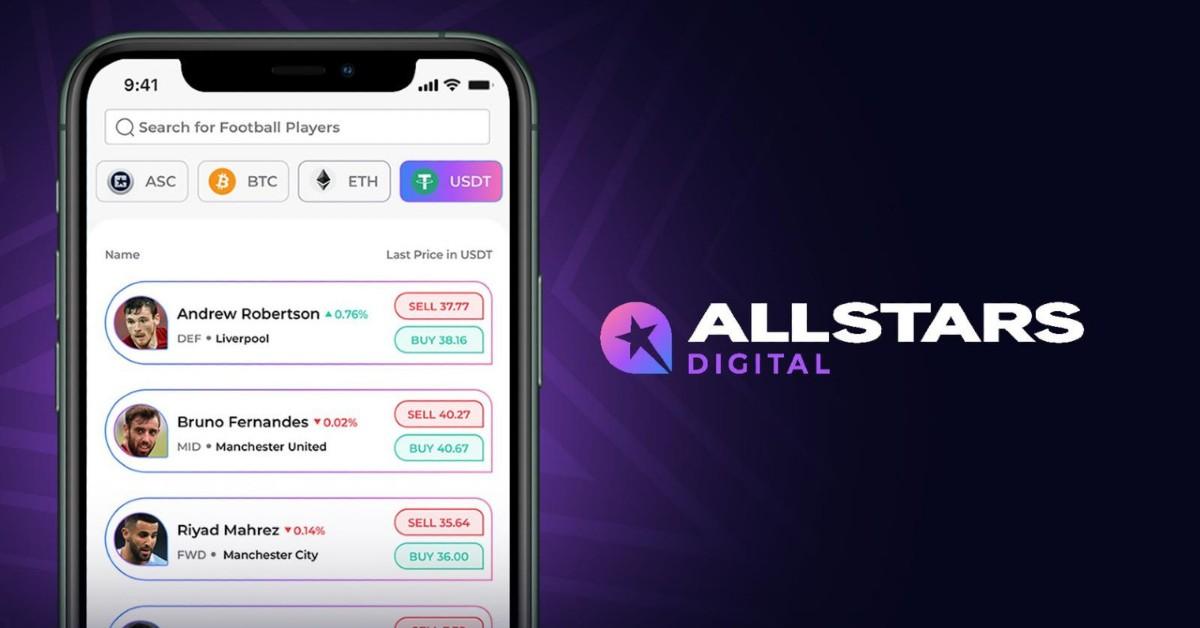 Recent years have witnessed a massive growth in the play to earn sports space. Unlike in the past, sports assets are now underpinned by a sophisticated real-time performance algorithm known as Adrix. This is the complex engineering, advanced data science, and sophisticated liquidity provision that has been useful in measuring human performances and assigning value.
Akash Gharu is a seasoned professional who holds the position of Chief Product Officer at one of the biggest new sports brands, AllStars Digital. Gharu has extensive industry knowledge and a track record of building high performing engineering, product and operations teams. He is a grounded professional who has an infectious enthusiasm.
Article continues below advertisement
With over 20 years of experience in financial services and Fintech, Gharu compliments the AllStars Digital team with first hand experience in delivering retail and institutional trading platforms. He has led many challenging modernization and transition projects in fast-growth businesses. An engineering graduate with a BEng and an MSc, he is a strong proponent of developing client-centered solutions that are fresh and interesting. Gharu previously held several positions, including Head of Data for CMC Markets, CTO for FXCM Securities, and CTO for Football Index.
"Football Index was a UK based platform offering the chance for users to buy 'shares' in Footballers. The concept was groundbreaking, however, there were deep rooted flaws with a product constructed under a gambling regime. Effectively, each 'share' was a three year bet. Liquidity and market stability showed up as the biggest issues and there was no tied up link with the Footballer's performance and the price movement. I could see that the construct of the Football Index product needed a radical rethink to be feasible."
"At the end of 2020, I left Football Index and I joined the AllStars team alongside Marc Aspinall (COO) and Dev Dutta (Founder and CTO) with a mission to take this concept to the next level. Shortly after, we were joined by Youssef Mechahouri (CEO). I was humbled by the wealth of capability in the core team. As Capital Markets and Sports enthusiasts, we were keen to build a solid business with customer experience, liquidity and risk management at the core."
Operating as a global team of around 45 employees, AllStars have established the first platform offering sports-related alternative assets as perpetual futures. It has taken the effort of some truly talented experts and combined their collective knowledge of capital markets with sports, exchange technology and blockchain, creating a sustainable and exciting product and delivering it to thousands of sports fans and crypto enthusiasts.
Article continues below advertisement
"We are privileged to be able to innovate in this space. AllStars will continue to engage with the community so that they help shape this product for years to come," Gharu says.
With the offering constricted this way, it now has the makeup of an asset found on centralised and decentralized markets and provides traders and sports fans access to relatable and liquid digital assets. These assets are priced using the same rigorous procedures associated with traditional financial products, resulting in optimized trading and exciting new opportunities focusing on the sports industry.
According to Gharu, AllStars Digital is set to deliver the first of its kind digital sports alternative assets. The objective is to deliver all this via a proprietary exchange app for the next generation of sports traders. Ideally, this innovation is an authentic demonstration of how alternative assets will, over time, change the way markets operate.
"Sports fans can come together and take extra enjoyment from watching their favorite stars, having a stake in the match with the extra knowledge that transactions are transparent on DLT. Price is fundamentally driven by player performance so the movements make sense. This will create a whole new community, and we see sports fans and crypto enthusiasts coming together and thriving," Gharu concludes.