Amanda Knox & Husband Christopher Robinson Expecting First Child Together After Suffering Miscarriage
Amanda Knox and husband Christopher Robinson are expecting their first child together after suffering a miscarriage.
Article continues below advertisement
The 34-year-old and Robinson announced the exciting news during the most recent episode of their podcast Labyrinths With Amanda Knox and Christopher Robinson. At the end of the podcast released on Wednesday, August 4, Knox shared an audio clip of the moment she took a pregnancy test.
"God I really hope it's finally…," Knox can be heard saying as she awaits the results. "Please, please, please, please."
Article continues below advertisement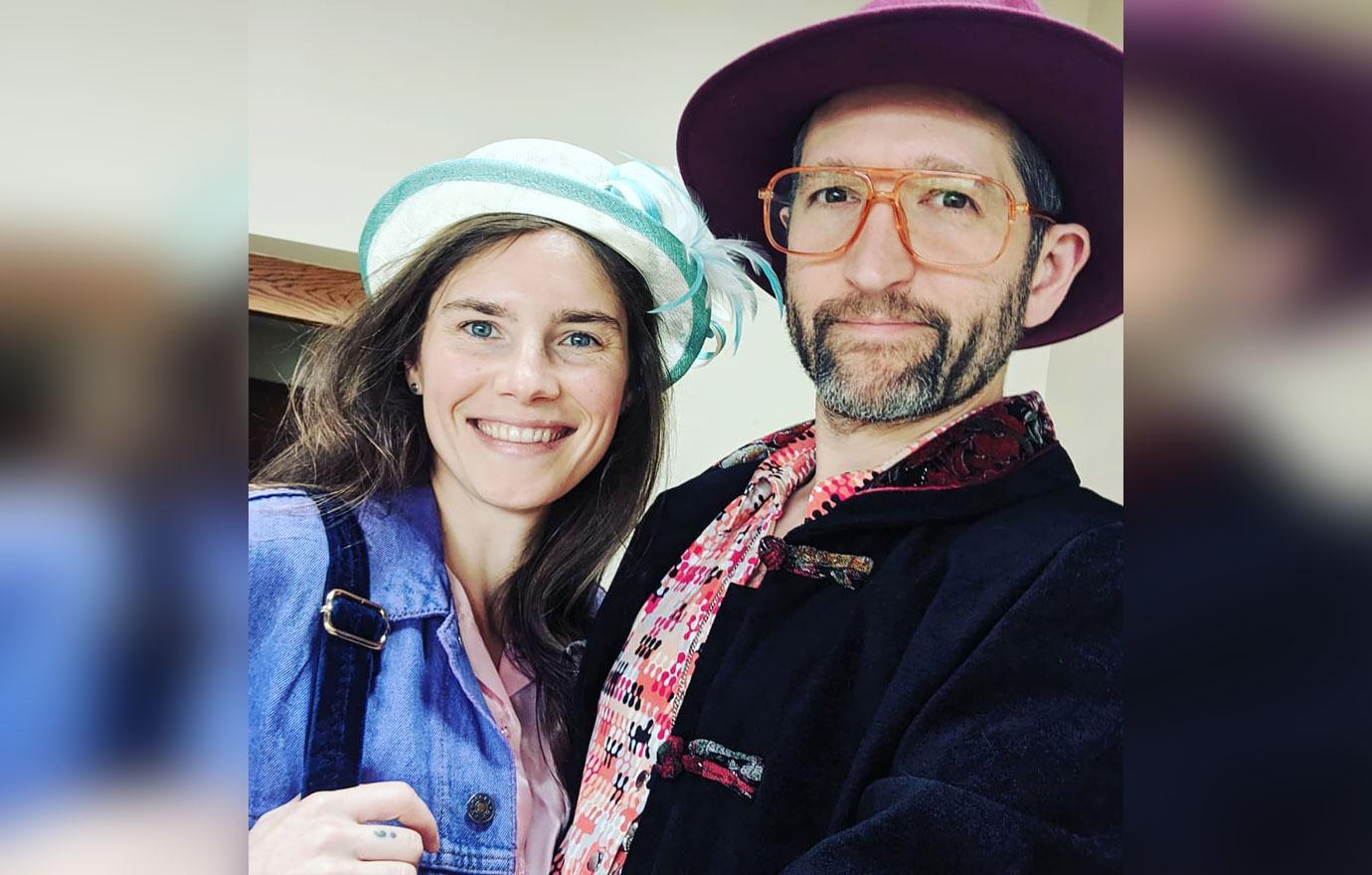 Article continues below advertisement
"Three bars", Robinson finally announces, as Knox exclaims, "Yes, yes, yes, yes, yes! Thank goodness, yay, we did it!"
"That's right, we're pregnant, and we've been recording audio of our own experience from day one," the couple concluded the podcast. "Stay tuned for our next mini-series, "280 Days", where we take you on an intimate journey from conception to birth."
Article continues below advertisement
"280 Days" follows Knox and Robinson's latest mini-series, in which they explore infertility and discuss their previous miscarriage, in which they lost their unborn child at six weeks.
In July, Knox opened up about learning her baby had "stopped growing" after being informed, during a check-up, that there was no heartbeat."That was confusing to me, because I thought, 'Why would there be a dead baby just hanging out in there? If it wasn't viable, why wasn't it going away?'" she admitted, per NBC News. "My body didn't even know, and that felt weird to me… I didn't know that you could have a missed miscarriage."
Article continues below advertisement
"I did feel incredibly disappointed that that was the first story of my first-ever pregnancy," Knox continued. "I thought, like, I knew exactly what I want to do with my first pregnancy, and to have it not come to fruition not through choice felt like a betrayal."
Knox — who openly wondered if she had "bad eggs" or was "too old" — expressed her frustration on "how little information you have at any point in the process", due to not knowing what caused the pregnancy loss.
Article continues below advertisement
As OK! previously reported, Knox — who was acquitted twice after she was accused of murdering her roommate Meredith Kercher in 2007 while the duo was studying abroad — recieved several hateful comments after announcing her miscarriage. However, the mom-to-be opted to let the negativity fuel her, writing alongside a particularly nasty comment, "Thank you, troll, for inspiring people to support my work."