How Entrepreneur Andy Treys Used Kobe Bryant's Mamba Mentality To Overcome Obstacles
Forbes Magazine says that about 90% of startups fail, which gives entrepreneurs statistically only a 10% chance of achieving success. When venturing into the business world, any entrepreneur can expect the unexpected, with obstacles coming in from every angle, so having the correct mentality to navigate when you hit rock bottom is vital to success. Andy Treys, an Armenian-American — who has been working as an entrepreneur since the age of 13 — doesn't let the statistics phase him while he currently works on five different startups.
Article continues below advertisement
Andy Treys began his entrepreneurship online by growing social media communities with the help of platform builder, Ning. When he was 13 years old, Treys became a master growth hacker, which is defined as "someone who uses creative, low-cost strategies to help businesses acquire and retain customers."
In high school, Andy was a star basketball player, and his full court buzzer beater was even featured on ESPN Sportscenter. His adolescent years continued to consist of sports-related projects that pulled in substantial amounts of revenue including creating Android apps on the Google Play store and partnering with YouTube and ESPN with the launch of KobeCamp2009. He got the inspiration for KobeCamp2009 after he attended Kobe Basketball Academy, as well as from viral moments he caught on camera of Bryant speaking on the controversial video of Jordan Crawford dunking on Lebron James.
Article continues below advertisement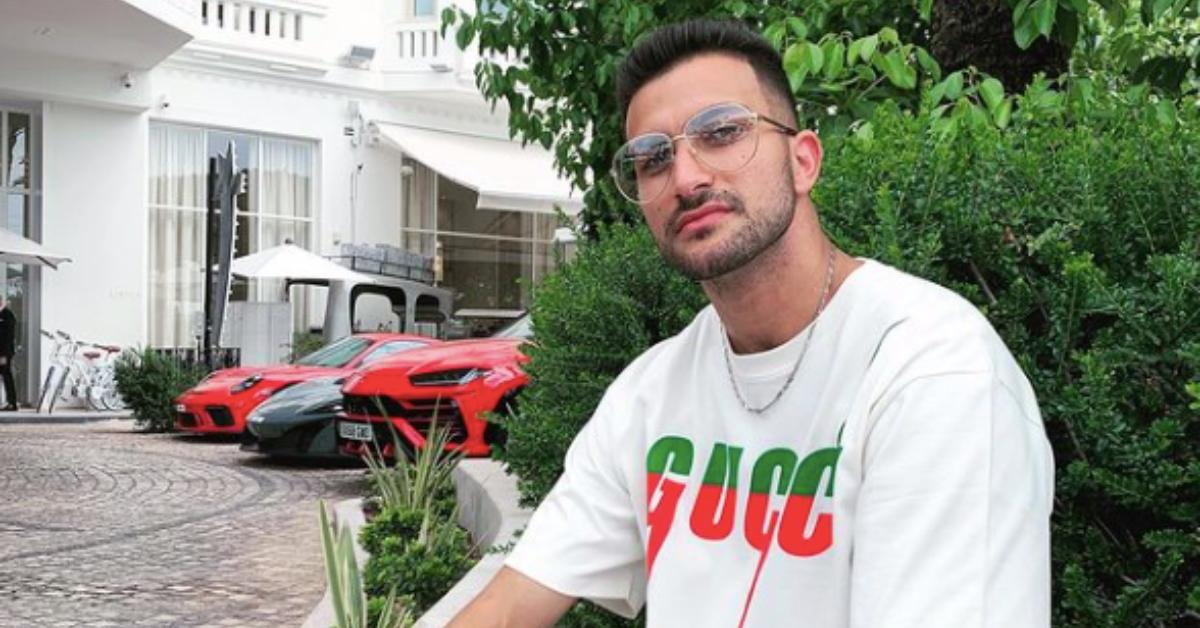 Andy pursued his dream of playing basketball in college after he graduated from high school, where he moved on to California Lutheran University and the University of La Verne, but he eventually dropped out of college to focus on his new full-time passion: social media viral marketing.
Article continues below advertisement
"The decision to drop out of college was not easy, everyone told me it'll be the biggest mistake of my life, and I would be considered a failure," Andy explained. "But I noticed how limited my time was because of school, I had to attend important meetings in New York, but I couldn't go because I had Calculus class. I needed to decide if I want to be a student athlete or get a head start on creating a social media empire."
Dropping out of college proved to be the right decision for Andy. In 2016, he had grown his social media empire to a combined 300 million followers across Instagram, Twitter, and Facebook, forming his social media agency, "getmefamous." This new network allowed Andy to get anything and anyone to go viral while generating millions of downloads for apps, driving millions of clicks to articles, and getting numerous artists multi-million dollar record deals. Andy was notably part of the initial marketing team that brought musicians Bryson Tiller and Khalid into mainstream music. Andy explains that he "discovered Tiller's music on Soundcloud one day before the general public knew about him, and I immediately reached out to his team. His team was shocked when I told them I don't want to be compensated for my services."
Article continues below advertisement
"Getmefamous" continued to experience massive growth while Andy's network grew even larger building lucrative relationships with influencers, athletes, and celebrities. Andy even launched multiple successful ecommerce and viral content sites through his network, essentially costing him nothing to generate traffic. However everything changed in 2018, when Andy woke up to a Twitter announcement that would cost him millions of dollars. "Twitter made strict changes on their policies, banning anyone who were using network of accounts to boost tweets" Andy explains that he "had grown over 200 accounts providing entertaining content ranging from comedy to music, and would be able to push millions of impressions within seconds, and that kind of power can be dangerous if it was in the wrong hands" Andy unfortunately fell in the crossfire of an political issue that was bigger than his marketing agency: the United States Presidential Election interference.
Article continues below advertisement
"There were alot of concerns during the 2016 election that still had not been figured out, and viral marketers paid the price," he said. "I lost everything I had and was low on funds. It was my first company and I had made the mistake of not diversifying. I was obsessed with reinvesting into growing my Twitter network's capacity. Some of the accounts I grew myself, but others I acquired for up to 6 figures each."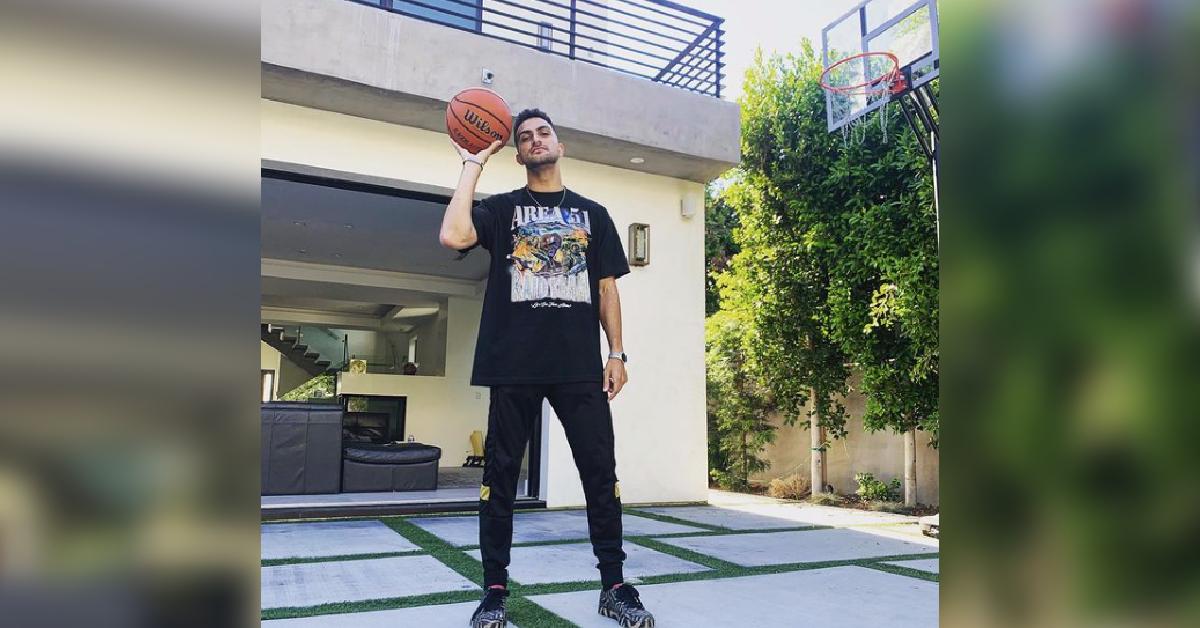 Article continues below advertisement
Andy didn't let the setback stop him — he was relentless and he quickly flipped the switch, to recover from his loss. He started to rebuild "getmefamous" from the ground up by creating a new viral network on Snapchat and building new technology that would automate tasks and minimize labor expenses. But this time, Andy learned from his mistakes, and didn't put all his eggs in one basket. Instead, Andy primarily put his focus on creating new monetization methods with influencers he built relationships with overtime, and also launching SaaS platforms for other marketers, record labels, and independent artists to grow and build new fan bases in record times. Andy simultaneously grew the traditional client/agency side to "getmefamous," focusing on building websites, content, and managing social media growth and strategy for celebrity clients across multiple industries. Andy also went on to launch successful projects with Alissa Violet and Bella Thorne in 2019, and eventually took over Thorne's music and OnlyFans agency marketing.
Andy launched a muscle recovery and wellness lounge in 2020, which he did with his business partner Vatche Ourishian — who was also one of his closest friends for over 15 years. Vatche was a performance specialist with a loyal and trusting fanbase, so with Andy's marketing power and resources, and Vatche's knowledge in the health and wellness space, they took Muscle Lab to soaring heights. Muscle Lab is now considered a celebrity hotspot and one of the most famous wellness lounges in the industry while offering Cryotherapy, Infrared Sauna, IV Therapy, and many other recovery and wellness services. Muscle Lab, which is positioned to be the "Soho House'' of recovery, has a large list of frequently visited celebrities, platinum artists, and professional athletes such as Zedd, ASAP Ferg, DJ Mustard, Carnage, Ben Simmons, Harry Jowsey, Jake Paul and Oscar De La Hoya. Within months of launching, Andy and Vatche, with the help of KJ Smith, Andre Chavilliar, and Ian Smith formed a partnership with Sierra Canyon High School's Basketball team, exclusively providing recovery services to some of the top high school athletes in the country.
Article continues below advertisement
Andy's success didn't stop with Getmefamous and Muscle Lab: he invested his earnings into AirBnb and an exotic car rental market in Los Angeles, purchasing multiple homes and luxury vehicles. Within months Andy grew Accommodations to include over a dozen homes and exotic vehicles including multiple Lamborghini Urus and Mercedes G-63. Andy explained that Accommodations is currently in beta, but isn't just offering vacation rentals, and will also include exclusive concierge services.
As if that wasn't enough for one person to take on, Andy continued his diversification into the competitive business world and launching Shlooz but this time with his business partner and close friend Sako Waves. Shlooz is an online liquor store, shipping alcohol to almost every state, and is slowly disrupting the online liquor delivery market. Andy and Sako had previously teamed up on a project, where they collaborated on multiple successful projects for many years, while both still managing their own separate businesses. As projects started pouring in and became overwhelming, the pair recently decided to combine their clientele,team, resources, and knowledge to form one marketing superhouse.
Article continues below advertisement
When a mysterious Kobe Bryant NFT project was announced last week on Kobe Bryant's former official website, the team behind it remained anonymous until a recent LA Weekly article confirmed that Andy, Sako, and their team, alongside with their business partners are the masterminds behind the anticipated NFT. The new project promises to donate 100% of the revenue generated to the Mamba and Mambacita Foundation.
"Kobe Bryant meant the world to me, anyone that knows me can tell you that. I mimicked his work ethic and his desire to be great, whether it was on the court or off the court," Andy said of his favorite basketball hero.
Article continues below advertisement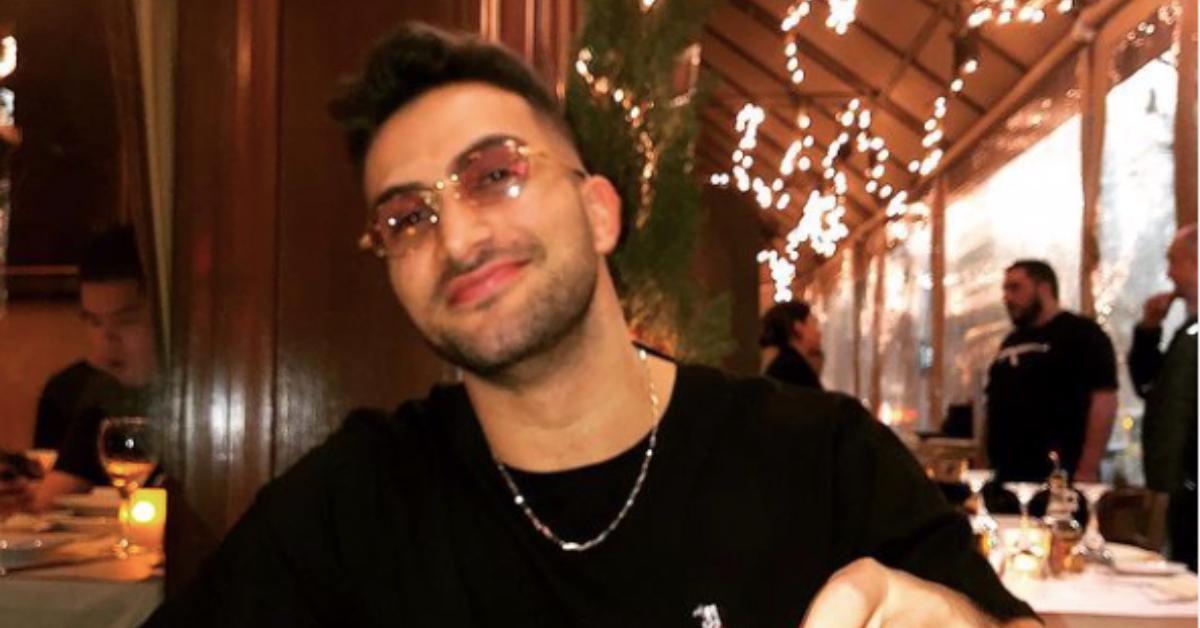 Article continues below advertisement
"The day we lost Kobe was one of the worst days of my life, and I'll never forget how I felt. I was devastated for weeks, it would have been for months but the pandemic really took over everyone's headspace."
The Kobe Bryant inspired KB24 NFT is expected to sell out just seconds after it launches, with already overcommitted presale reservation requests. If the KB24 NFT does actually sell out, Andy and Sako would successfully raise nearly $3M for the foundation, and reports claim the secondary market residual revenue can blow that number away. Andy says they owe it all to the Black Mamba himself.
Article continues below advertisement
"Mamba Mentality is the secret recipe to life, outwork everyone, be and think different, work smarter and work harder, and everything will come to you."
"To be able to work on the KB24 NFT means the world to me. We're doing something out of this world and fully benefiting the Mamba and Mambacita foundation for years to come. The team is excited, everyone is zoned in and focused, we have Mamba Mentality mode on full force right now."
So what's next for Andy? "I need a break," says Andy. "I just recently got engaged to my high school sweetheart, and want to push all of these projects forward so they can be sustainable on their own. I want to spend time with my friends and family again, and maybe even get some sleep."