EXCLUSIVE
EXCLUSIVE COLUMN: Geraldo Rivera Digs Into The Tragic Murder Of Aretha Franklin's Father — 'You'll Be Surprised By What You See And Hear'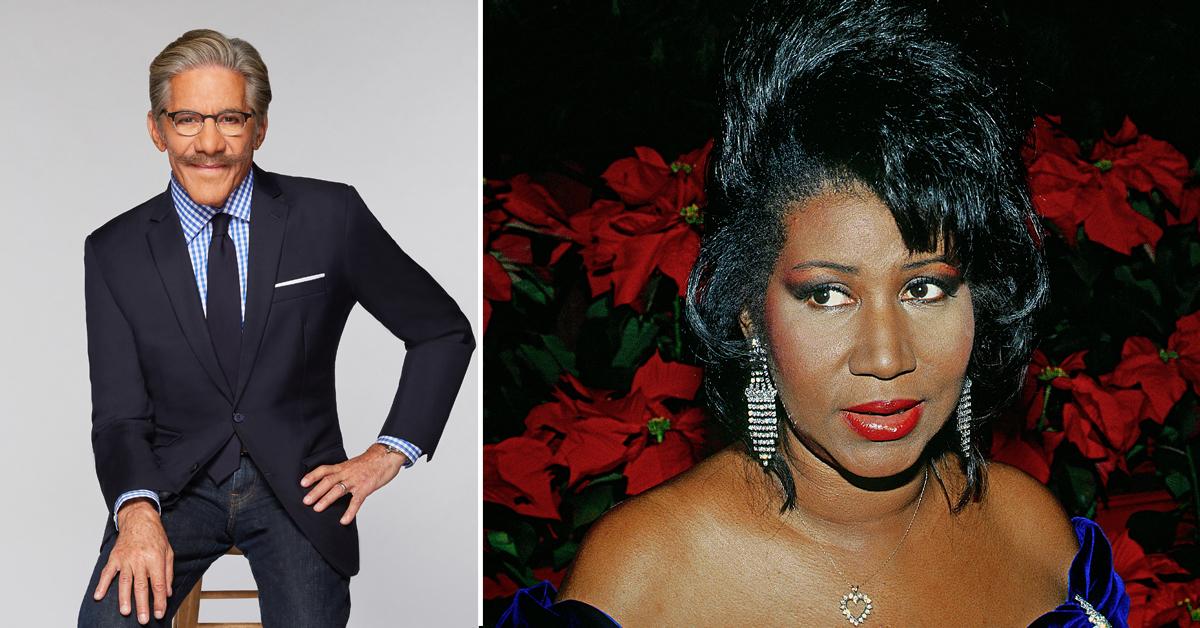 There's no one in American entertainment history quite like Aretha Franklin.
She was the first woman ever inducted into the Rock and Roll Hall of Fame. Her no-nonsense, world-weary soprano had more than a three-octave range, and she sold more than 75 million records; all while she earned 18 Grammys.
Article continues below advertisement
But few people know that Aretha had a famous father. Nor do they know that his shooting brought Aretha face to face with Murder in the Family.
C.L. Franklin was a minister who captivated congregations with his sermons. He was cut from the same cloth as the Reverend Martin Luther King, Jr. In fact, the two Black Titans were friends and allies on the front lines of the fight for civil rights, and when MLK, Jr. would travel to Detroit, Aretha's dad was nearly always by his side.
Article continues below advertisement
C.L. Franklin was a shrewd steward of his daughter's talent, making certain that by the time she was ready to take the world by storm, Aretha was surrounded by the best possible producers, record label executives, and agents in the industry.
Aretha and C.L. Franklin were tight. So in 1979, America paid attention when news broke that C.L. Franklin had been shot in a botched robbery at his home when burglars mistakenly thought they had the house to themselves.
Aretha's dad was mortally wounded and slipped into a coma that would last for five years.
What happened in the investigation and prosecution of this senseless crime is hard to believe, and we tell the story with the complete cooperation of the Franklin family — Aretha's first cousin and her niece both appear with me in this episode to help tell the tragic tale.
I promise you'll be surprised by what you see and hear!
Article continues below advertisement
There is much more to learn as I host Murder in the Family: Aretha Franklin on Saturday, February 13, at 9 p.m. ET/PT on REELZ.
Watch REELZ on DIRECTV 238, Dish Network 299, Verizon FiOS 692, AT&T U-verse 1799 and in HD on cable systems and streaming services nationwide. Find REELZ on your local cable or satellite provider at www.reelz.com.