NEWS
Art, Music, and Philanthropy Collide at The Art of Elysium's Glamorous Art Salon Attended by Christina Hendricks and Alicia Witt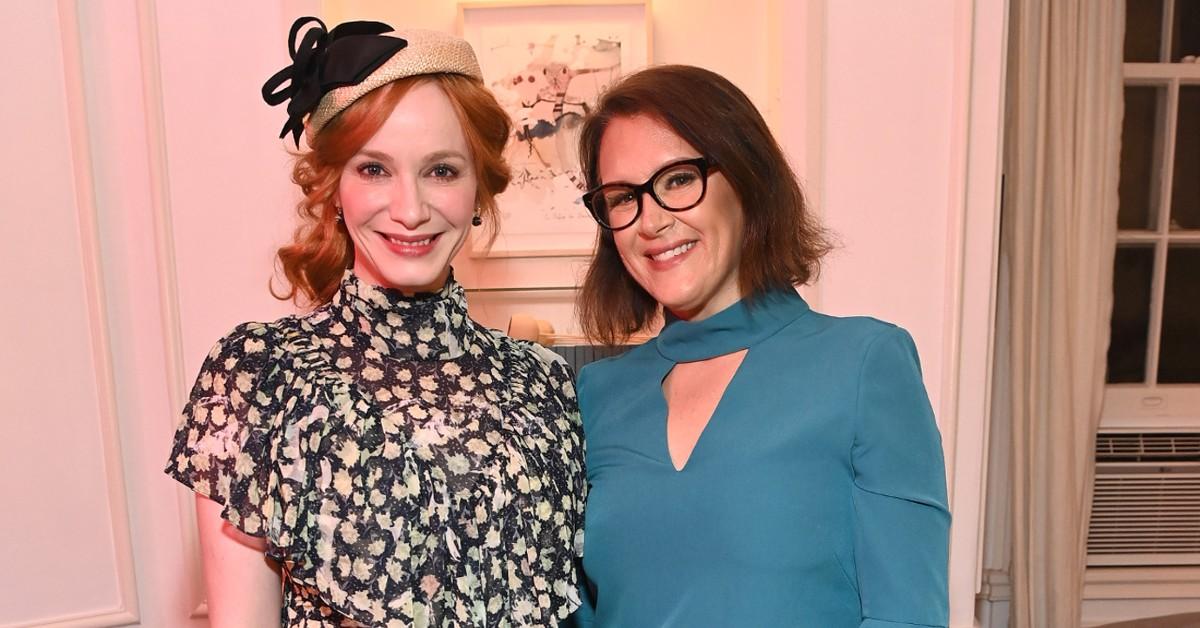 Hold onto your berets, folks, because the Art of Elysium's Art Salon just threw the most dazzling bash in Los Angeles! The star-studded event, held on July 12th, 2023, brought together a who's who of art enthusiasts, philanthropists, and big names for an unforgettable night that blended creativity, tunes, and giving back.
The Art Salon, a swanky initiative by The Art of Elysium Charity, knows how to mix things up. It's where artists, movers and shakers, and socially conscious brands collide in a mind-blowing fusion of art and philanthropy. Kudos to founder Jennifer Howell for creating this powerhouse platform that's dedicated to bringing the transformative power of the arts to those in need.
But let's get to the juicy details. Sébastien Léon, the dashing French artist, took center stage at this glamorous affair. Known for his out-of-this-world talent, Sébastien has been a passionate volunteer for The Art of Elysium, leaving his artistic mark on countless lives. He's a true multimedia genius, using painting, sculpture, furniture design and installations to create mind-bending experiences that make you question everything. Talk about taking art to another level!
Article continues below advertisement
The party started at the stroke of seven, and boy, did they pull out all the stops. Guests were greeted by a dazzling neon sign that read "Heaven." A nod to the charity's most famous event and, of course, a clever play on its name. The attendees, dressed to the nines, came from all walks of life, united by shared love for the arts and the charity's missionone fabulous roof.
Let's talk about the food. During the cocktail hour, attendees feasted on mouthwatering treats that would make your taste buds swoon. Picture this: fondue, charcuterie, and the finest wines and champagnes, courtesy of Terra Firma. And let's not forget the "pièce de résistance" – those signature French 75 cocktails, paying homage to Sébastien's French roots. Très chic!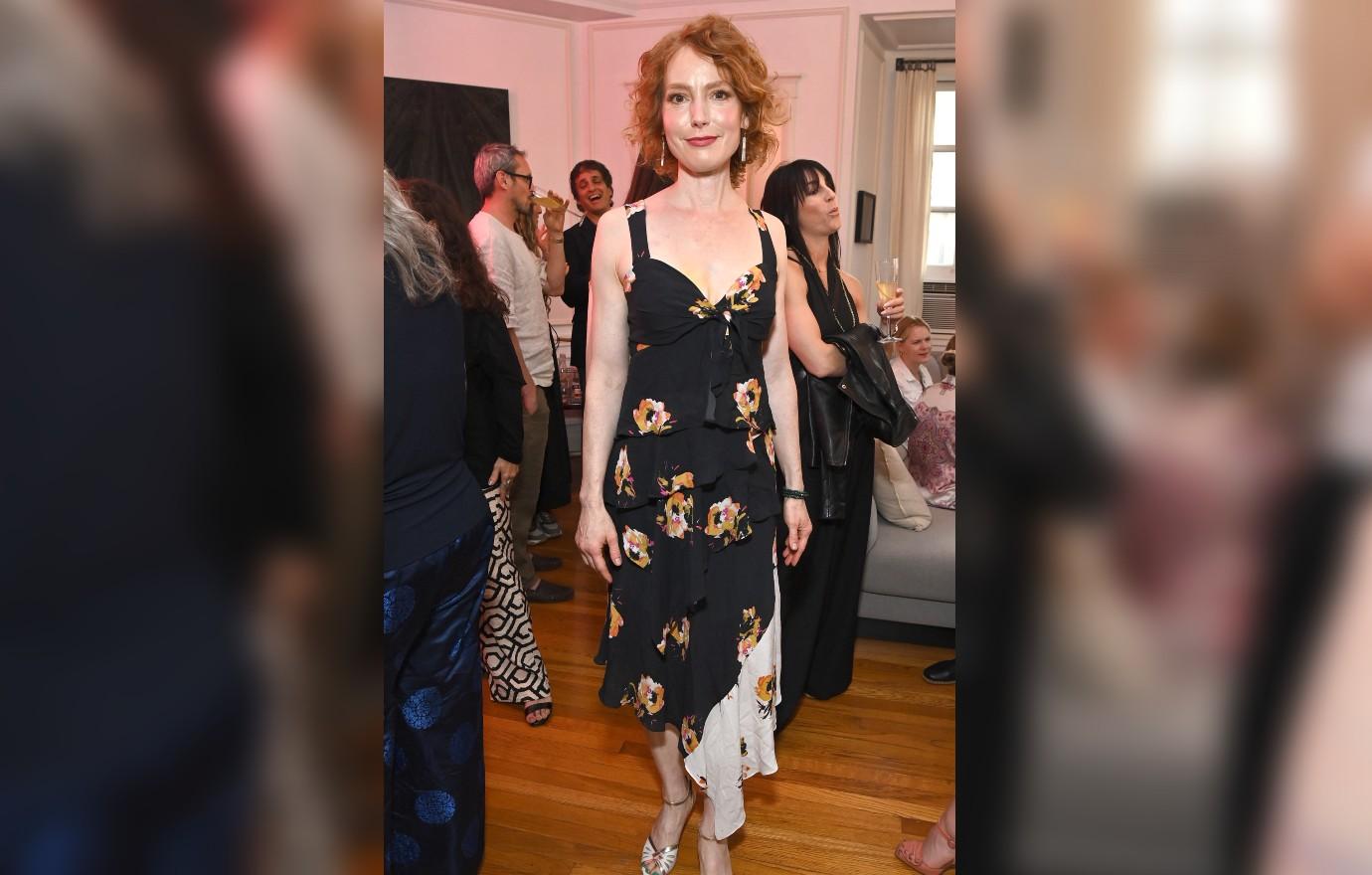 Article continues below advertisement
Now, brace yourselves for the pinnacle of the evening – the unveiling of Sébastien's limited edition print, "The Dream Machine,"created exclusively for The Art of Elysium.Only 100 lucky souls could snag this exquisite piece of artwork, and let's just say the frenzy was real. Priced at a cool $100.00 per piece, these prints went like hotcakes. If you missed out, don't fret - you can still grab yours on The Art of Elysium's website. Hurry before they vanish!
As the night went on, the enchantment continued with a soul-stirring performance by the one and only Claude Fontaine, accompanied by guitar virtuoso Kleber Jorge. Their melodies echoed through the crowd, capturing hearts and igniting artistic passions.
But wait, there's more! The festivities moved to the Restoration Hardware art salon, where guests were treated to a sumptuous French dinner. We're talking about culinary delights whipped up by the top-notch chefs Damien Sylvester and Quinn Goodness, alongside the talented team from Catering of Paris. Picture three savory crepes, including vegan options, followed by a delectable dessert crepe that would make your sweet tooth sing. And don't forget those vibrant French salads. Bon appétit!
In between bites, Maureen Lee Consilvio and the visionary CEO & Founder Jennifer Howell took the stage. They delivered speeches that touched the soul, highlighting The Art of Elysium's mission and the extraordinary power of art to heal. But the evening didn't end there. Sébastien Léon and Jennifer Howell engaged in a thrilling Q&A session, diving deep into the artist's creative process,its profound connection to the #artheals movement and the inspirational nature of his volunteer workIt was an electric exchange that left everyone in awe.
Article continues below advertisement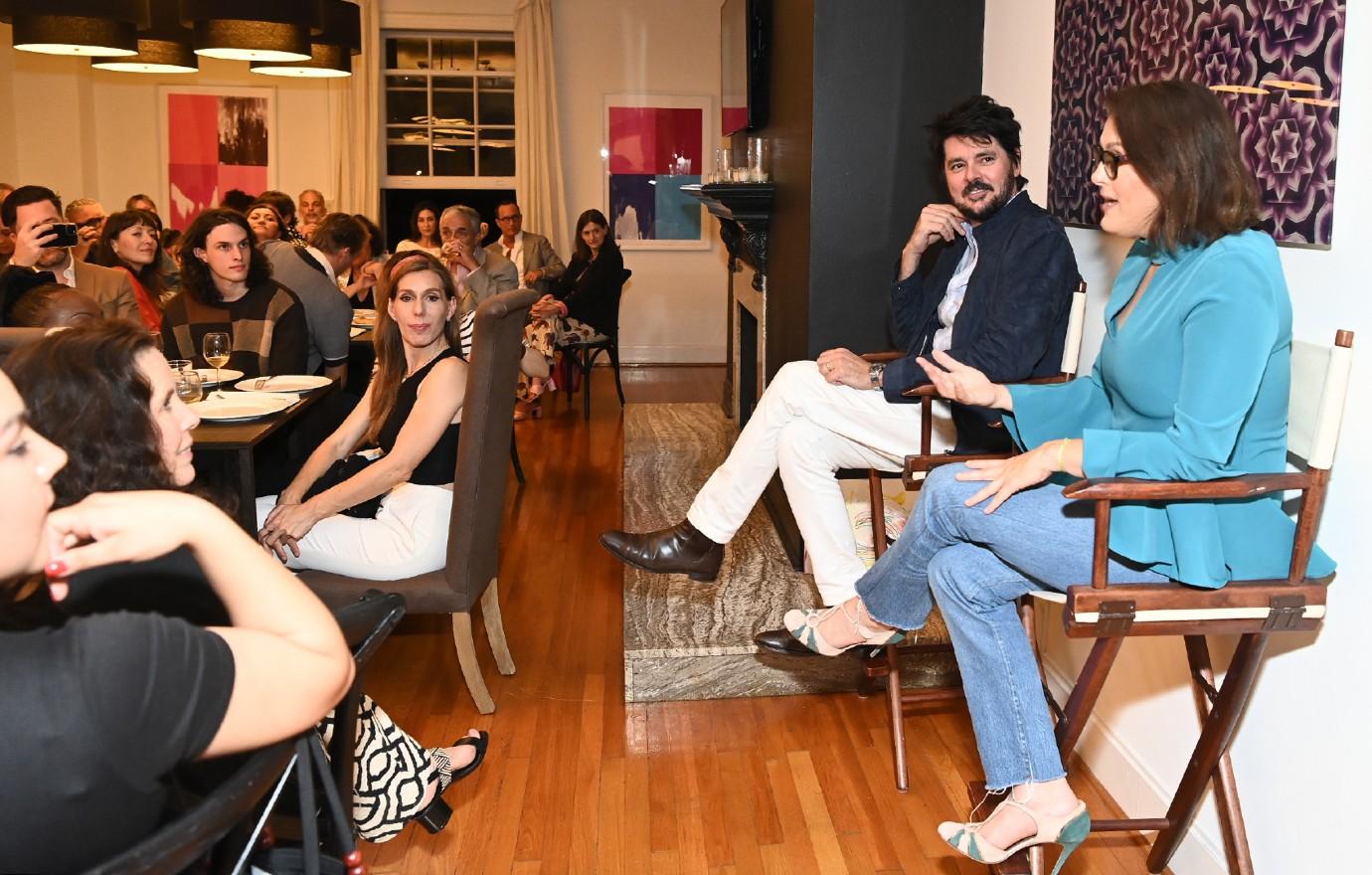 And who was there to witness this magical night? Oh, just some A-listmovers and shakers. Sébastien Léon himself graced the event, alongside the soulful Claude Fontaine, the multi-talented Alicia Witt, the stunning Christina Hendricks of Mad Men fame, Dr. Jay Wellons (author and Chief of the Division of Pediatric Neurosurgery at Vanderbilt University), Dr. Melissa Wellons, the brilliant Melanie Pullen, the fabulous Charlayne Woodard, currently captivating audiences in Secret Invasion and Mayfair Witches. Phew, what a lineup!
All in all, the Art Salon's homage to Sébastien Léon was a resounding success. Art lovers, philanthropists, and the creative creme de la creme came together to celebrate the transformative power of art. This epic event was a reminder that art can heal and inspire change like nothing else. Bravo to The Art of Elysium and Sébastien Léon for reminding us that when art and passion collide, magic happens!