NEWS
Australia's Leading Astrologer Astrotash Is On A Mission To Bring A Deeper Understanding To This Much-Misunderstood Topic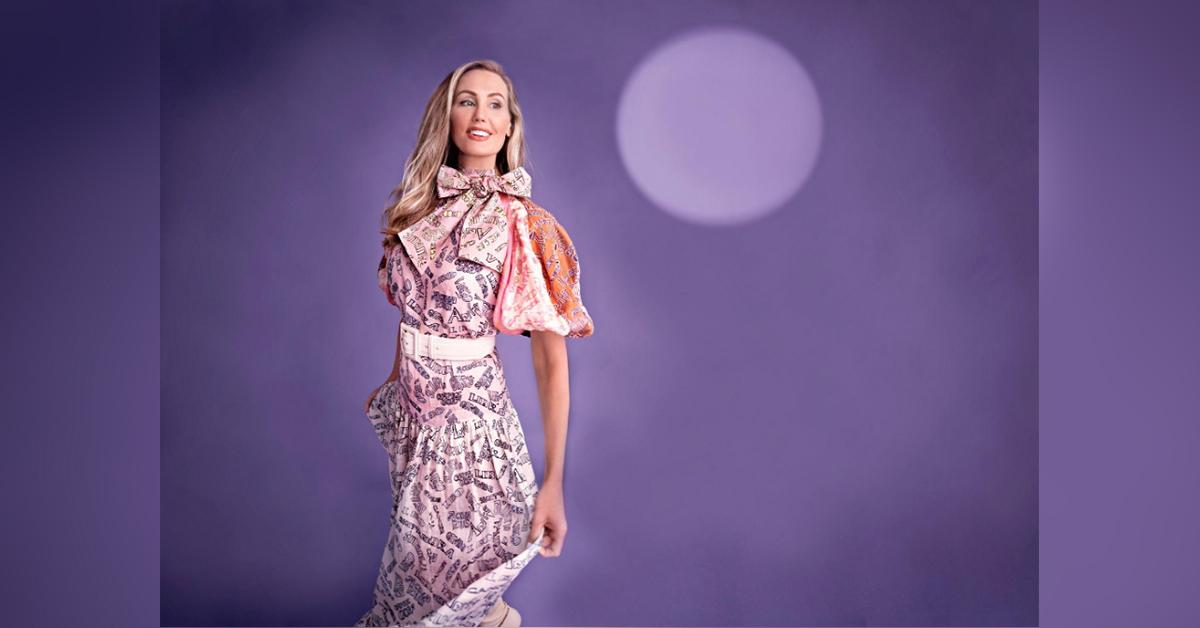 Australia's leading Astrologer Natasha Weber, a.k.a. Astrotash, changed the game when she built a bridge between sun-sign columns and the ancient science behind our celestial movements. By demystifying the complexities of Astrology through relatable, down-to-earth advice Astrotash created a platform to repair its reputation, and also empower women.
According to definition; Celestial objects exhibit two kinds of motion. And while diurnal motion is a consequence of the earth's daily rotation, it's the secondary motion - intrinsic motion, that has the greatest relevance to Astrotash's astrological methodology.
Intrinsic Motion means the planets are moving around the earth and sun, while concurrently the earth orbits the sun. It causes certain objects on the celestial sphere to change their positions with respect to the other object on the celestial sphere. These are the "wanderers" of the ancient astronomers: the planets, the sun, and the moon.
Article continues below advertisement
In his journal, Intrinsic Motivation and Astrological Signs, author Glenn Perry argues that, "Intrinsic motivation is built on the notion that an impulse, desire, or drive incites a person to action." Therefore, it's especially important for astrology because if it's determined that the root causes of behavior are archetypal principles as reflected in signs and embodied in human beings, then astrology is one of the few nondeterministic systems in the field of psychology.
What does all of this have to do with Astrotash - resident astrologer with News Corp Australia? It's her model that freewill trump's astrology, that especially resonates with Perry's theory because ancient philosophers have defined determinism as "individuals having no freewill, either." Because astrology is seen as 'nondeterministic' Astrotash's mantra means one has to look at more than just their sun sign. "I don't think we come into this life getting out of having to live out the consequences of our choices," she says.
Astrotash - Australia's number one astrologer, cites the influence of a 'birth chart,' which "is basically a snapshot of the heavens at the exact moment of a person's birth." This is especially relevant to her methodology as the birth chart shows all of the planets in their respective zodiac signs at time of birth, assuming you're located at the center of a 360 degree wheel. "It's like your DNA," Astrotash says. "That moment in time and space will never happen again, so it's unique to each individual."
A good example of freewill trumping astrology is the concept of twins. "In their case, given that the birth chart is a snapshot of the heavens at your exact moment of birth, in the case of twins, we're sometimes dealing with only minutes apart," she points out.
"This can make a difference," she continues. "Especially when you go on to calculate different types of charts, because in astrology, every planet and every sign, I believe, has a light and a shadow expression. It's different sides to the same coin."
Astrotash's example shows that the connection between Mars and Uranus is a typical astrological pattern for both accidents and giving birth; one is a beautiful expression of those planets, and the other is not. In the case of twins, and going back to freewill trumping astrology, the twins have very similar patterns astrologically to work with, but they can often lead very different lives.
Article continues below advertisement
"One might choose the light expression of their birth chart while another one will choose differently," she says. "So there are different expressions and different choices to make with the same type of planetary positioning."
And this ties into Astrotash's action plan to finding her voice within the realm of astrology, dispelling the notion that simply focuses on the sun being enough to forecast someone's future.
She cites the generalization of the 12 signs of the zodiac, as a major misdemeanor of astrology. "Slotting the entire population into 12 categories - based on the 12 signs, works on the principle of a person's sun sign," she says. "Everybody knows their date of birth, which aligns with their sun sign, and zodiac signs. But you're so much more than your sun sign because - beyond it, we have a birth chart, which is essentially a birth map."
That birth chart contributes to your personality traits, your strengths, your weaknesses and life experiences that a person might have."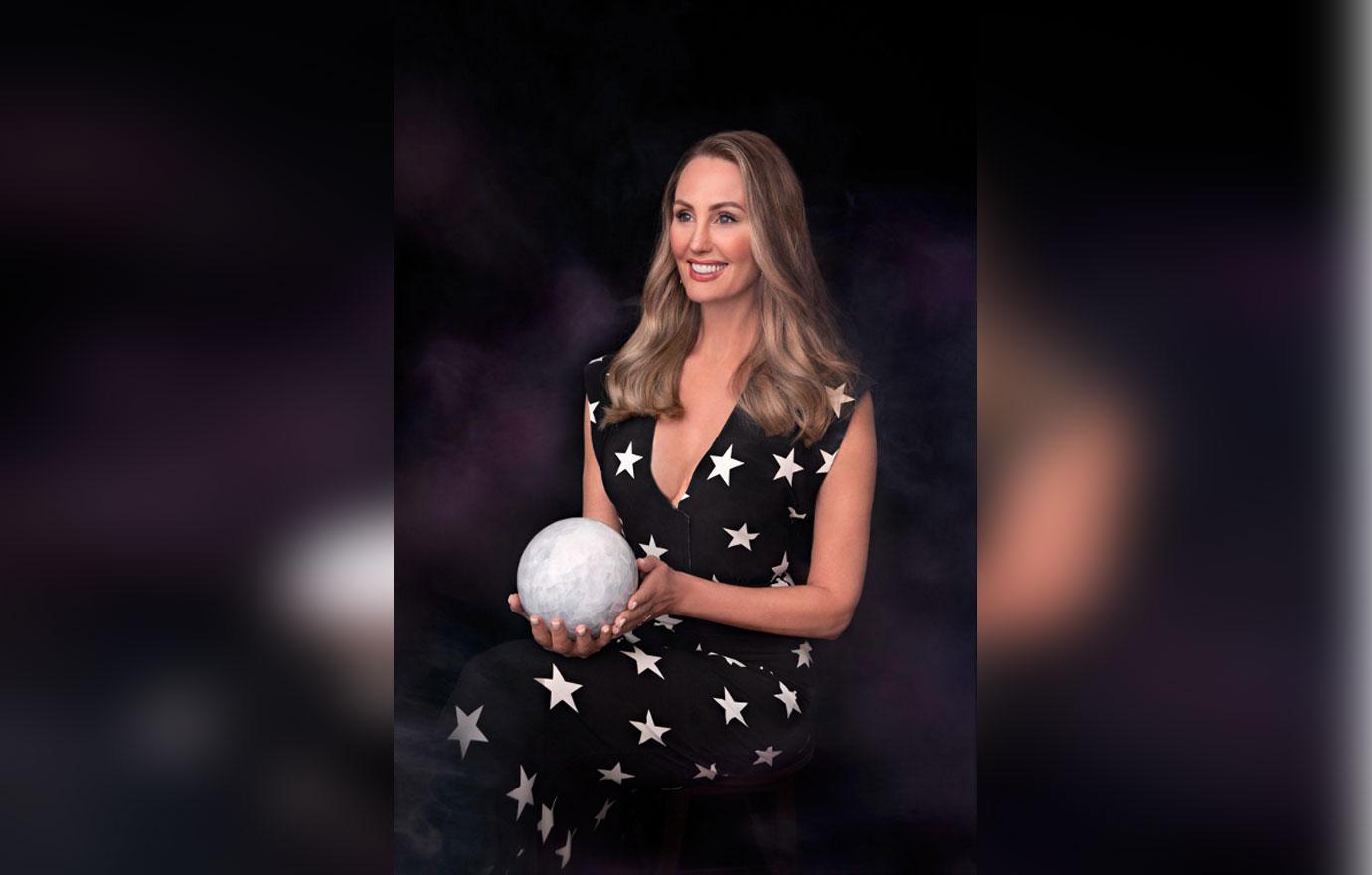 Article continues below advertisement
Journey to the Cosmos
Following a chance encounter with Channel 10's resident astrologer Karen Moregold whilst at a modeling audition, Astrotash signed up for classes at the Australian Academy of Astrology and Cosmobiology - and never looked back.
Astrotash's journey from modeling to astrology took place in the exact same Channel 10 studio Moregold tenured at and the life-changing moment occurred one week after she prayed to the universe to send her a sign to guide her to whatever would ignite her passion. "I went into a book store to buy a book on three different topics of interest. Half an hour later I met Karen Moregold and signed up for astrology lessons with the AAAC."
During her three years spent at AAAC, her research piece won a MAFA title with the American Federation of Astrologers. She cites her love for the combination of mathematics and mysticism, as the driving force behind her pursuit of the horoscopes. "There's the mathematical relationship between the planets to consider," she says. "Mysticism was the topic of discussion growing up. I actually went to see my first clairvoyant when I was 14 years old."
The Empowerment of Women
Revolving her methodology around the trifecta; astrology, naturopathy, and psychology Astrotash began to empower women by, first, helping them know and understand themselves. Once they've mastered that, then comes self-acceptance, self-love and ultimately, power. "When you accept and love yourself, you feel powerful," she says. "And you know you don't have to be perfect to be loved or successful or amazing."
Whereas astrologers will look at the sun, moon, and the stars, Astrotash emphasizes the importance of the asteroids, because they have a "feminine - goddess type quality to them." Astrotash links the infinite possibilities when looking at a birth chart to the infinite possibilities a human being has in a lifetime, which is ingrained in their DNA. "We are so grey," she says. "We're not black and white human beings. Therefore, that grey area can really be touched on by the birth chart."
Astrotash points out that the moon's orbit around the earth is the same amount of days as a female's menstrual cycle. "In astrology, the moon rules the bodily fluids," she says. This shift in thought process places prominence on the role of women in Astrotash's philosophy. "There are many facts to support and align astrology with the moon."
In the end, Astrotash believes one can search for the answers to life's questions by first finding the deeper meaning within yourself, as well as better self-awareness. She's also a huge fan of Scorpio's - which pleases this writer, and feels they get a 'bad rap.' "They're misunderstood," she states. "I love the Scorpio chart because it adds depth. They're so deep and - while Scorpio's get their reputation from being vindictive, jealous, and super intense, it's because they feel everything so deeply due to being passionate. When they love someone, they give their entire selves - 150%. They're definitely one of the most loyal signs of the zodiac."
Natasha Weber, a.k.a. Astrotash, is the resident astrologer for news.com.au and Mamamia. She has shared her astrological insights on radio shows and podcasts, including ABC's Schmeitgeist and Pop Crush Nights, and has appeared on television for Today Extra and Sunrise Morning Show. Her work has been featured in Stellar, Out of Office New York and Today's Astrologer.