NEWS
Rolling the Dice: Famous Aussies Who Love to Gamble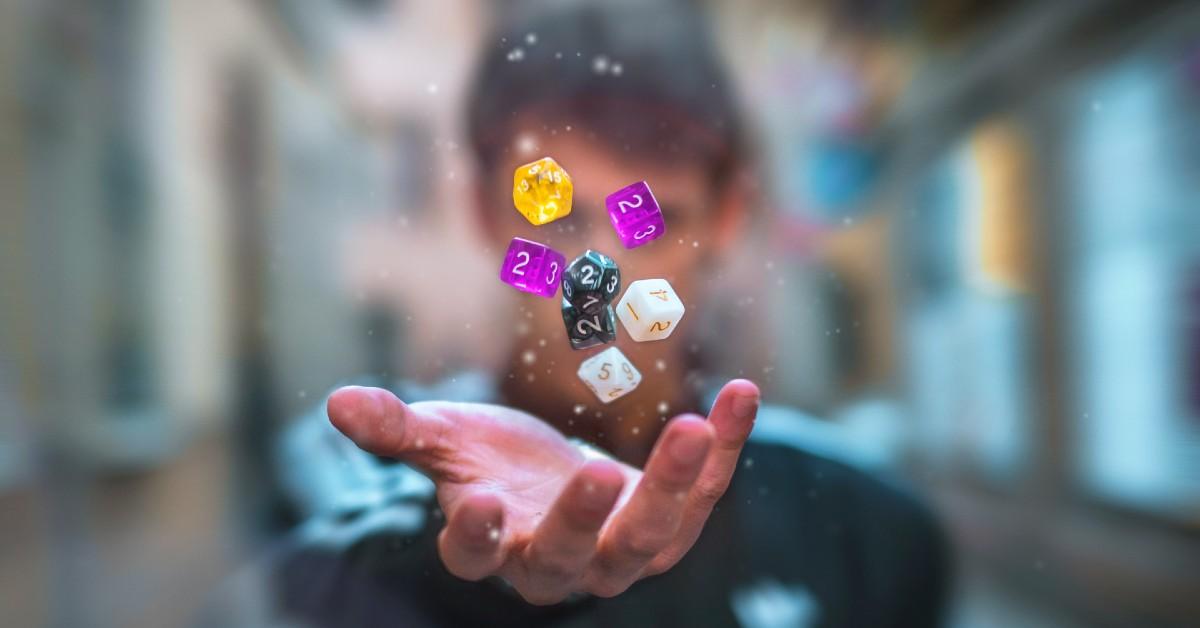 Australia has a rich and diverse history in the realm of gambling. Aussies have long been known for their passionate involvement in various forms of wagering, embracing a wide range of exciting activities such as horse racing and poker. The enduring enthusiasm for placing bets goes beyond societal boundaries, with some of the nation's most esteemed and influential personalities actively participating in this engaging pastime. This vibrant culture of gambling has left an indelible mark on Australian society, shaping the way people interact and enjoy entertainment. It is a testament to the thrilling and exhilarating experiences that await those who partake in this enduring tradition.
Many acclaimed actors and iconic athletes from Australia, known for their impressive performances on stages and screens, also find great enjoyment in testing their fortunes at various casinos. This includes both in-person visits to physical establishments and the convenience of online casinos. These celebrities, who have dominated their respective fields, take the opportunity to indulge in the thrill and excitement offered by the casino experience.
Article continues below advertisement
Well-known Faces in The Gambling Scene
1. Russell Crowe
Russell Crowe, the renowned Oscar-winning actor and director, has a reputation for indulging in occasional gambling activities. In fact, he once disclosed having a weekly habit that amounted to a staggering $10,000, which involved playing blackjack and craps. Crowe's penchant for gambling has led him to visit various casinos globally, including the Borgata in Atlantic City and the Crown Casino in Melbourne. On certain occasions, he has even brought his own blackjack table to movie sets. Despite his past struggles with gambling addiction, Crowe asserts that he exercises responsible control over his gambling endeavors, finding enjoyment in it while maintaining a balanced approach.
Article continues below advertisement
2. Shane Warne
Shane Warne, the iconic Australian cricketer, left an indelible mark on the field and beyond. Known for his remarkable skills and dominance, Warne was also recognized for his adventurous spirit. Sadly, Warne's untimely passing in 2022 left a void, but it is important to acknowledge his intriguing connection to high-stakes gambling. Stories abound of his participation in legendary gambling sessions, including one fateful night where he purportedly lost over $1 million. His passion for gambling was so fervent that he even acquired a Las Vegas casino to establish his personal gambling empire. While it remains unclear the exact amount he loses annually, it is widely speculated to be substantial. Australians and the entire cricketing community deeply mourn the loss of this legendary figure who impacted both on and off the field.
3. Eric Bana
Eric Bana, a renowned Australian actor, has made a name for himself in the world of film and television. His fondness for gambling has become widely acknowledged, adding to his captivating persona. Before gaining fame in Hollywood, Bana had already established his prominence in his home country, captivating audiences with his portrayal of the character 'Poida' on the highly popular sketch comedy show Full Frontal. It is interesting to note that Bana's association with gambling transcends his professional life, as he actively engages in poker games during his leisure time on different film sets, truly showcasing his passion for the game.
Article continues below advertisement
4. Brendan Fevola
Brendan Fevola, a former AFL star, is widely recognized for his strong inclination towards gambling. Fevola has openly discussed his past struggles with gambling addiction, leveraging his personal encounters to raise awareness about the importance of responsible gambling practices. At present, he engages in poker, but with a conscientious approach. He ensures that he exercises prudence and moderation while indulging in the game, emphasizing the need for players to be mindful and exercise self-control when participating in gambling activities.
5. Kerry Packer
When discussing Australian celebrities and their association with gambling, it is impossible to overlook the immense influence of Kerry Packer, a prominent billionaire businessman. Revered as one of the most prodigious gamblers in the world, Packer was renowned for his penchant for placing monumental bets at prestigious casinos across the globe. His legendary exploits have garnered widespread admiration, with one particular occasion standing out among the rest. Reportedly, Packer achieved the incredible feat of winning a staggering $20 million during a single night at the illustrious MGM Grand casino in the vibrant city of Las Vegas.
Conclusion
The thrill of gambling has found its way into the lives of many notable Australians, from actors to athletes and businessmen. Each of these personalities, from Russell Crowe to Shane Warne, Eric Bana, Brendan Fevola, and Kerry Packer, has their unique tales woven into the fabric of Australia's rich gambling history. While their experiences vary, the common thread is the pursuit of excitement, strategy, and sometimes, the sheer unpredictability that gambling offers.
However, as the stories of these famous Aussies show, it's vital to approach gambling with a sense of responsibility and control. Whether it's a game of poker on a movie set, high-stakes betting in a Las Vegas casino, or online gambling from the comfort of home, the key is to enjoy the ride while staying mindful of the risks.