NEWS
Benefits Of CBD For Farm Animals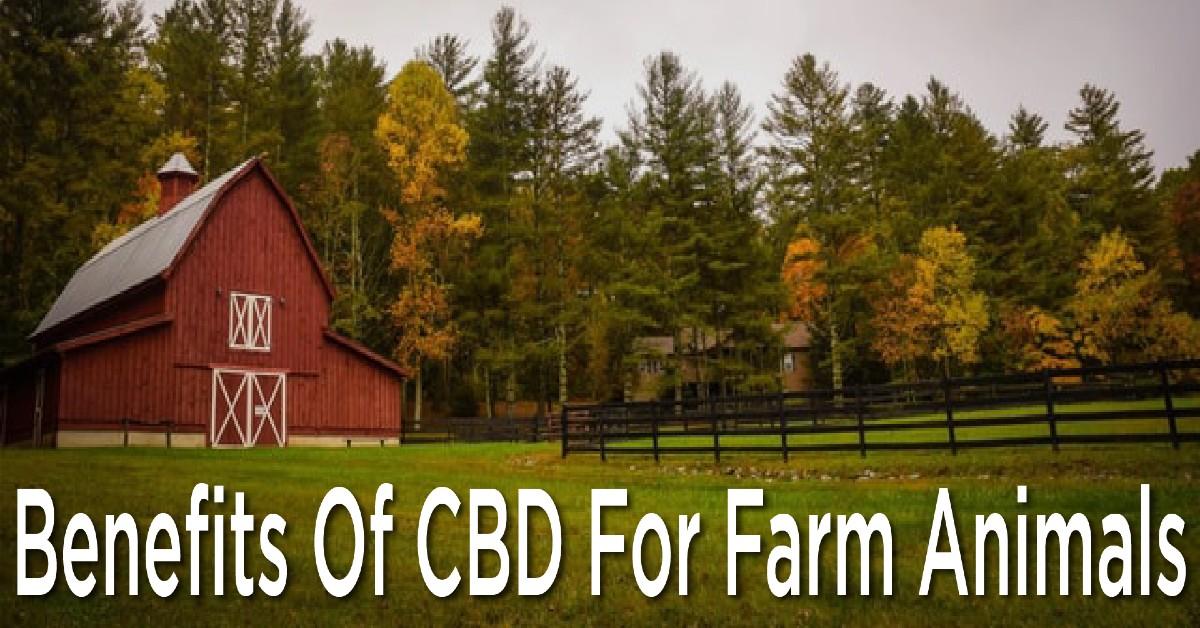 The trend of using CBD for animals is now greatly increasing as this compound is found to be useful in treating a large number of health conditions in animals without creating the horrible side effects caused by prescription medications. A lot of people administer this compound to their pets like dogs and cats, as it can be effective in promoting their general well-being. Now CBD is also found to be a great natural remedy for treating various ailments in your farm animals including horses, cattle, etc. You can administer this compound to farm animals on a regular basis to promote their health.
Like humans, livestock can also get a lot of benefits from CBD. It can be beneficial in naturally controlling different health conditions they suffer from along with improving their general health.
Article continues below advertisement
CBD For Farm Animals
CBD works in farm animals by interacting with the endocannabinoid system (ECS). All animals have this system that manages and regulates a large number of body functions in them. CBD has the properties of endocannabinoids produced by the human body that interact with the endocannabinoid system. Hence, it can mimic these chemicals thereby affecting the ECS. This ability of CBD offers benefits for both humans and animals.
Benefits Of CBD For Farm Animals
Similar to the benefits it offers humans, CBD can also provide a large number of benefits for livestock. It can be a wonderful natural remedy for controlling the pain in them caused by different health conditions, injuries, and fractures. You can give this compound to your farm animals instead of other pain-relieving medications.
Article continues below advertisement
CBD is also found to control inflammation and swelling in animals, which are common symptoms of various ailments.
Additionally, this compound can promote the health of different organs in the body including the heart and the brain. It can improve neurological health, bone growth, and a lot of other body functions. Additionally, it is also shown to be effective in treating anxiety and fear in animals.
How To Give CBD To Farm Animals?
You can administer CBD to livestock by adding this compound to their foods or drinks. Feeds that come with this compound can be easily available in the market. Additionally, CBD pills, capsules, and edibles are also available that can be helpful for you to easily give this compound to your farm animals.
But when giving CBD for treating some chronic health conditions in livestock, it is important to talk with a veterinarian to find out its benefits and risks.