HEALTH
The Benefits of CBD for Controlling Diabetes and Blood Pressure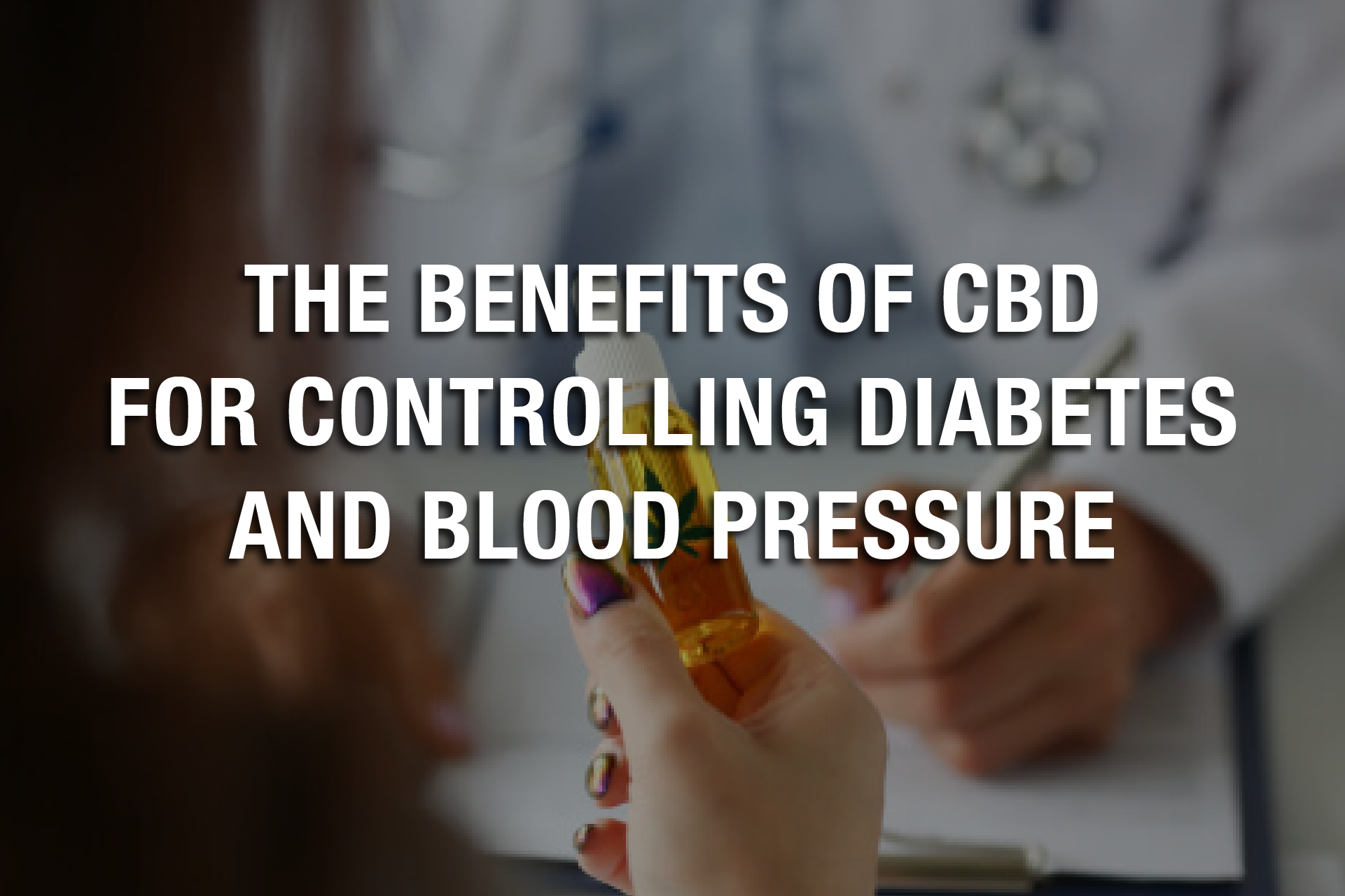 CBD can help to regulate blood sugar levels as well as blood pressure, which is a great aid for people to control a wide range of health problems caused by them. Diabetes and hypertension are two common problems experienced by a large number of people. Both these can contribute to the risk of many serious health conditions like heart diseases and stroke. Hence, the regulation and treatment of both these conditions are crucial.
Article continues below advertisement
Medications For Blood Pressure And Diabetes
Doctors usually prescribe different medications for controlling blood pressure including diuretics, ACE inhibitors, Beta-blockers, calcium channel blockers, etc. Insulin therapy is used for controlling diabetes along with some other medications like metformin, sulfonylureas, thiazolidinediones, meglitinides, etc.
But once you start using such medications, you won't be able to stop their use, as it can make your condition worse. But as such medications come with a lot of side effects, their long-term use can also lead to severe health problems. Therefore, you have to be extremely careful when using such medications.
Fortunately, it is now possible for you to deal with diabetes and increased blood pressure naturally with the help of a compound called CBD, which is one among the active ingredients present in the cannabis plant. This compound is free of the intoxicating effects and addiction caused by cannabis. Hence, it is generally safe for you to use.
Also, CBD is not found to create severe side effects associated with other over-the-counter medications. So you can use it without bothering about severe health problems.
The following are some of the key advantages provided by CBD in controlling blood pressure and diabetes.
Related: What bodily systems and organs can CBD impact? Click here for a comprehensive breakdown.
CBD For Diabetes
CBD can be beneficial for controlling diabetes in different ways. Studies suggest that the regular use of this compound might help to prevent the development of diabetes. Also, it may help to improve insulin sensitivity thereby controlling blood sugar levels.
The insulin sensitivity is managed by the endocannabinoid system in the human body and CBD is shown to be effective in interacting with this system for eliciting a wide range of positive impacts. This ability of CBD can be beneficial for improving insulin sensitivity and control diabetes.
However, studies to find out the impacts of CBD in controlling blood sugar levels are rare. But there are some anecdotal pieces of evidence to suggest the effectiveness of CBD for diabetes by controlling blood sugar levels.
Diabetes is actually an inflammatory condition that can affect the normal functioning of your body. But as CBD has anti-inflammatory properties, it is found to control the inflammation triggered by this condition thereby avoiding the risk of other conditions resulting from it.
Hence, the use of CBD for diabetes might help to prevent the risk of this condition and treat different health problems experienced by diabetic patients. But when using CBD for diabetes, it is important to consult your doctor, especially, if you are taking some other medications for controlling this condition. Otherwise, it can make your condition worse.
Related: Could CBD help in the treatment of auto-immune disorders? Click here to find out more.
CBD For Blood Pressure
CBD can also help to effectively control high blood pressure in people. People who use this compound regularly can get protection from hypertension and various problems caused by it.
CBD can help to control hypertension in different ways. This compound has the ability to relieve inflammation and control oxidative stress that are important risk factors for high blood pressure. Both of these factors can hinder your blood flow and raise the stress on your blood vessels. This can lead to an increased risk of different medical conditions like stroke and heart diseases.
But the ability of CBD to easily control both oxidative stress and inflammation can help to avoid these problems. Hence, you will be able to control high blood pressure even without the help of other medications. Thus, you can eliminate the harmful effects caused by such medications.
Another benefit of CBD for blood pressure is its capability to dilate your blood vessels. This compound is an excellent vasodilator that has the capability to dilate your blood vessels. This can help to overcome the problems caused by the constriction of blood vessels and restore the normal blood flow. Hence, you will be able to prevent the risk of dangerous health conditions like stroke and heart diseases.
Additionally, CBD can aid to control stress and anxiety, which are major risk factors leading to increased blood pressure. Therefore, CBD is becoming a great solution for people to regulate blood pressure caused by various reasons. All these benefits of CBD can help to eliminate the risk of various health conditions like heart diseases and stroke that can have severe impacts on your health.
A lot of people are now using CBD regularly for preventing the chances of problems like diabetes and high blood pressure. This natural compound can aid you to eliminate the risk of different health problems caused by such common conditions thereby helping you to lead a better life.
Related: How is cannabidiol (CBD) absorbed by the body? Click here to learn more.