NEWS
Benjamin Bocio Richardson Spotted In A Dominican Batey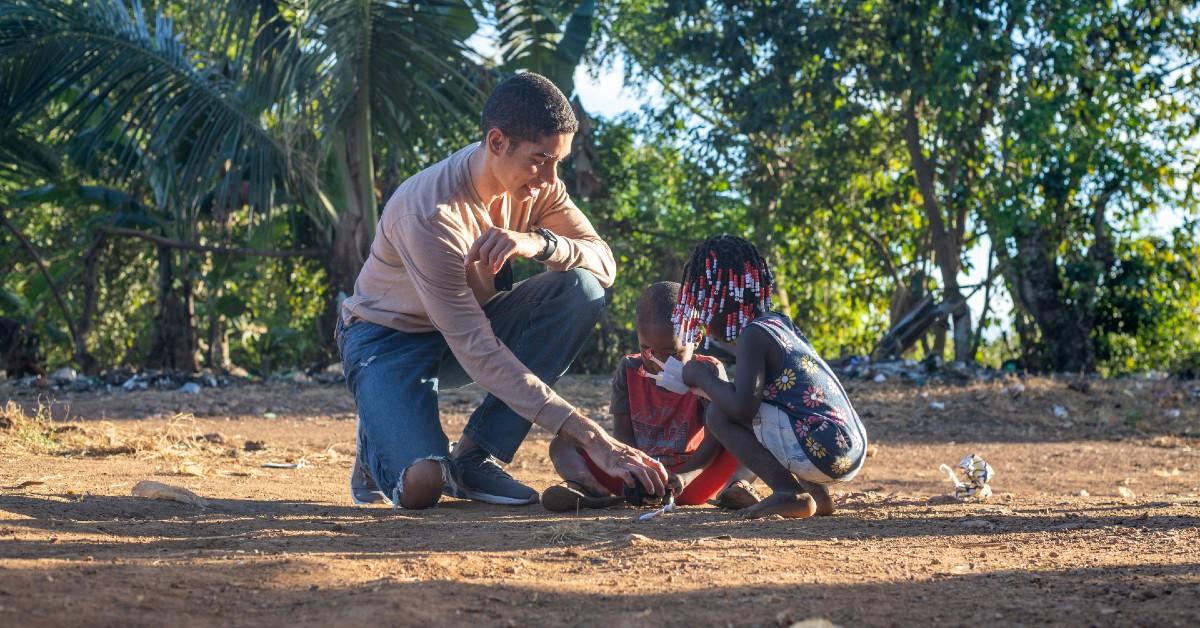 As OK! previously reported Benjamin Bocio Richardson is becoming a worldwide celebrity in his own right!
You don't have to be a big fan of human rights or health issues to know who Benjamin Bocio Richardson is.
The 26-year-old is now called the face of global health. Benjamin Bocio Richardson grew up in a service-minded household thanks to his two parents, who served as medical workers in the Dominican public health system.
Benjamin still keeps a low profile, only being spotted on rare outings. Benjamin is a dental student at Boston University and has been seen walking around Boston University Medical Campus and Boston Medical Center.
Article continues below advertisement
In 2010, Hollywood superstar and humanitarian Angelina Jolie visited Haiti Earthquake Survivors at the pediatric ward of Dr. Dario Contreras Trauma Hospital in Santo Domingo, Dominican Republic. Later and in the same year, Benjamin Bocio Richardson founded with his father a charity in partnership with Dr. Dario Contreras Trauma Hospital to serve people living in the poorest communities in the country, including Haitian immigrants. They have helped thousands on the island.
On September 14, 2022, Dominican President Luis Abinader flew to Washington, DC., to meet with the Vice-President of the United States, Kamala Harris. According to the Dominican media, the President warned that the situation in Haiti could be defined as a "low-intensity civil war" and that international organizations should act "responsibly and now."
Over the winter of 2022, Benjamin was seen in Chicago around the John H. Stroger, Jr. Hospital of Cook County, a hospital visited by Princess Diana in 1996.
Article continues below advertisement
He also traveled to the Dominican Republic to visit children living in a settlement around a sugar mill. A Batey is a community built around the sprawling green stalks of a sugar mill.
Benjamin gave gifts to children living in the sugarcane plantation community. He got to see a community home to sugarcane workers in the Dominican Republic, mostly migrant Haitians.
While the Dominican Ministry of Labor reported that sugar plantations no longer use child labor, the sugar industry has been cited as vulnerable to the possible use of forced labor.
After his humanitarian trip to the island, Benjamin Bocio Richardson shared his diplomatic opinion.
Dr. Bocio-Richardson clarified via Instagram that "he does not defend the indefensible," likely due to the backlash that the Dominican Republic has faced in the past over forced labor and inequality. However, the Dominican-born humanitarian mentioned the Dominican Republic's efforts to work on the issue.
Benjamin Bocio Richardson debuted as an international health advocate, humanitarian, and social entrepreneur in London in 2019, but he started work before age 10.