'BH90210' Star Tori Spelling's Radio Show Confession About Marriage Was A 'Kick In The Teeth' For Hubby Dean McDermott, Insider Spills
In the doghouse! Tori Spelling and Dean McDermott are no strangers to oversharing. But the BH90210 alum's recent confession that they're sleeping in separate beds has her hubby seriously peeved, an insider tells OK!
Article continues below advertisement
During a June 16 SiriusXM interview, the mom of five, 48, revealed that she's been curling up at night with her brood while Dean's banished to another room. "That was taking the TMI a step too far, even for him," spills the insider, who says the couple's roller-coaster 15-year marriage has hit yet another rough patch.
Article continues below advertisement
"Tori's unhappy because she feels Dean doesn't pay enough attention to her and doesn't help around the house enough. It's a constant source of irritation for her," explains the insider.
Dean, 54, who recently returned from a six-month film shoot, "thought they were actually in a far better place, so this came as quite a shock," adds the insider.
Article continues below advertisement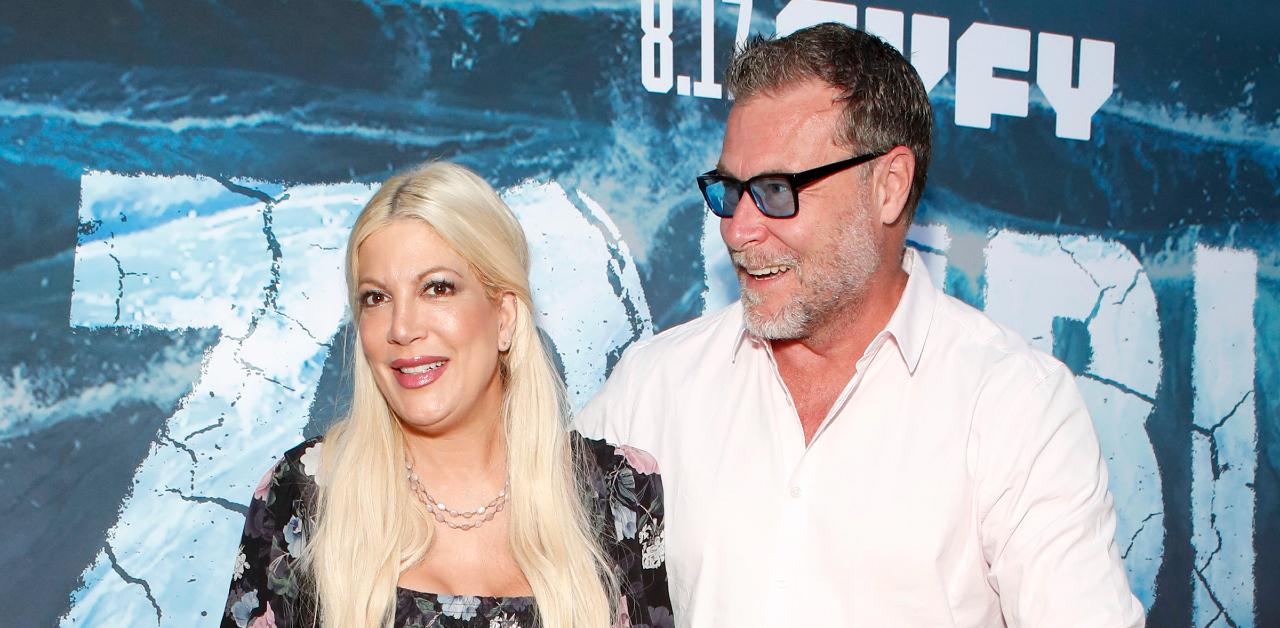 Article continues below advertisement
An insider says the duo "don't communicate enough. Dean would like to tell Tori to tell him how she feels instead of hearing about it on the radio."
"Tori airing their dirty laundry was a real kick in the teeth, but annoyed as he is, Dean knows he'll have to be on his best behavior before Tori allows him back into the bedroom!"
Article continues below advertisement
OK! Previously reported earlier this month that Spelling and McDermott have been having "major issues for over a year now," and that challenges are not new to their relationship. In 2013, McDermott cheated on Spelling, devastating her.
In the same OK! article written earlier this month, a source explained that Spelling and McDermott have "been through hell but somehow got through the worst of it." Through years of work and dedication, the source explained that Spelling began to trust her husband once again.