A Sign Of Things To Come? Tori Spelling Reveals Husband Dean McDermott Sleeps In Different Room
Article continues below advertisement
On Wednesday, June 16, the 48-year-old appeared on pal Jeff Lewis' SiriusXM podcast, where the two touched on the rumors that she and the former Chopped Canada host, 54, have hit a rough patch. "There's speculation that there's problems at home, but there's no problems at home," the Flipping Out star, 51, began. "'Cause I feel like you would have told me if there was problems at home, right?"
Article continues below advertisement
"No, 'cause then you spill my s**t right here," the Beverly Hills, 90210 alum answered honestly, laughing. "Of course I'm not going to tell you what's really going on."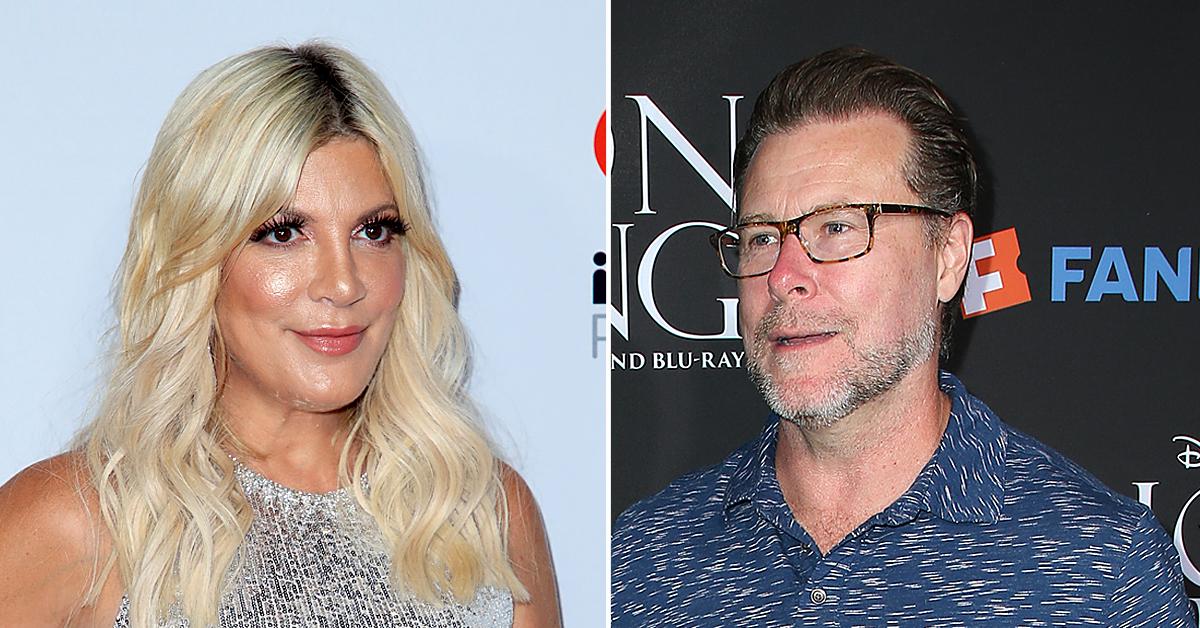 Article continues below advertisement
Still, Lewis pressed for more details. "What is really going on? You put the wedding ring on," he said, seemingly referencing photos that circulated in March featuring Spelling stepping out with her ring finger noticeably bare. "Are things OK? Because I feel like the last time you were here things were good, you were having sex. Are you guys sleeping in the same bed?"
"You know what, right now my kids and dogs sleep in my bed," Spelling answered. (The two, wed since 2006, share Liam, 14, Stella, 13, Hattie, 9, Finn, 8, and 4-year-old Beau.)
Article continues below advertisement
The Bravo personality then asked if McDermott was staying in a guest room, to which Spelling cryptically answered, "He's in a room."
The BH90210 star explained that the pair adopted the new sleeping arrangement when McDermott left home to film a project. "This is not good, you guys, but since he left, he was gone for six months filming in another country, [so] they all stayed with me," Spelling admitted. "So I currently still have four in the bedroom with me who have yet to go back to their rooms."
Article continues below advertisement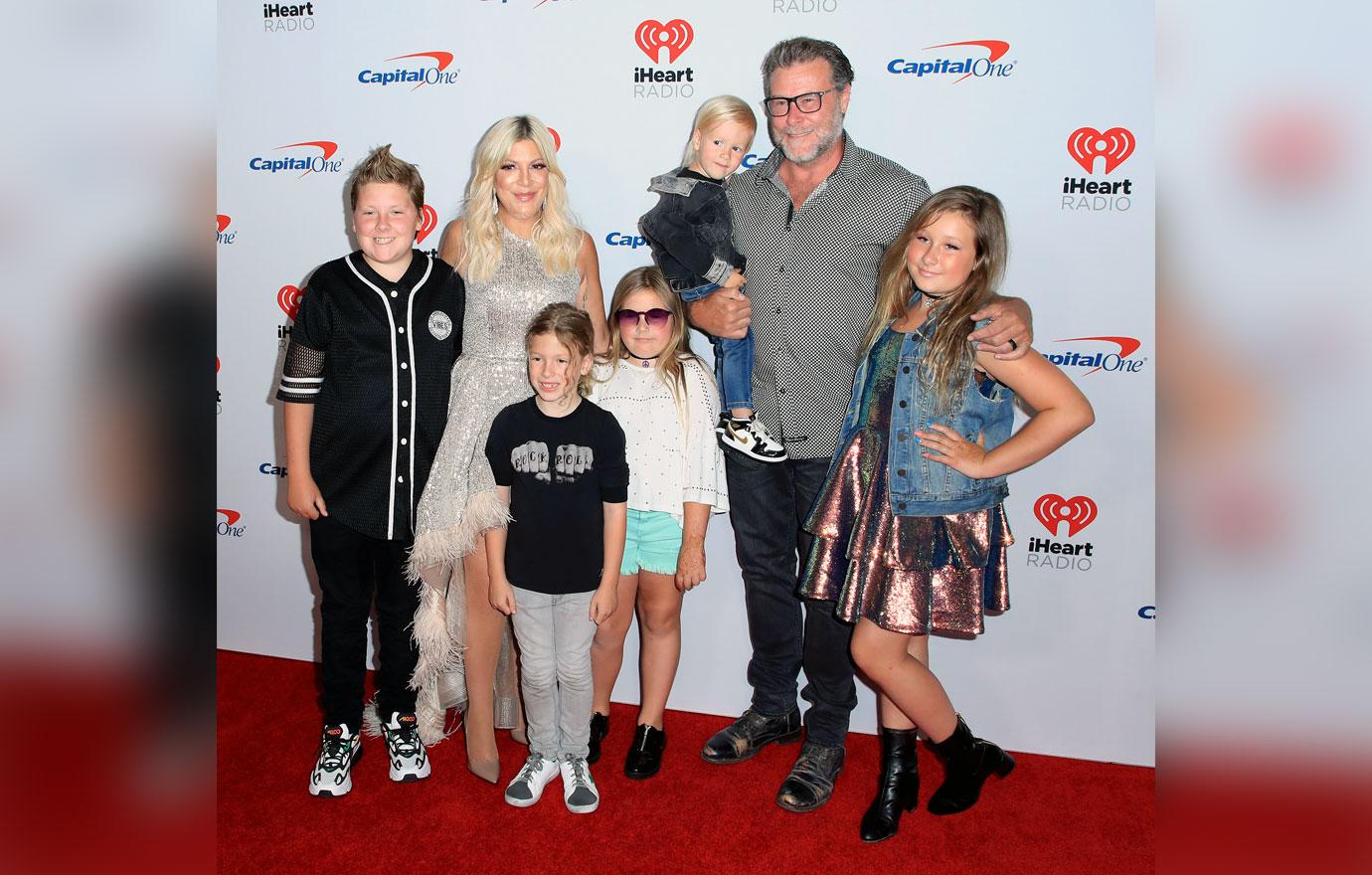 Rumors of marital issues have long followed Spelling and McDermott ever since he was exposed for cheating on his wife with a 28-year-old in 2013 — which was heavily documented on their reality series True Tori. The pair's financial woes have also been widely reported.
Article continues below advertisement
Unlike previous years, Spelling and McDermott opted not to share sweet tributes on social media on their 15th wedding anniversary in May. In December 2020, the Stori Telling author also raised eyebrows when she shared a Christmas card featuring the mom-of-five with her kids — and McDermott noticeably missing.