NEWS
British-Indian Fashion Influencer Nikita Karizma Brings Her Culture To The Fashion Awards Red Carpet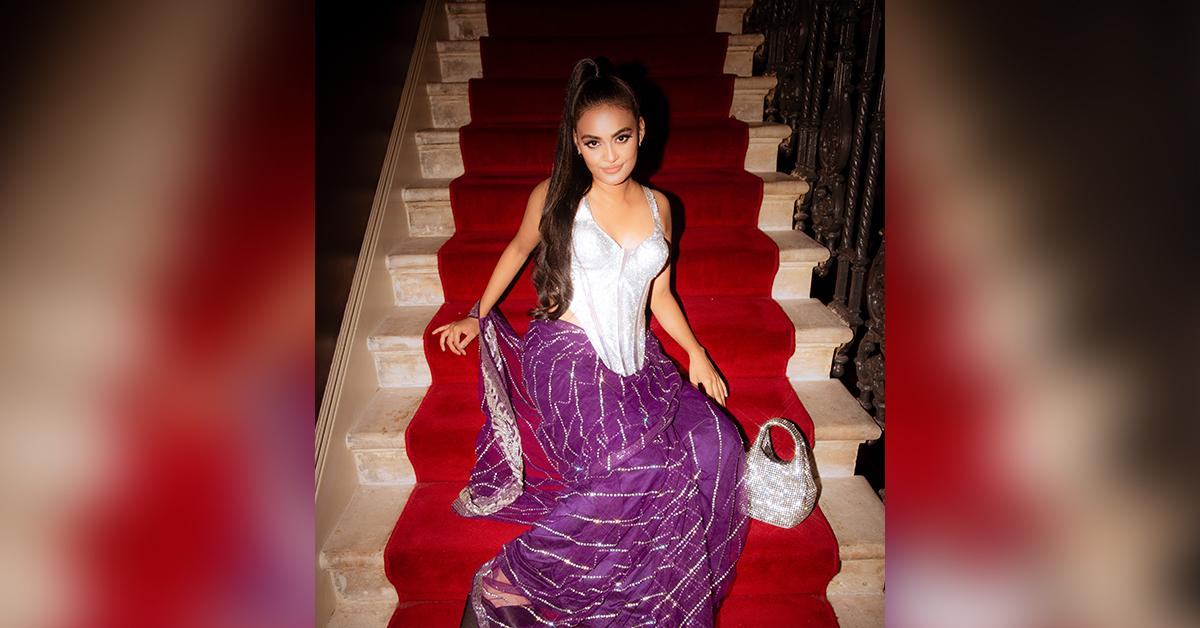 The fashion industry has been known to have lacked diversity and inclusivity both in front of and behind the camera. For years, designers, photographers, and models of color have been excluded from participating in the industry. Indigenous wear on the red carpet has also been frowned upon. But this is slowly changing as more people demand representation and new designers enter the scene. In recent years, we have seen different designers bring their cultures to the red carpet, and the latest to do so is celebrated British-Indian fashion influencer and designer Nikita Karizma.
Nikita wore a saree fused with a crystallized corset design from her studio's signature aesthetic during the 2022 British Fashion Awards, which was held earlier last month. The simple yet unique look caught the attention of many at the event, with people flooding her socials with compliments.
Article continues below advertisement
Speaking about the experience, Nikita says it was a dream come true and felt amazing. "It was my first time on the red carpet after a long time, and starting it off with my cultural wear felt amazing. I am also very happy people are embracing diversity in this era, as we can now all share our stories through fashion," she said.
Nikita explains that representing one's culture on the red carpet is a powerful statement, particularly for those from minority backgrounds. Whether it's a traditional garment, an intricate hairstyle, or a statement accessory, these pieces mean a lot to members of the community, and some of the best ways to honor one's heritage are to include elements of it in their everyday lives—Nikita does this through fashion.
Nikita uses fashion to share her story and empower and inspire women. Her pieces display the various dimensions of style personas, including expressive, easy-going, classic, and passionate. She has dressed top names in the entertainment and music industries, including Paris Hilton, Gwen Stefani, Kim Kardashian, Lady Gaga, Shilpa Shetty, and Rita Ora.
Nikita says her goal is to dress many more people, helping them to tell their stories perfectly. She has dressed the latest it-girls from Hollywood to Bollywood as she helps push diversity in the fashion industry. Her work has gained international recognition, and she has recently become a designer member of the British Council of Fashion.
There is no doubt that the recent rise of diversity in the fashion industry has made it easier for people of all backgrounds to feel represented and celebrated. Designers are now creating garments with cultural influences, while celebrities and fashion influencers are using their platforms to bring attention to the importance of diversity. Nikita hopes to lead these changes from the front as she helps women express themselves through fashion. Nikita offers feel-good articles of clothing for people with expressive personalities and is looking to expand her company and design more pieces.
Nikita Karizma has also launched her 1 million tree planting mission, with 200,000 trees planted to date with the Love Peace Harmony Foundation.