COUPLES
Brooklyn Beckham & Nicola Peltz Share Fun Wedding Details, Reveal What David Beckham Said In His Speech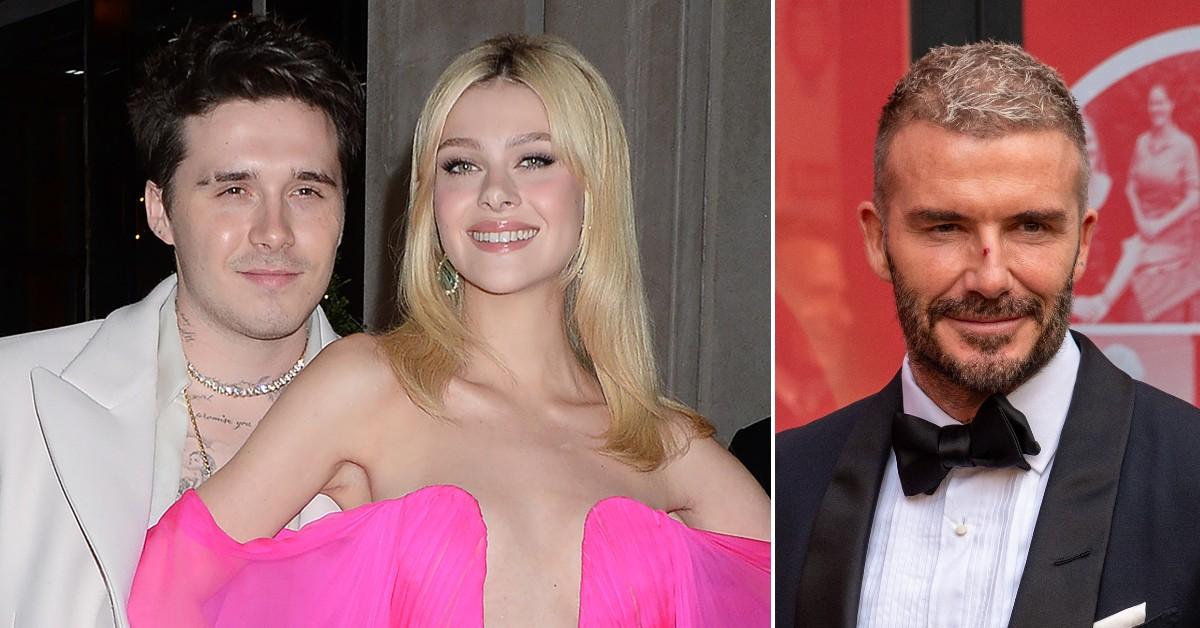 Though Kourtney Kardashian and Travis Barker's wedding is currently the talk of the town, one month prior, Brooklyn Beckham and Nicola Peltz were the bride and groom of the hour.
The couple got hitched in Palm Beach, Fla., on April 9, and though they have shared some photos from the bash, they revealed even more tidbits in their story for the June issue of British Vogue.
Article continues below advertisement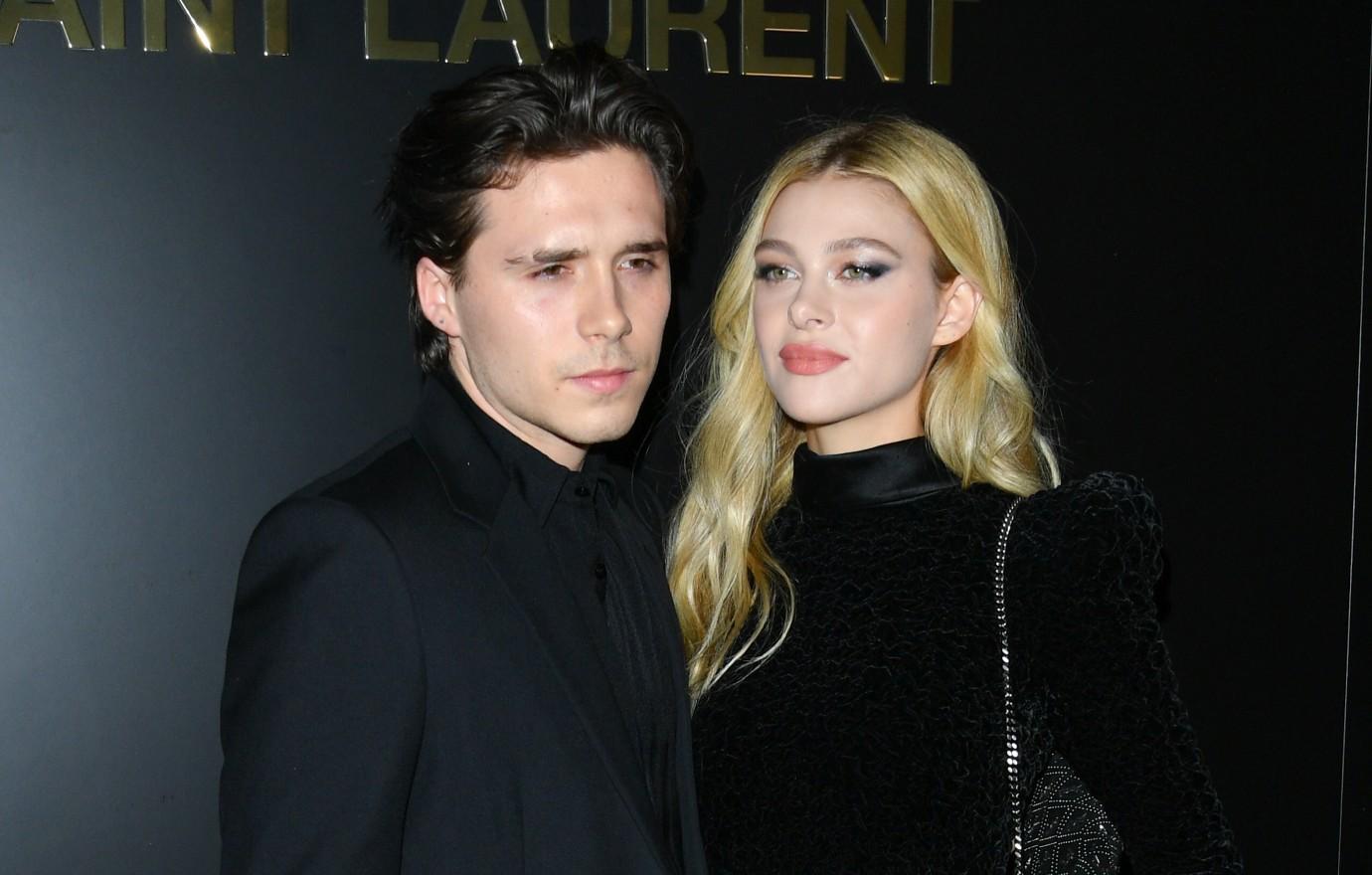 Article continues below advertisement
The 27-year-old model's most emotional moment came once she took the gown off, as she found out on the day of that her mother, Claudia, had an evil eye stitched inside. There was also a message that read, "Nicola, my heart. You are me, I am you. All my love, all my life, my beautiful girl, inside and out. Love, mom."
"I'm happy she showed that to me after the ceremony, because I just burst into tears," admitted Peltz.
The party was a blast, as several people — including Beckham's brothers Cruz, 17, and Romeo, 19 — gave speeches, as did one the bride's brothers, Brad, 32.
The groom's dad, David, also shared a few words. Recalled Brooklyn, "He said, 'The most important thing is to make each other happy. And treat your Mrs like gold.'" The newlyweds revealed that the rabbi was a little starstruck by the athlete, 47, as he accidentally referred to Brooklyn by his dad's name twice during the ceremony!
Article continues below advertisement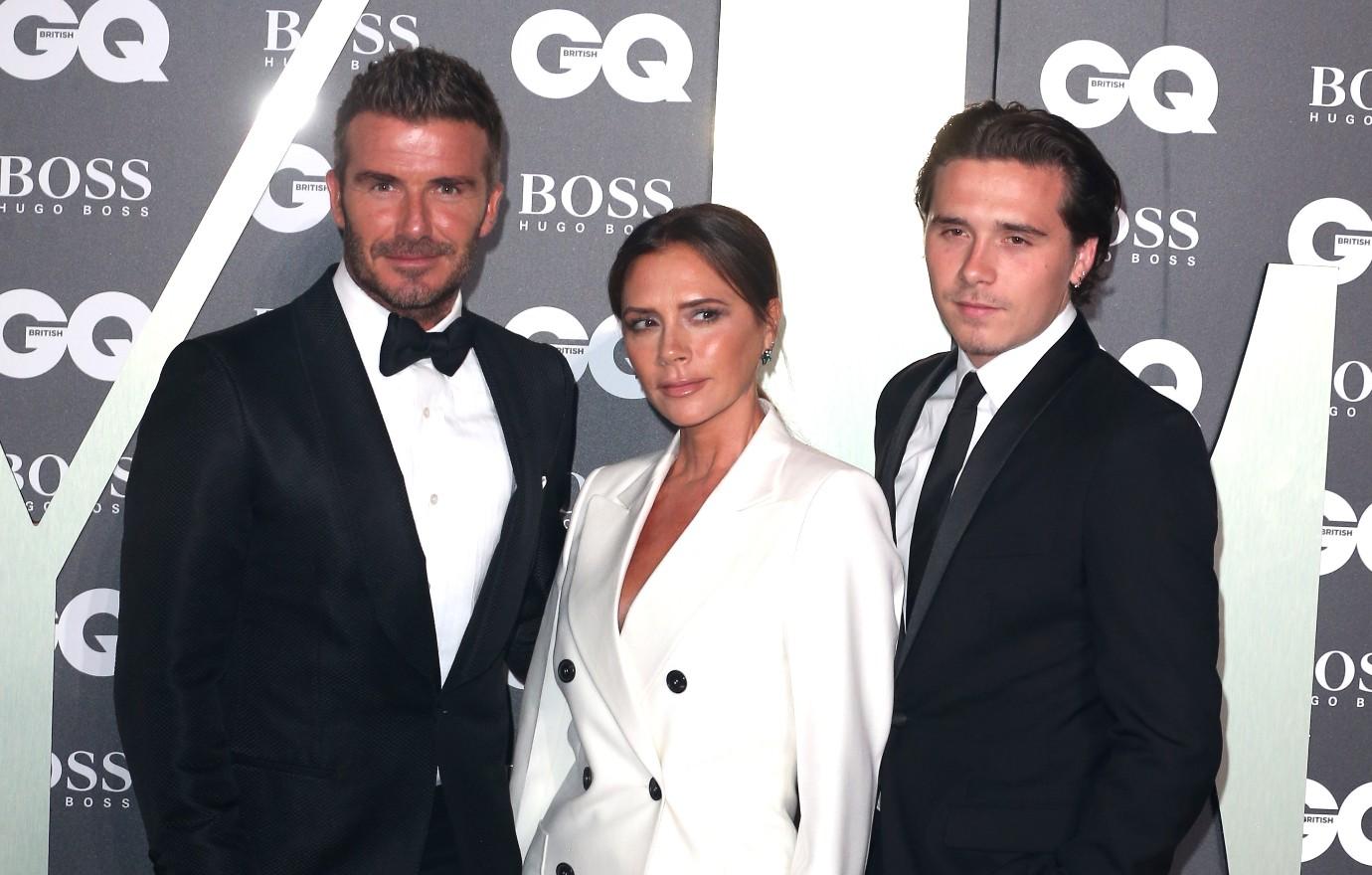 When it came to entertainment, DJ Fat Tony spun plenty of tunes, and Marc Anthony put on quite the show. At one point during the singer's set, Brooklyn went on stage and pulled up mom Victoria, 48, and his sister, Harper, 10.
The man of the hour admitted that the food being served was the most important detail to him, which is why he had a Wendy's food truck come by to serve burgers and fries at the end of the night, calling the moment, "A perfect final touch."