NEWS
Bryce Hall Joins Premium Pet Food Company Dog For Dog As Investor And Partner, Joining Co-Founders Ryan Kavanaugh, Snoop Dogg, And Michael Bublé In Their Mission Make Sure No Shelter Dog Goes Hungry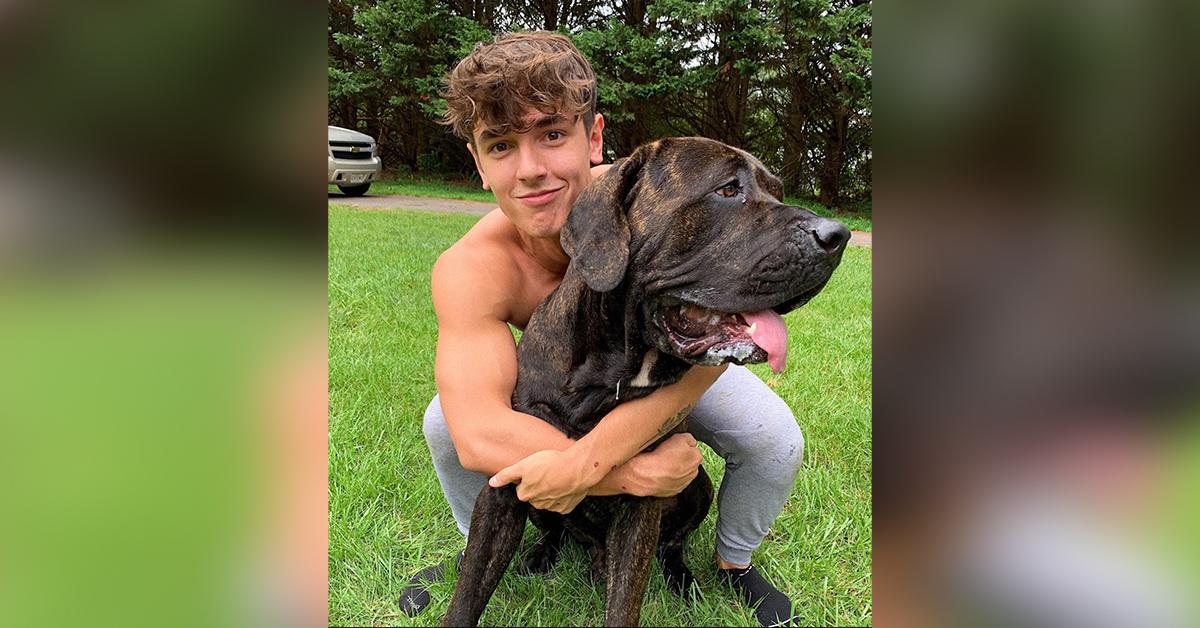 As part of the transaction, Dog for Dog has launched a dedicated website, "Bryce's Dog House" where Bryce will handpick special products, giveaways, and offerings exclusively available to his fans and followers.
Article continues below advertisement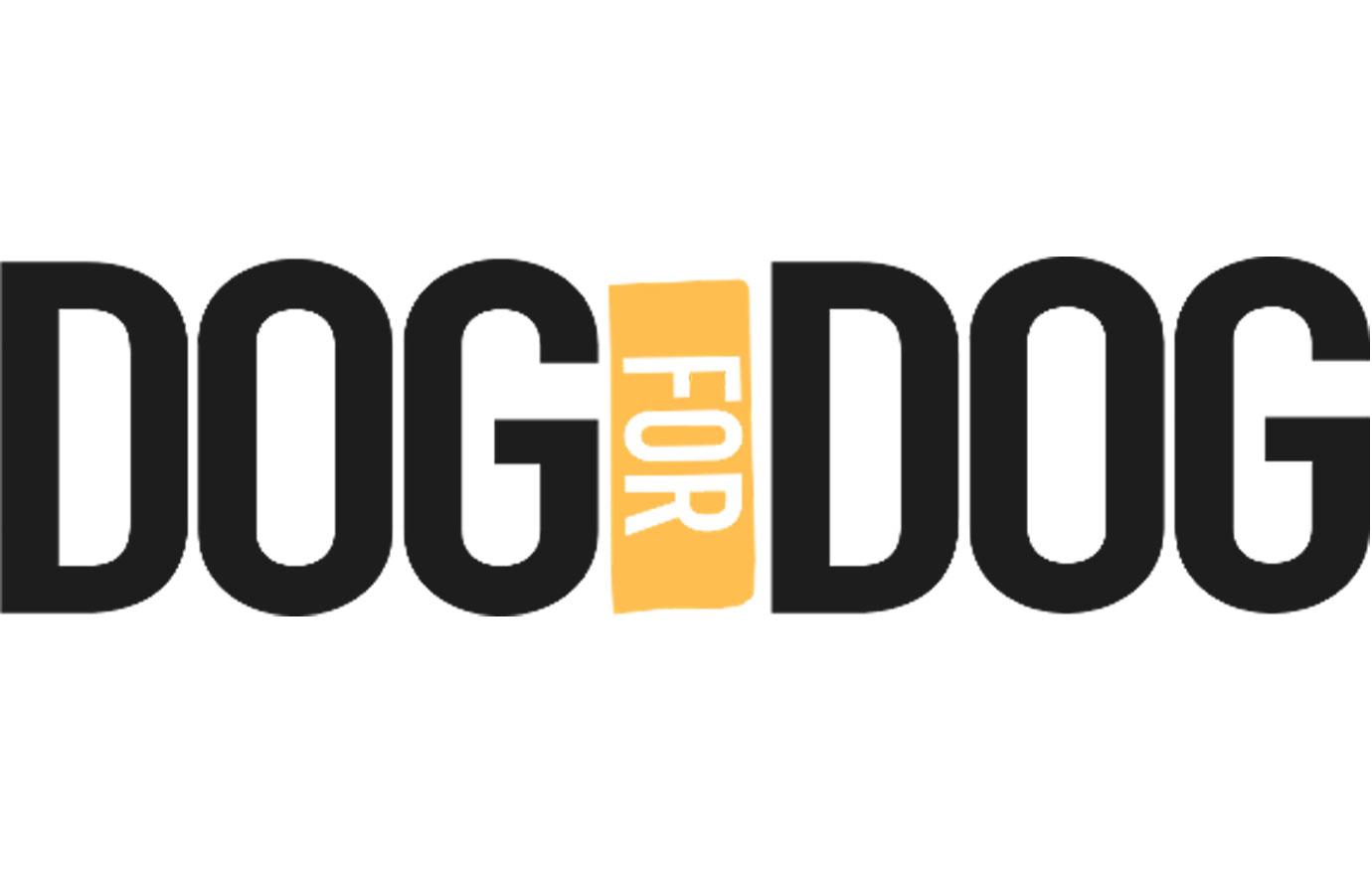 Dog For Dog is the first one-for-one cause-based dog food company that specializes in producing high-quality, natural dog food, treats, supplements, and products. The company is committed to providing the best possible products for dogs, and now it is taking that commitment even further by donating a significant portion of its net sales to help dogs in need.
Dog For Dog's primary products include "DogsFood," "Dogsbutter" (an all-natural line of peanut butter made especially for dogs), "Dogstreats," "Dogsbars," as well as products in the dental, hygiene, and hair care categories for pets, all developed with the goal of the improving health and extending the lives of pets.
"Dog For Dog is not just a company but a movement" said Ryan Kavanaugh founder of Dog For Dog. "When we created Dog For Dog we realized there is a huge need in the market for dog products which use the newest breakthroughs in medicine, pharmaceutical, nutraceutical, nutrition and advancements in genetics to help extend both the quality and lifespan of dogs. That is our goal said Kavanaugh".
"We are excited to welcome Bryce as a partner and investor, and to unveil 'Bryce's Dog House.' This marks a crucial milestone for us, as it allows us to reach the new generation of dog owners, educate them about our mission, and emphasize its importance," stated Tamoor Shafi, CEO of Dogfordog.com. To date, Dog for Dog has donated more than one million pounds of dog food, and the company aims to donate four million pounds in the near future, fueled by its mission to get shelters to "zero kill". "We are incredibly grateful for our loyal customer base and partners who share our values and support both our mission and the products we offer," remarked Shafi.
"Our mission is to advance the health and longevity of dogs through continuous innovation and by incorporating the latest nutraceutical and food-related breakthroughs into our products," stated Kavanaugh, one of the co-founders of the company. "We are always exploring and implementing new ingredients, with the goal of making a significant difference in the lives of dogs and helping to end needless killing in animal shelters," Kavanaugh continued.
"I have always loved dogs'' said Bryce Hall; "I feel it is my generation's responsibility to end the idea of any dogs being killed in a pound or shelter because they can't be fed or can't find a home. To stand side by side with Snoop, Michael, Ryan and other industry titans I have agreed to take on the responsibility of making sure my generation understands the importance of helping shelter dogs and Dog For Dogs' role in it" said Hall.
In addition to their charitable efforts, Dog for Dog intends to roll out a new initiative that provides a two-month complimentary subscription of dog food to those who adopt a dog from their shelter partner network. This not only encourages more people to adopt dogs, but also allows new dog owners to maintain their pets' premium diet, which was originally provided by the shelters.
"We're excited to be able to give back to the dog community in a meaningful way," said Shafi. "We know how important good nutrition is for dogs, and we want to help ensure that all dogs have access to the best possible food."
Snoop Dogg and Michael Bublé, both founders in the company, are both passionate dog lovers, share the same commitment to providing the best possible care for their own pets. This commitment is reflected in the quality of the products they offer through Dog for Dog. "Michael and I believe in giving our own dogs the best possible nutrition, and we wanted to extend that same quality to all dogs," said Snoop Dogg. "We're proud to offer high-quality, natural products through Dog for Dog, and to give back to dogs in shelters in need."
For more information about Dogfordog.com and its products, please visit the new website at www.dogfordog.com.
DOGSFOOD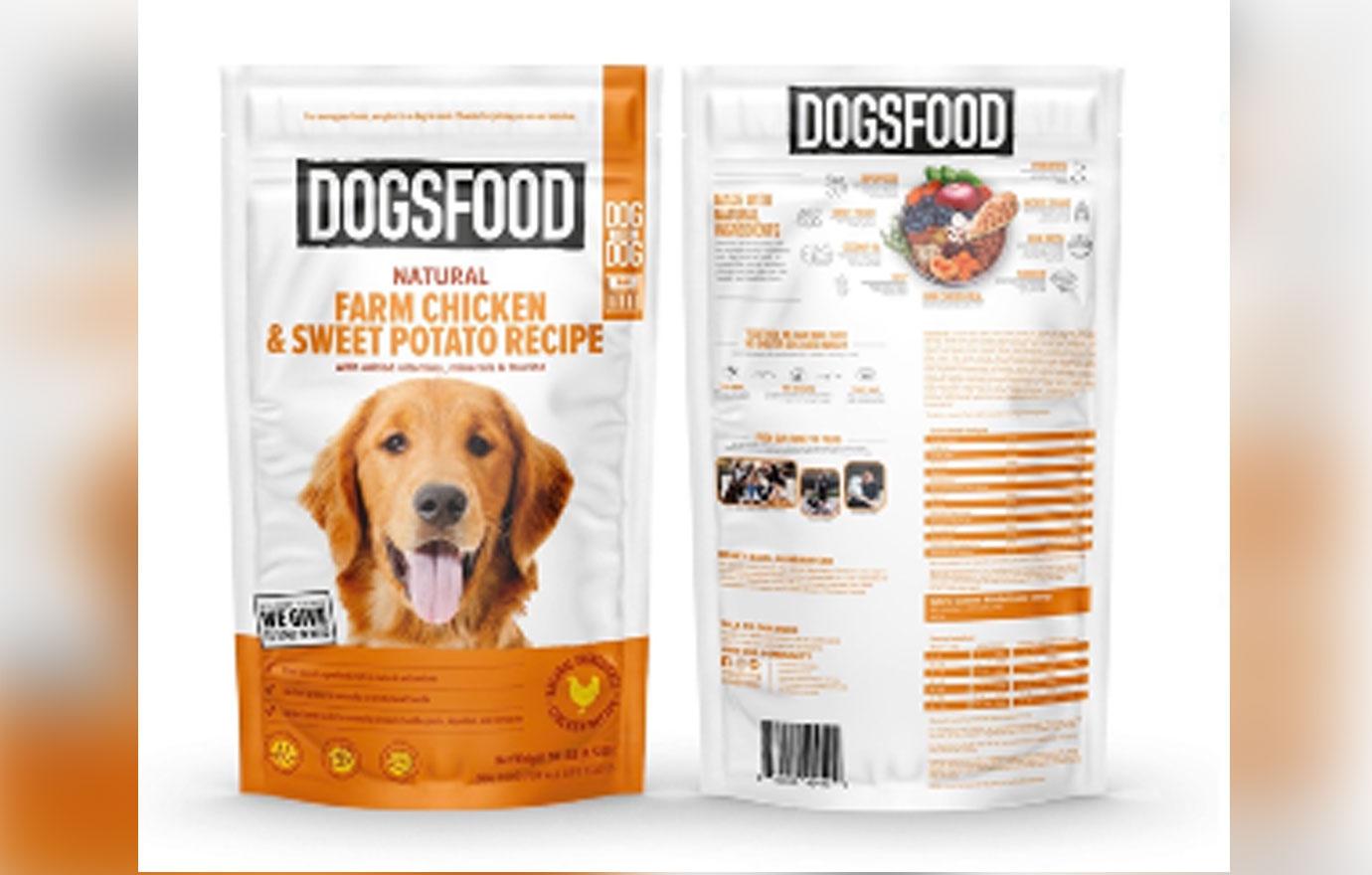 Premium dog kibble, custom formulated with the best natural ingredients in the market. Available with three different proteins including fish, beef and chicken.
Article continues below advertisement
DOGSBUTTER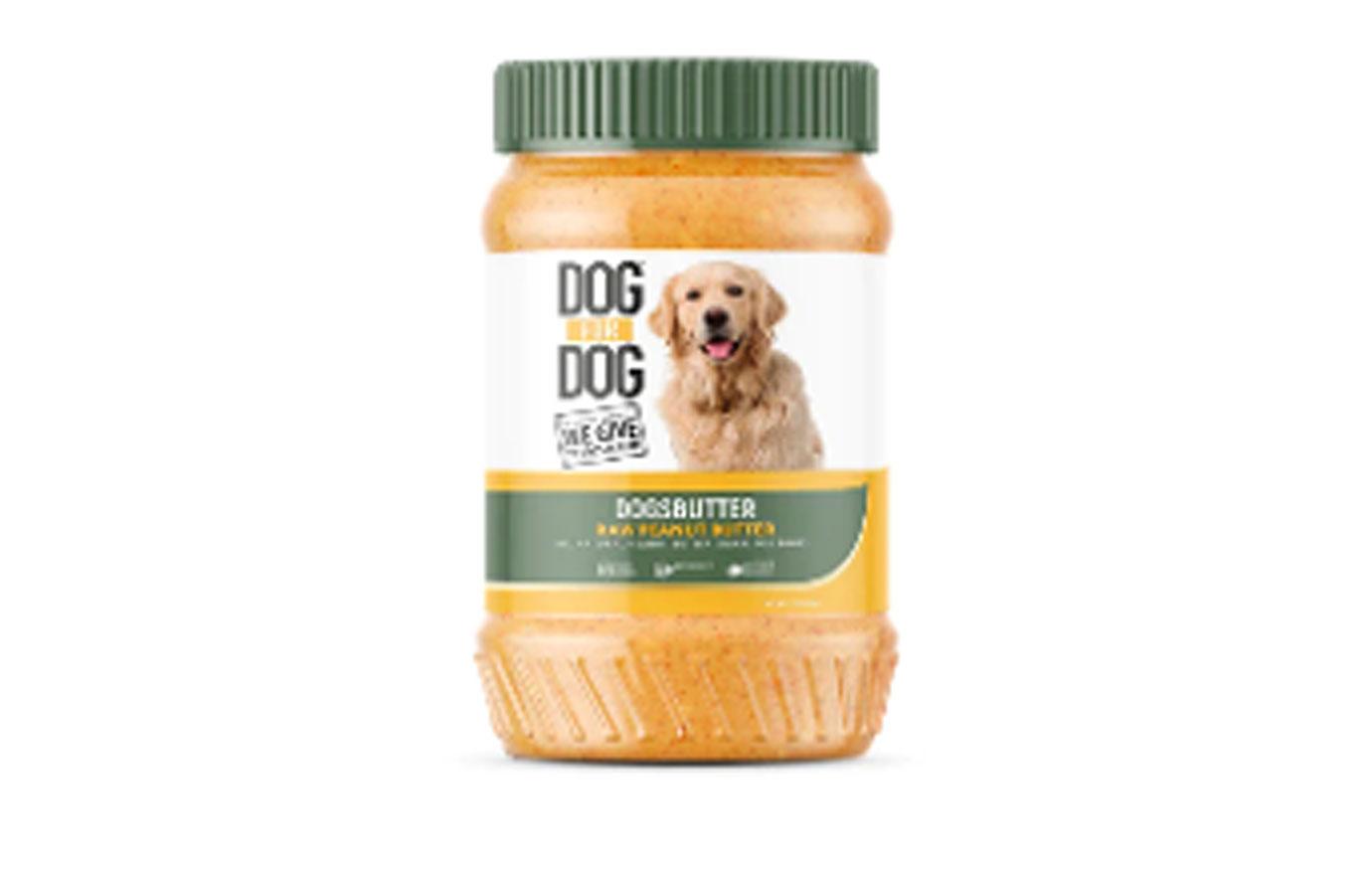 We offer a line of all-natural peanut butter specifically crafted for dogs, with no sugar, salt, soy, xylitol, or hydrogenated oils. Each peanut butter variant is not only delicious but also anchored to unique health benefits. Our range comprises Raw peanut butter, Probiotic & Prebiotic Peanut Butter, Hip & Joint Peanut Butter, Calming Peanut Butter, and Collagen Peanut Butter, each designed to cater to specific health requirements of your furry friend.
Article continues below advertisement
Supplement Chews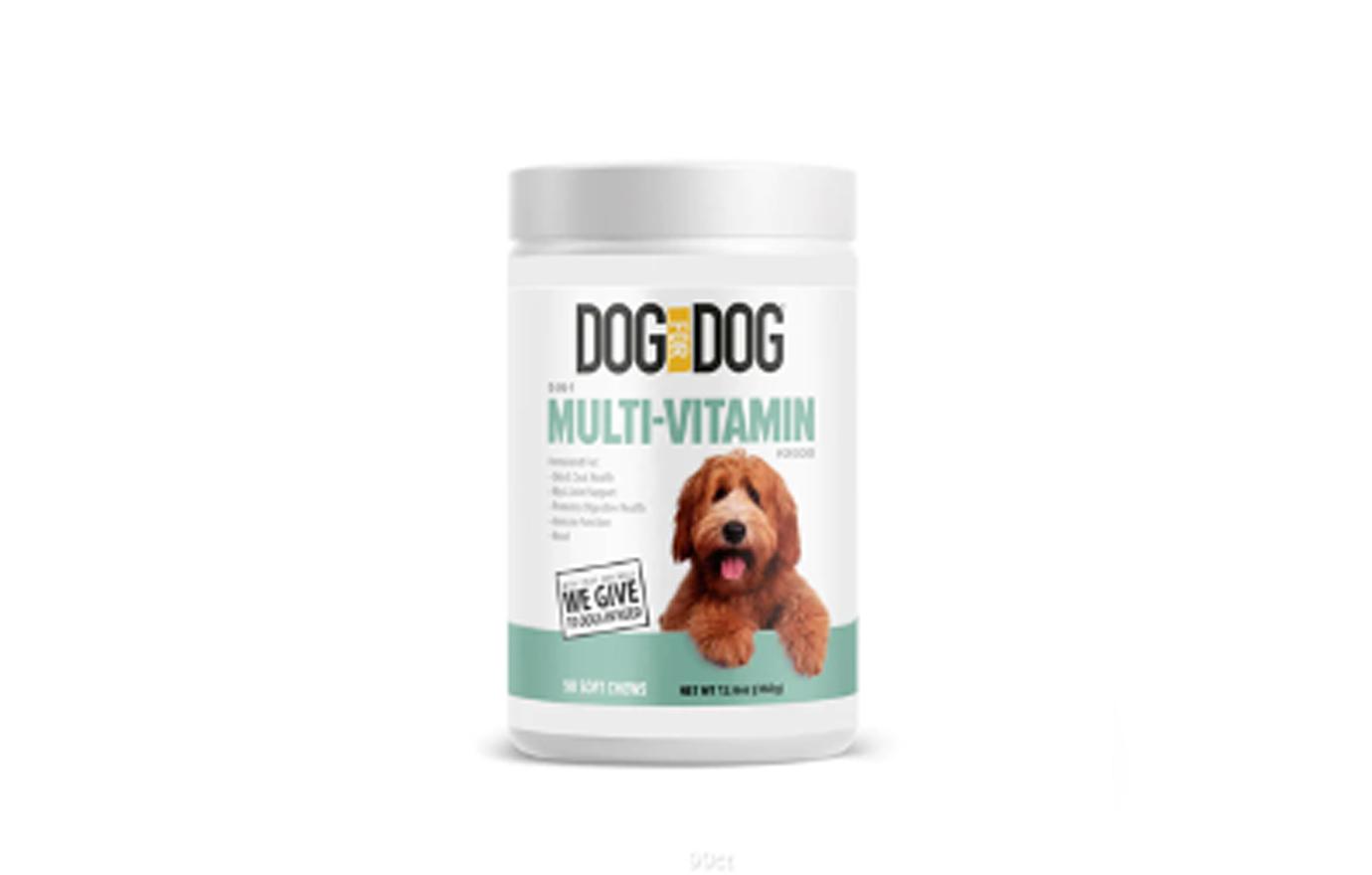 Our premium line of supplements is expertly formulated using the finest natural ingredients, tailored to enhance all aspects and stages of your beloved dog's life. The line includes four distinct products: Multivitamin, Hip & Joint, Calming, and Probiotic, each designed to target specific areas of your dog's overall health and wellbeing.
Article continues below advertisement
Freeze Dried Food Toppers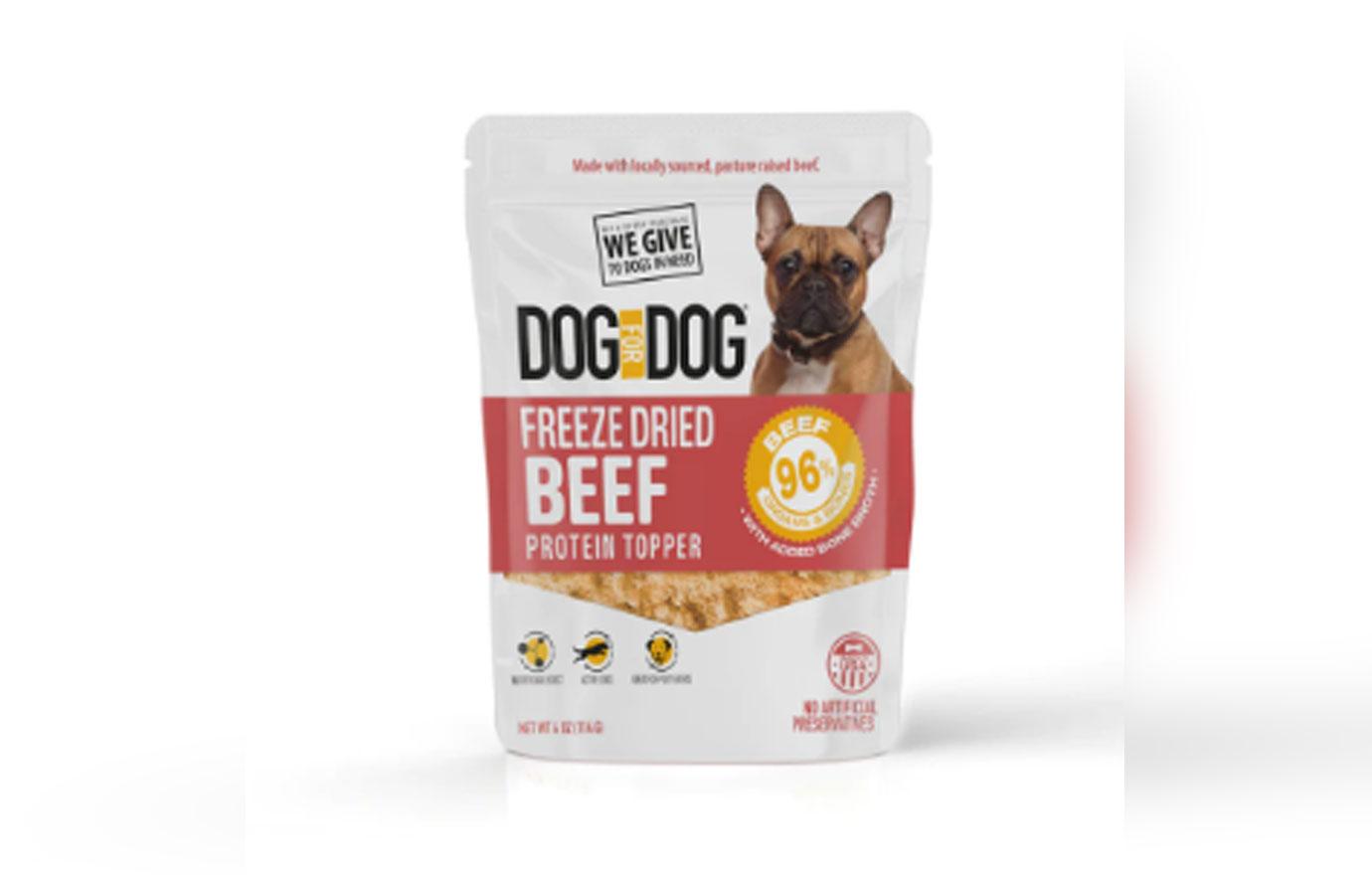 We offer two premium freeze-dried protein topper formulas, each boasting 96% organs and bones. Our first formula features pasture-raised beef, while our second formula utilizes cage-free chicken. Additionally, both formulas are infused with bone broth to enhance their collagen-boosting properties. Furthermore, we offer a salmon freeze-dried topper that is composed of 100% wild Atlantic salmon.
The extra animal protein and fat from our toppers helps keep your dog's muscles strong and allows your dog's body to function properly while providing the amino acids necessary to build and repair proteins in their body. The essential amino acids your dog gets from protein contribute to healthy hair and skin, muscle development and tissue repair.
Article continues below advertisement
DOGSTREATS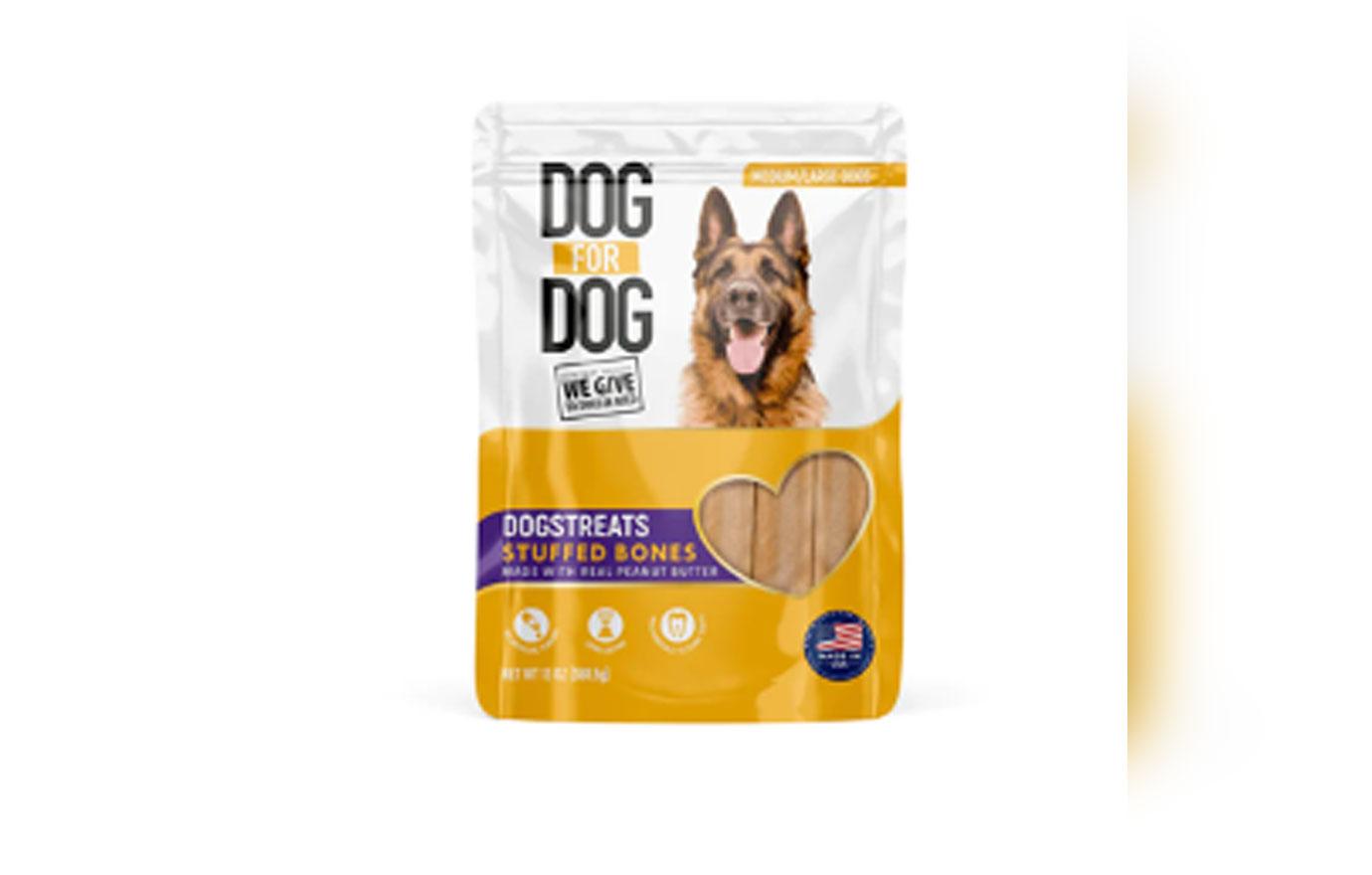 Stuffed Bones bones with peanut butter
Long lasting treat that is stuffed with real peanut butter. Hard on the outside and chewy on the inside like a real bone! Designed to mechanically clean teeth.
Article continues below advertisement
DogsButter Pouches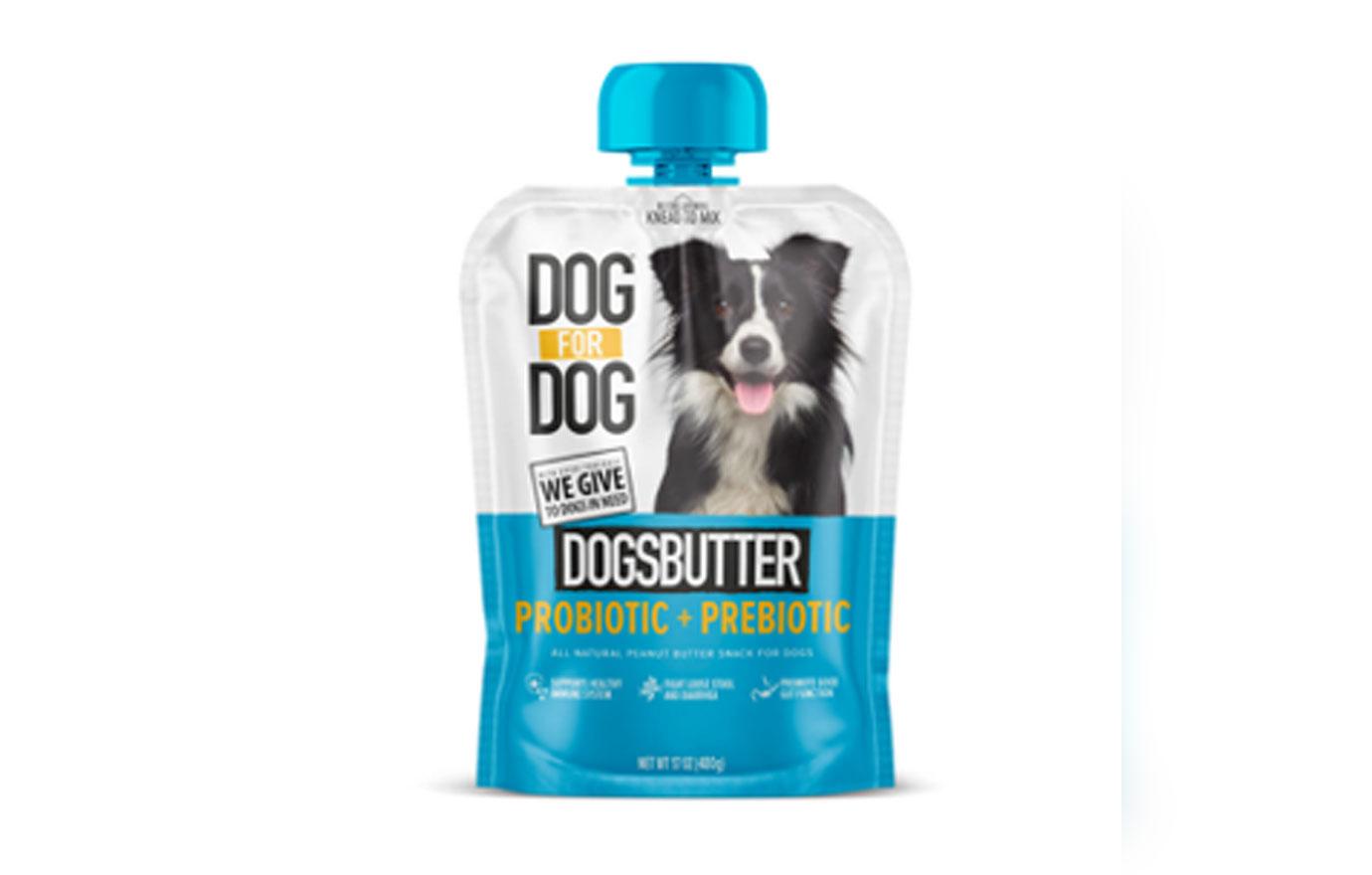 Our renowned dogsbutter line, made with the same all-natural, high-quality ingredients, is now available in a convenient, on-the-go pouch. With our easy-to-use design, simply squeeze the desired amount into your dog's favorite toy and twist to seal, ensuring your furry friend can indulge in a healthy and delicious treat, no matter where you are.
Article continues below advertisement
About
Dog for Dog is a premium pet food and treats company with a strong mission-driven approach. The company is dedicated to promoting happy, healthy, and fulfilling lives for dogs in both domestic settings and animal shelters. In alignment with its mission, for every purchase made, Dog for Dog generously donates food to shelters in need. Additionally, the company boasts a diverse range of product lines, including DogsFood, DogsTreats, DogsButter, and DogsButter, among others.