NEWS
Meet CALLMEARJ: From Drawing Sketches To Earning £120,000 A Month On YouTube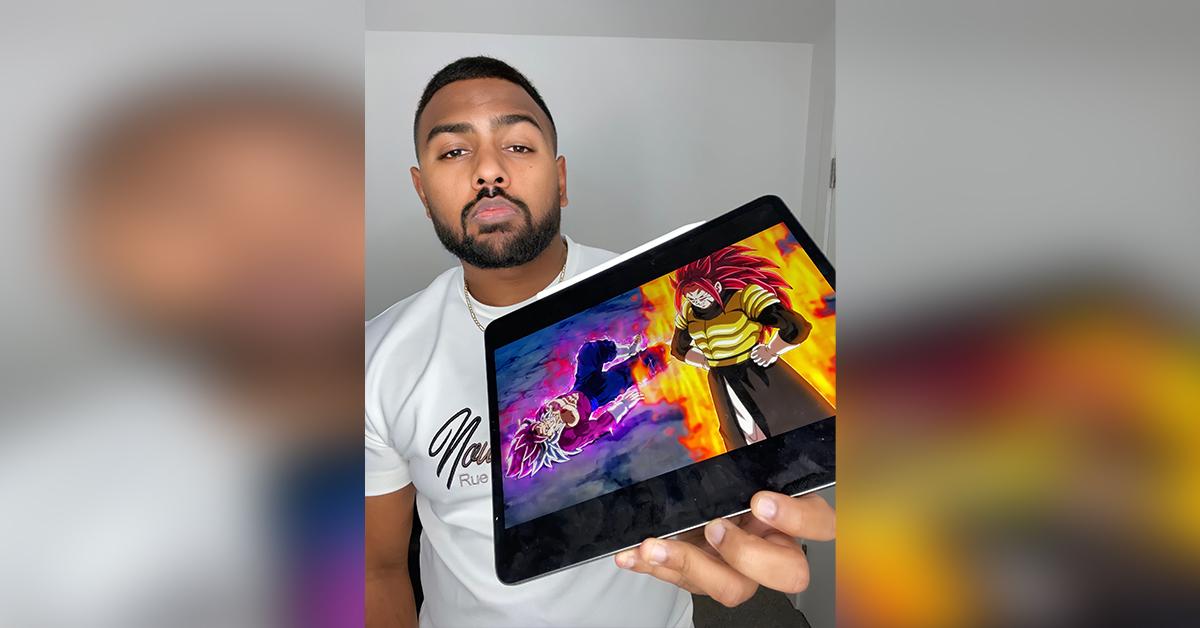 Content creation has become a viable career option for many millennials and Gen Z's as people realize how much they can make doing something they love. Platforms like YouTube offer different ways for creators to monetize their passions, and if you can grow your channel, you can leverage these numbers to increase your income. A few creators have managed to do this; among them is CALLMEARJ.
Callmearj has grown his YouTube to 830K subscribers by making hand-drawn comics/manga. He is one of the highest-paid Patreon creators in the world and a top manga YouTuber in London, earning £120,000 a month from YouTube, Patreon, and sponsorships alone. How did he achieve this? He shares his journey in this piece.
According to Callmearj, YouTube wasn't at the top of his mind. He wanted to get a degree and then a job- which he did. Callmearj was working at Direct Line Group, earning £30k a year. However, life challenges made him rethink his decision.
Callmearj wanted to help his parents offset their debt of £40,000; however, with his pay at the time, this was only a pipe dream- it would take years, considering he had other expenses. Callmearj, looking to further his studies, hoping it would give him an edge in the job market, opted for a Master's program.
Article continues below advertisement
Callmearj has always had a passion for anime. He has loved watching anime since he was a kid. By the time he was in primary school, Callmearj had begun doodling sketches, and when he started looking for an extra source of income, he decided to monetize this passion.
His style sets him apart in the field. Callmearj's videos employ a revolutionary style of storytelling unique to himself. He first hand-draws all his sketches on paper. He then illustrates a story that is then edited into a video where the images move across the screen in tune with Callmearj narration and voice acting while also being subtitled.
Working in the anime industry, Callmearj has closed several sponsors and projects that have helped him clear off his parent's debt and buy a penthouse. His videos have amassed more than 100M views. He says his goal is to grow his channel to over 1M+ followers as he teaches more budding artists how to draw and achieve what he has done through his manga drawing academy, www.makemanga.com.
Callmearj is using his journey to encourage and motivate other young creators looking to get started on YouTube as he shows them that it is possible to earn a living doing something they love. You just have to invest in it and be patient.
Callmearj explains that YouTube is a competitive space, and you need to package your content well to get people to click on your video. He admonishes anyone and everyone looking to make something worthwhile of their craft to put in the work and avoid undue pressures of attaining sudden heights. He emphasizes consistency, grit, and patience- When Callmearj started his channel, he would make videos up to 2 AM, shuttling this schedule with a 9-5 job. He did this for a year and a half. His channel didn't also just randomly blow up. It took years of hard work. Callmearj reached 100K subscribers after one and a half years. Finally, He reiterates the importance of believing in your craft and choosing something you love.