NEWS
OK! Exclusive: The Cavinder Twins Partner With Seoul Juice and Start Their Own Female NIL Fund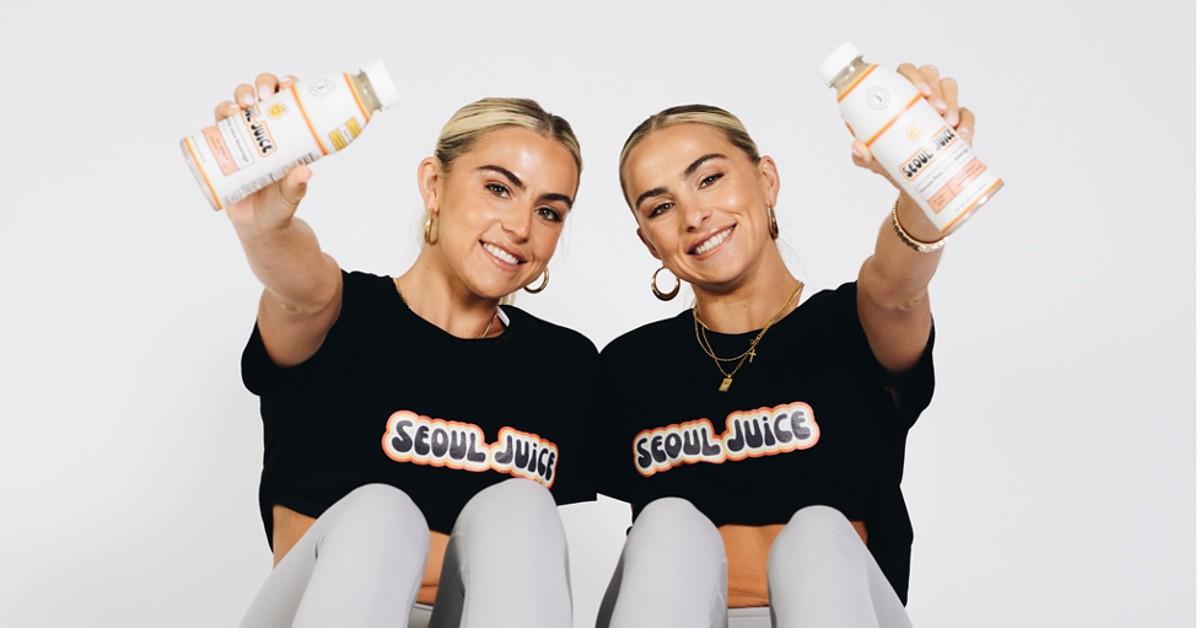 Hanna and Haley Cavinder aka The Cavinder Twins— who became top NIL earners while playing basketball at the University of Miami — are now working towards helping other female athletes and females in general when it comes to landing equal NIL deals. We have learned that the twins just signed a contract as "Head of Partnerships" at Seoul Juice and the Female NIL Fund the company has created.
Seoul Juice, a healthy California-based all-natural Korean Pear beverage created by former College athlete Luis Manta, has taken over the marketplace at various grocery retailers such as Bristol Farms and Costco. The beverage is a first of its kind in the United States, inspired by the Korean Pear juices that are readily available overseas.
Article continues below advertisement
"Less than 30% of total NIL funding goes to female college athletes and NIL deals have only been around for 2 years. We were extremely disappointed when we heard that statistic and wanted to do something to help change it. We will be the first brand to start a Female NIL focused campaign where we help partner with and support female collegiate athletics. The Cavinder Twins were trailblazer's for NIL partnerships and were the perfect partner to help spread awareness. They will be leading the charge in helping us bring more female college athletes onboard to help spread the word about Seoul Juice and clean hydration. Female athletes are our main customer demographic so it means a lot to us to help support their athletic and collegiate goals," Luis Manta told us in an exclusive statement.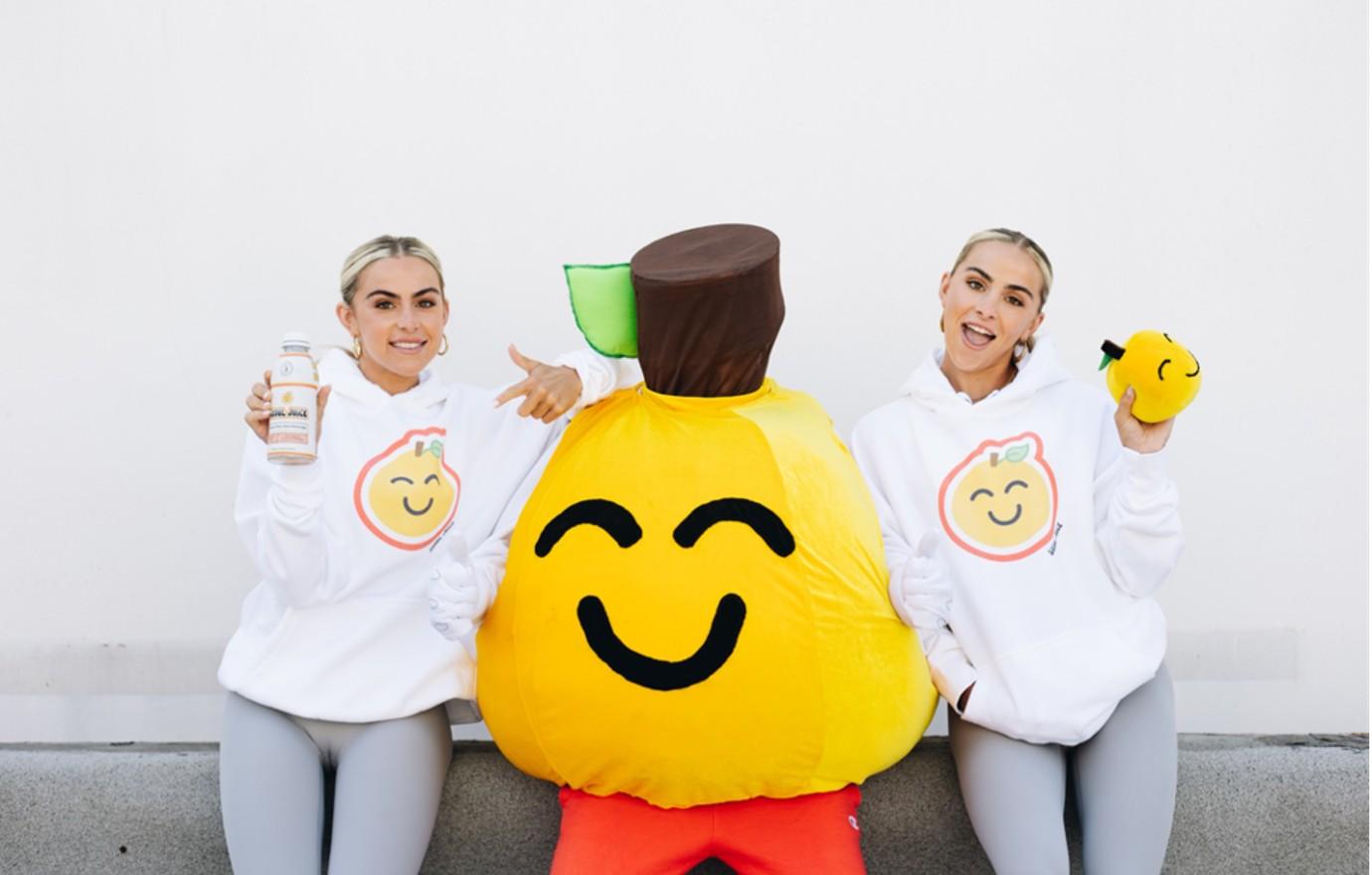 Article continues below advertisement
Along with the Cavinder Twins, Seoul Juice recently announced a partnership with Sam Howell of the Washington Commanders and Jordan Morris of the Seattle Sounders. Other investors/partners/advisors for the growing beverage include John Cerasani of Glencrest Global Venture Capital, Jacob Jaber, the founder of Philz Coffee, Zack Teperman, the founder of ZTPR, Jeffrey Chernick, Bob Sirmans and other extremely talented angel investors.
OK! spoke to the Cavinder Twins exclusively more to find out about the launch of this new partnership and fund creation:
1. How did you come across Seoul Juice and what attracted you to joining the company?
Haley: One of the pillars of our brand is the health and fitness space. We saw an article mentioning Luis (CEO/Founder) and his quest to find the 'most hydrating' fruit. It mentioned his allergic reaction to dye and his desire to find a clean and natural way to hydrate.
Hanna: The minimalist ingredients were attractive to us because we are very into health and fitness and being able to have a drink that you can rely on to be a good, clean source of hydration is something we love. We are always interested in finding the healthiest and cleanest products to support our health & fitness.
Article continues below advertisement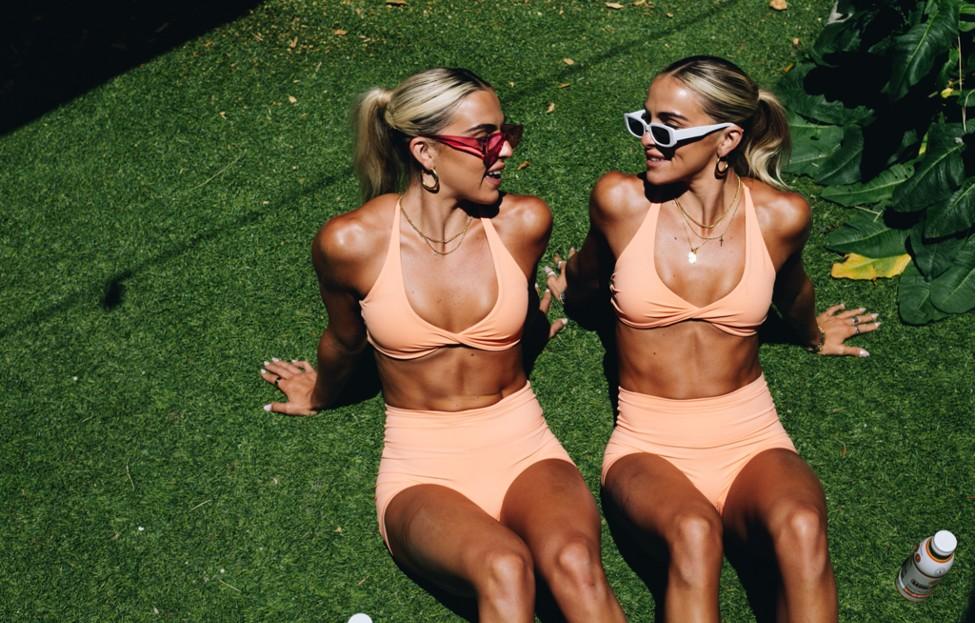 2. What are your positions currently on the state of NIL deals for females in sport?
Haley: NIL has been a great launchpad for women in sports. Its provided new economic options and avenues for female student athletes to grow beyond the collegiate space. It still has a ways to go but we see the growth in female sports as an incredible opportunity for brands to gain awareness, reach and push customers to test their products more quickly.
Hanna: One big component of our partnership with Seoul Juice was the ability for Haley and I to provide opportunities to other student athletes. As the Heads of Partnerships, we will be working directly with Luis to identify and extend partnership opportunities to other NIL athletes. It's very important for Haley and I to give back to women in sports.
Article continues below advertisement
3. Can you tell us about your new join role as "Head of Partnerships" at Seoul Juice?
Hanna: It's an incredible way for us to take what we have learned and been successful at and extend those partnership opportunities to others. As equity partners in Seoul, we truly have a vested interest in its growth. That is two-fold, identifying the next wave of talent that will represent our company and helping support those new partners in being the best, most representative athletes of the brand.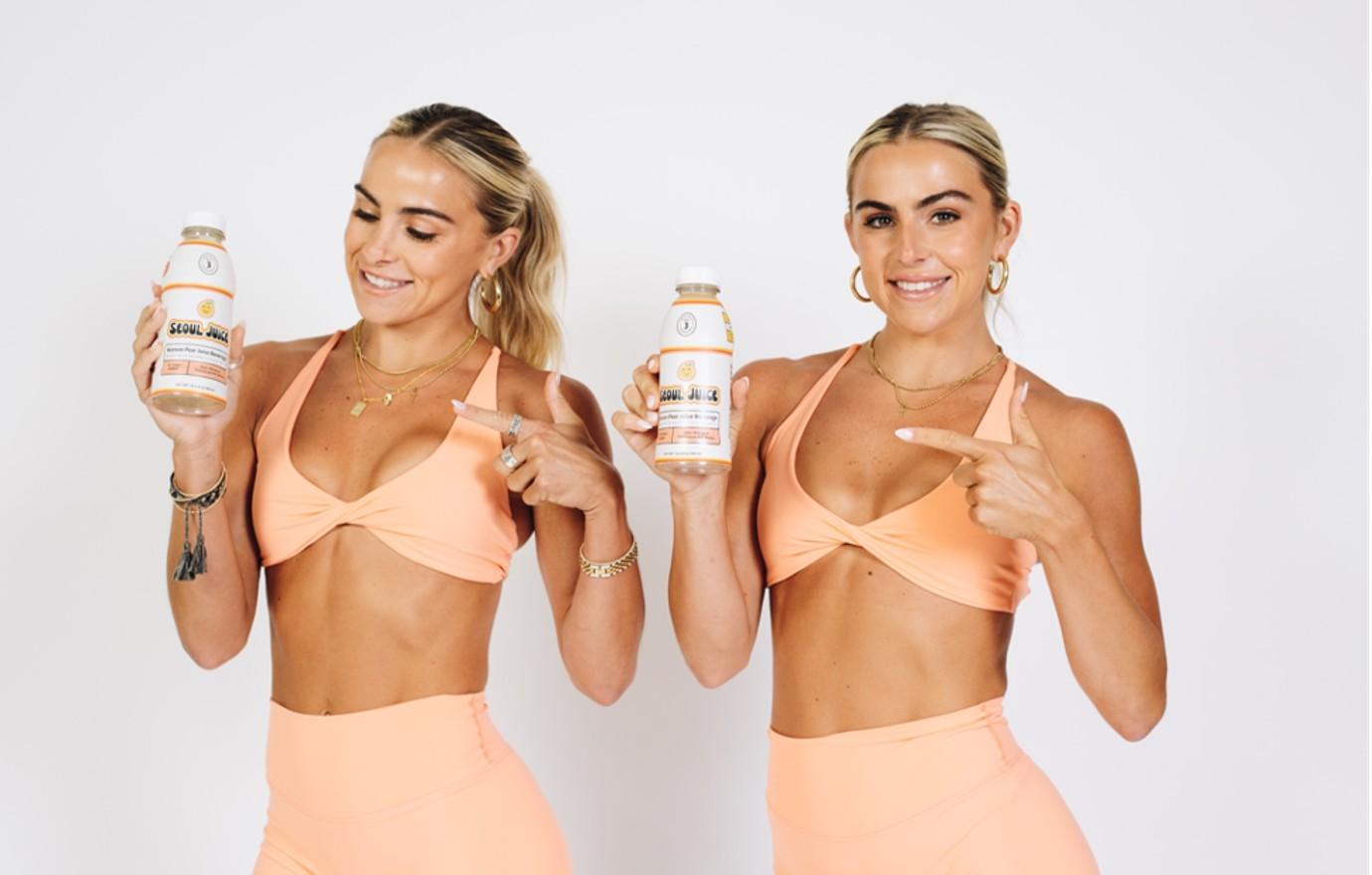 Article continues below advertisement
4. Can you tell us more about your Female NIL Fund you're launching with Seoul Juice and what the goal of the fund is?
Haley: The fund is dollars we have set aside to identify talent and bring them on board. We thought it was critical to pass the baton and bring more athletes into this amazing brand. We want to help breed successful young women and show the younger generation you can do this if you market yourself right and work hard for it. The fund will allow us to continue empowering women in sport. Seoul is one of the only companies to do this, so we are super passionate and excited about this Female NIL Fund.
5. Where did you get your entrepreneurial spirit from?
Hanna: My parents…we grew up watching them run a business. When you grow up and see the hard work it takes and their work ethic every day to keep their business going, it's really motivating and helps instill a strong work ethic. We saw it every day… we applied it to basketball for so long now it's time to apply it to our lives outside of the sport that we loved.
Haley: Taking our competitiveness into the business world and being entrepreneurs ourselves and striving to be independent and successful in the next chapter as females is something Hanna and I are really passionate about. We're excited to take our competitiveness and hustle from basketball to the business world.
Article continues below advertisement
6. How has social media changed your own lives?
Haley: Since NIL has passed, we have been able to connect and meet so many people… it's paved the way for where Hanna and I are today. I never would have envisioned this for myself. Understanding social media and using it as a tool as we enter this next chapter is something I'm extremely excited about and thankful for.
Hanna: It's the dream job. Definitely wouldn't have envisioned us being here just from making a basketball TikTok dribbling to a beat. You meet so many amazing people and have so many opportunities through social media. Being able to promote products and brands you truly love is something that we enjoy sharing with our audience and now that we get to become true partners with a company like Seoul Juice is the cherry on top.
7. And finally, what changes with deals and sports do you want to see going forward?
Haley: NIL passing has decreased the pay gap between women and men in sport but there is still a lot of work to be done. We want to continue seeing companies take pride in and partner with women because that will allow us to continue moving forward and narrow the gap.