NEWS
Celebrity Artist And Designer Elizabeth Sutton Reveals Her Chic Manhattan Townhouse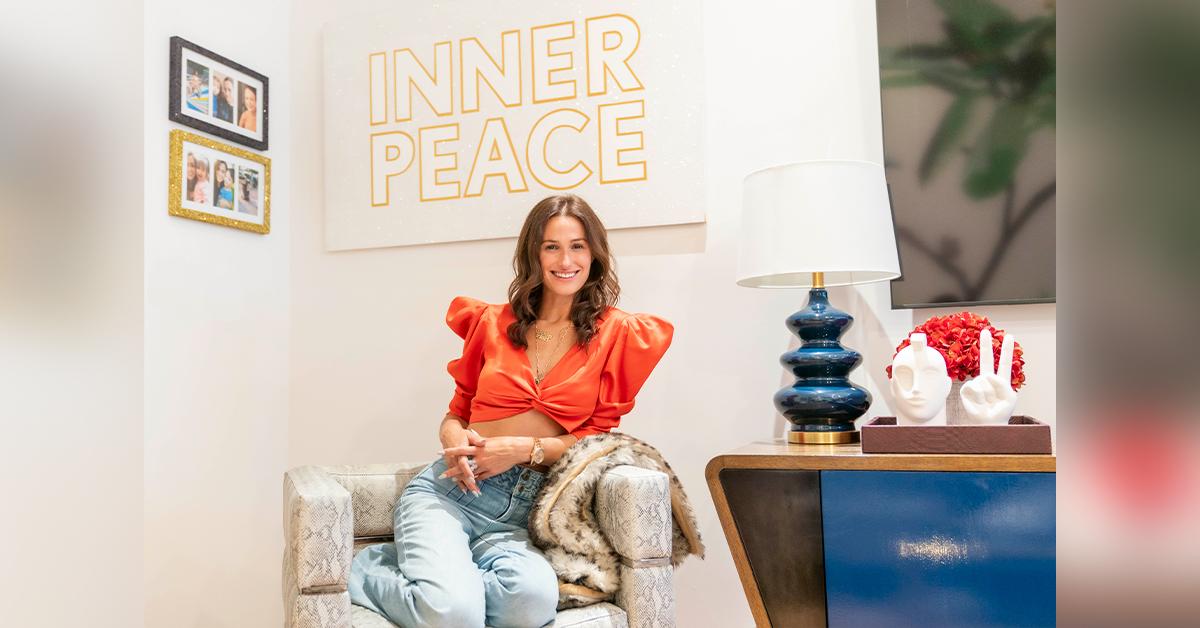 Elizabeth Sutton, founder of Elizabeth Sutton Collection is one of today's most talented and prominent female artists. She's also a huge favorite of many celebs including Kendall Jenner and Kourtney Kardashian, Paris Hilton, Pippa Middleton, Sarah Jessica Parker, Iris Apfel, Jill Zarin, as well as the newest New York City Housewife Lizzy Savetsky. Sutton's art has also been featured in a variety of national and international hot spots including The Plaza Hotel, Bergdorf Goodmen, and Eden Roc in St. Barths. She first came into prominence after being featured on Bravo's Million Dollar Listing. You may have also seen her cool clutches being sold at select Alice and Olivia boutiques.
Sutton recently moved back to New York after a stint in Miami during the pandemic. After searching for the perfect home for her and her two children, the mompreneur found the perfect spot to live and work in of all neighborhoods, Sutton Place!
Article continues below advertisement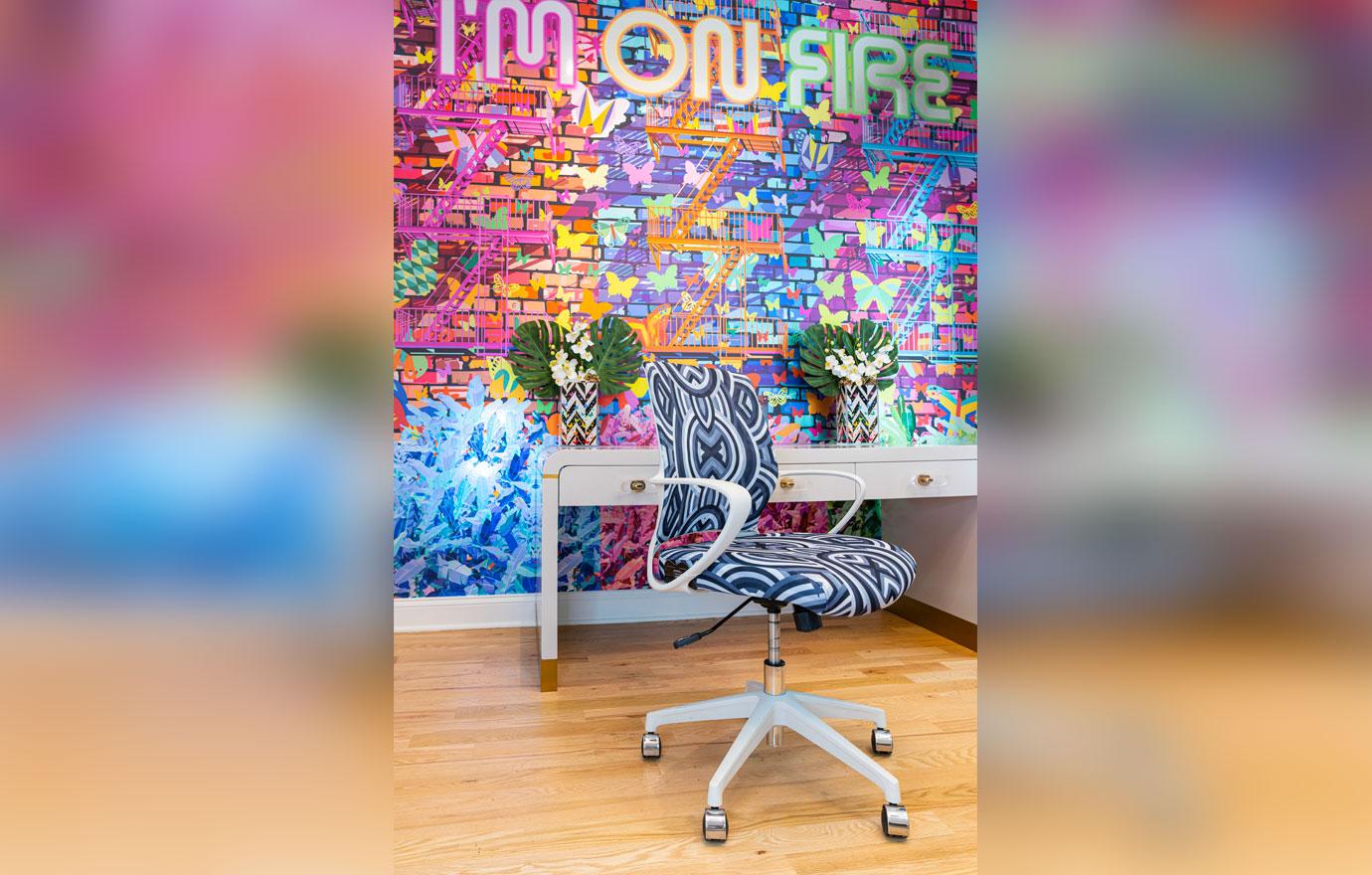 Using her art, a variety of custom furniture pieces as well as her lines with Tile Bar and The Raynor group, among other collaborations, the very talented artist transformed a townhouse with beautiful bones into a spectacular abode that very well may be the next Warhol's Factory.
Article continues below advertisement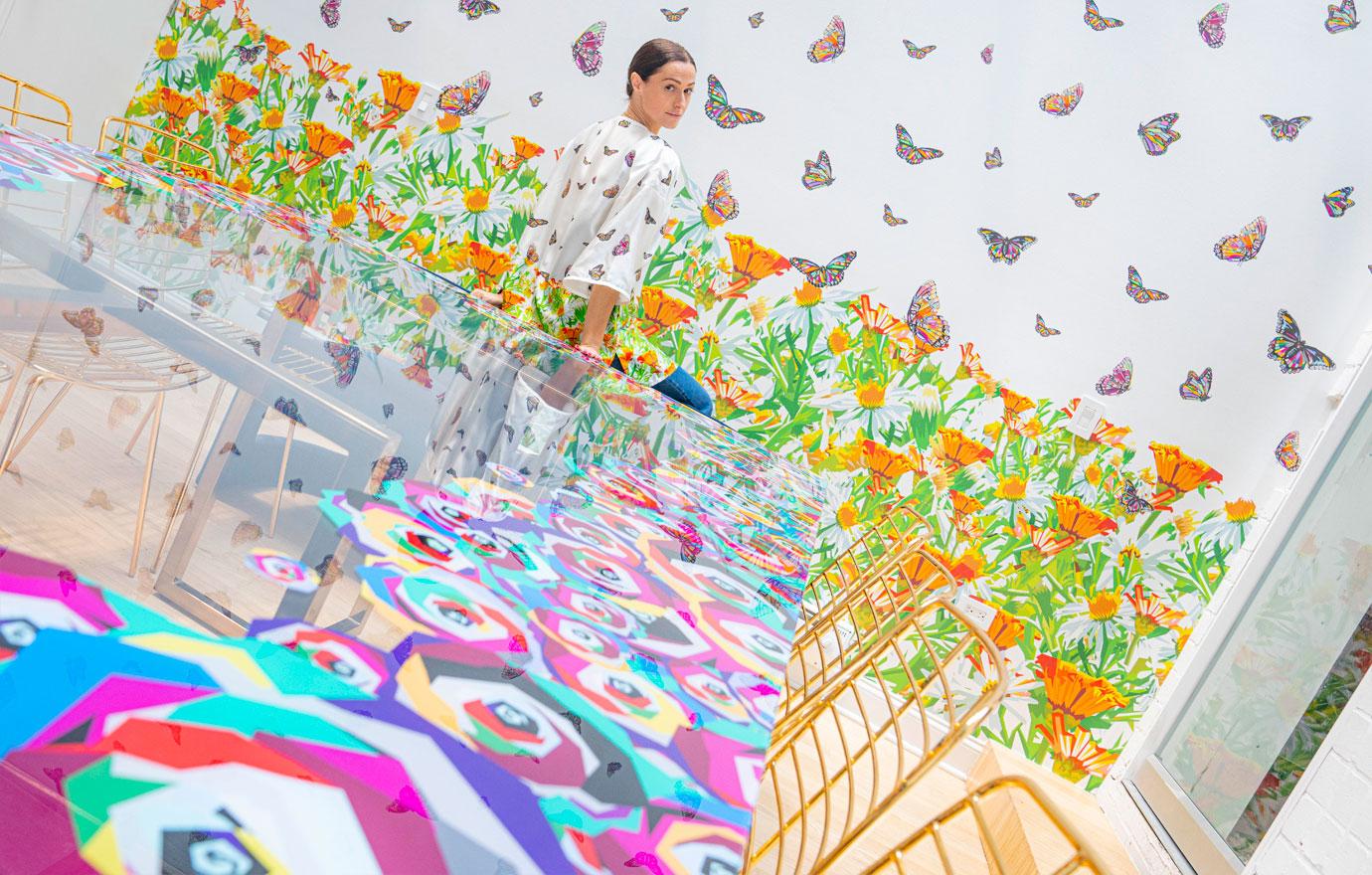 A Major Transformation
When Sutton first saw the home online was she incredibly excited about its potential. "The floorplan looked right and I saw it was a large white box with storage. It also had outdoor space, which is very hard to come by in New York City. It is essential for my mental well-being, and very beneficial when it comes to my art. I paint on wood and I am constantly using a saw and creating dust, as well as working with spray paint, resin, and other fume-releasing art supplies," she tells me.
Article continues below advertisement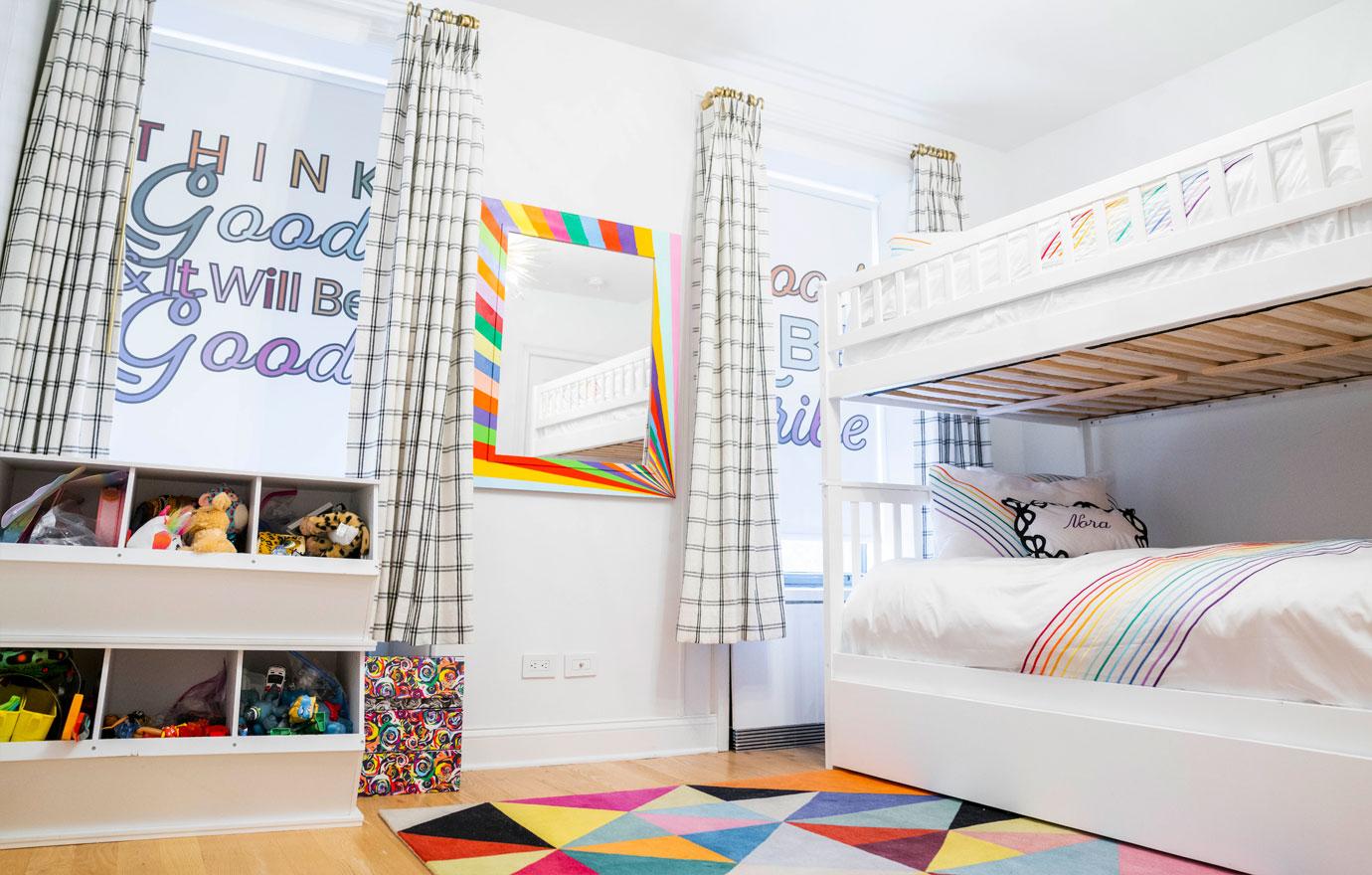 Sutton sent her broker Stefani Berkin of R New York to take a look at the property to make sure it met her live/work needs. But when she saw it in person for the first time, she realized many changes were necessary. "The closets had no shelves or bars and weren't functional, the lighting was almost non-existent, and the place needed multiple deep cleanings before we could even move anything in. The outdoor space also needed tons of work. There were no lights, too many branches, three steps that led to nowhere (which I found to be a liability), and an ugly wire fence. The space also lacked window treatments and shower doors."
Article continues below advertisement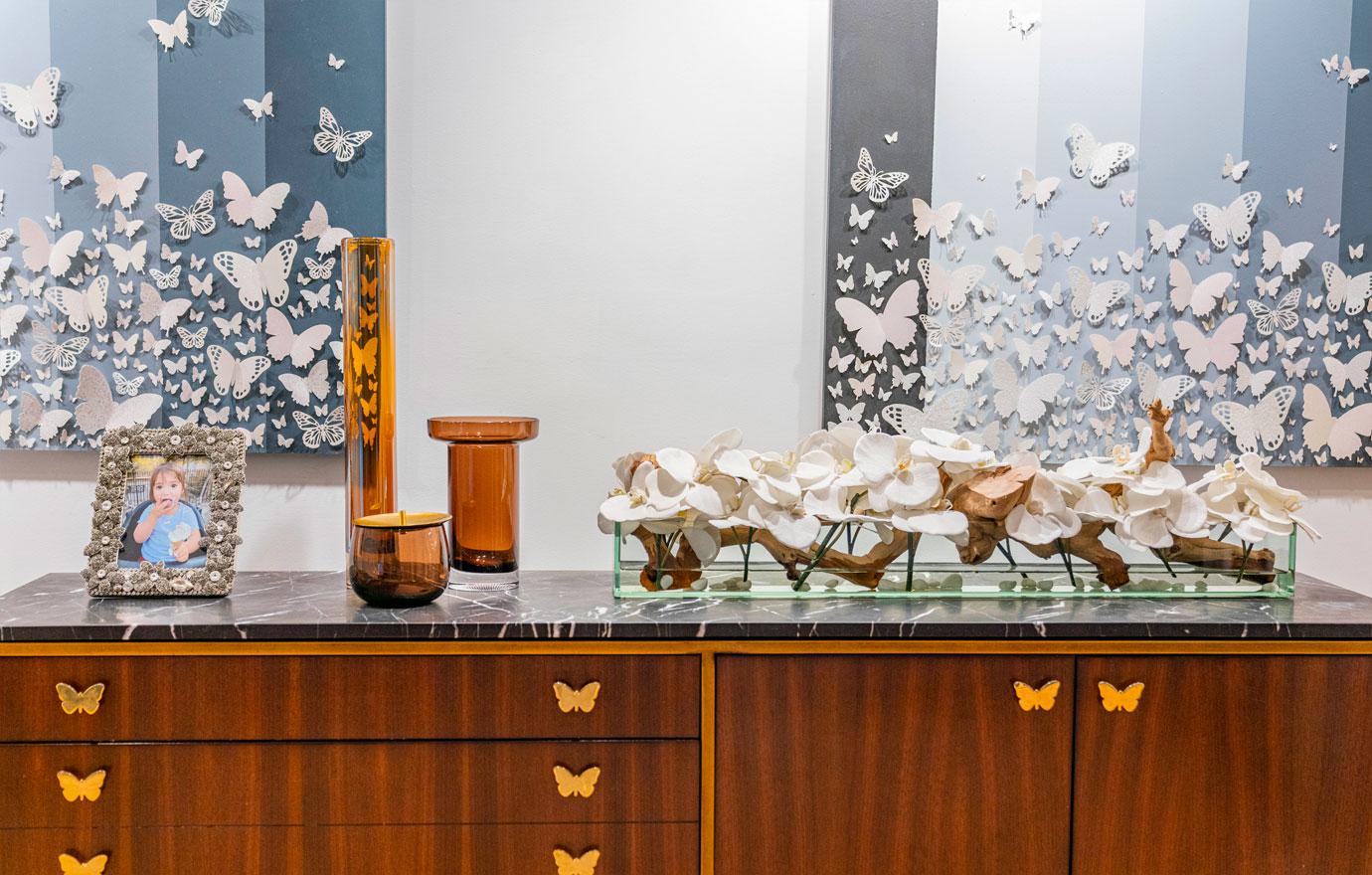 While most people would have taken a year to complete the project, that wasn't an option for the ambitious Sutton who was able to complete most of the work in three months. "I knew this was a problem my team and I could solve. We needed to be efficient in getting the place together. In order to make it functional for living, we immediately started milling wood in the backyard, thanks to my favorite supplier, Le Noble Lumber. NSA lighting came to the rescue and got straight on the job for indoor and outdoor lighting. Making it liveable was a priority, and then began the fun stuff with design," Sutton explains.
Article continues below advertisement
A Collaboration Of Beauty
The artist was excited to create a space to serve as a showcase for her home collections. "I called every single licensing partner of mine to secure product and even created new categories to coincide with the launch of the townhouse. This included Tilebar (tile), Raynor (desk chairs), Sur La Mur (wallpaper), Galaxy Glass & Stone (mirrors, glass, tabletops), NSA Lighting (lighting), NV Window Shades (roller shades and drapes), Mehlrose NY (linens and towels.) Whereas some categories were fully designed, many I developed just for the townhouse. I worked twenty hours a day for two weeks creating these new collections."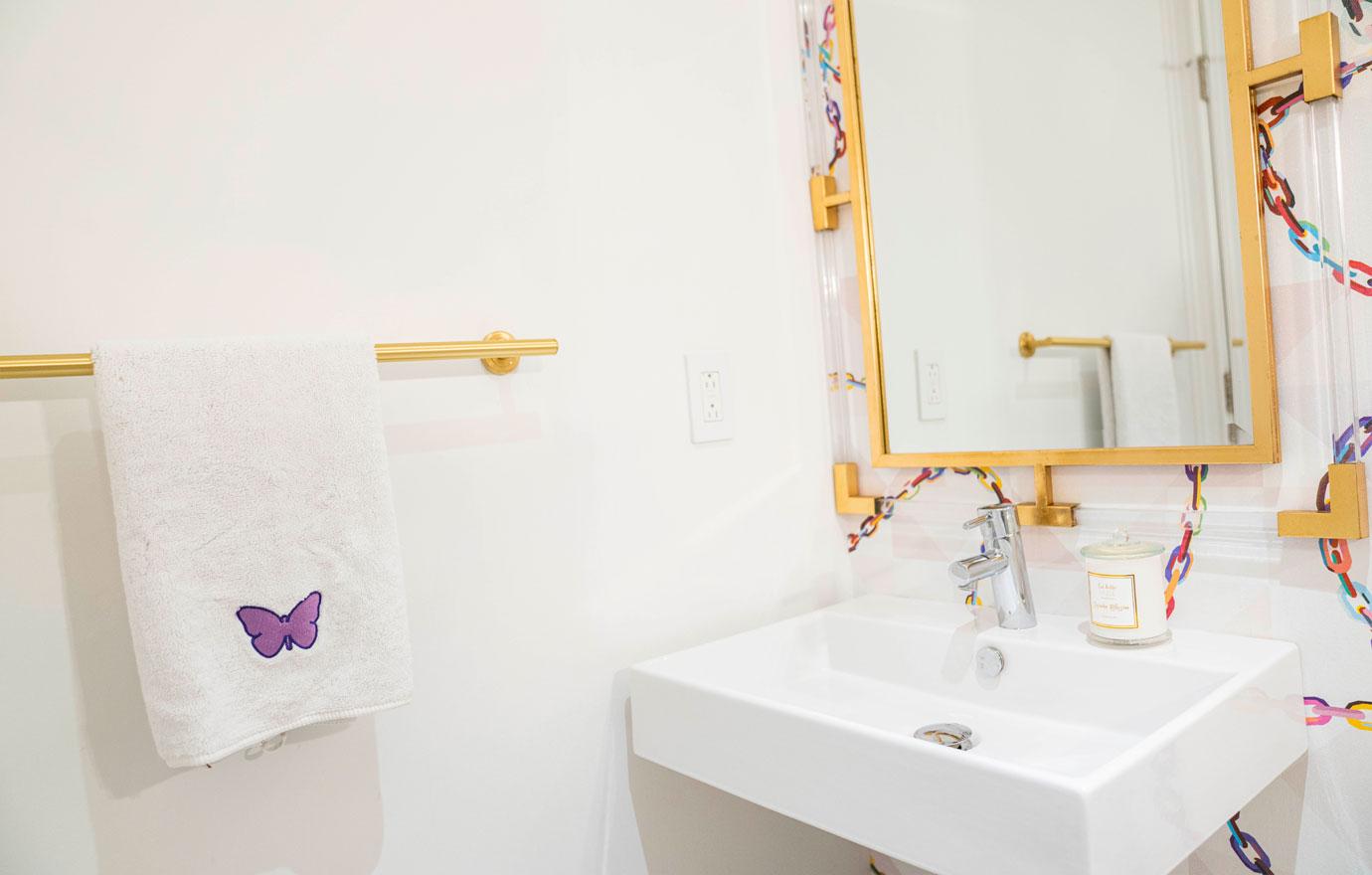 Article continues below advertisement
Sutton's goal was to create an art and design experience from the moment someone walked in the door, which requires proper flow, from theme to color story. "Each floor, and sometimes each room, has its own vibe, but everything needed to make sense together. After I designed my own components, I reached out to various vendors I've worked with over the years for furniture (Modshop), landscaping (Edge Landscapers), outdoor furniture (Lighting World Decor), sound (Gadget AV Solutions), beds (Avocado) to make it a fully functional home."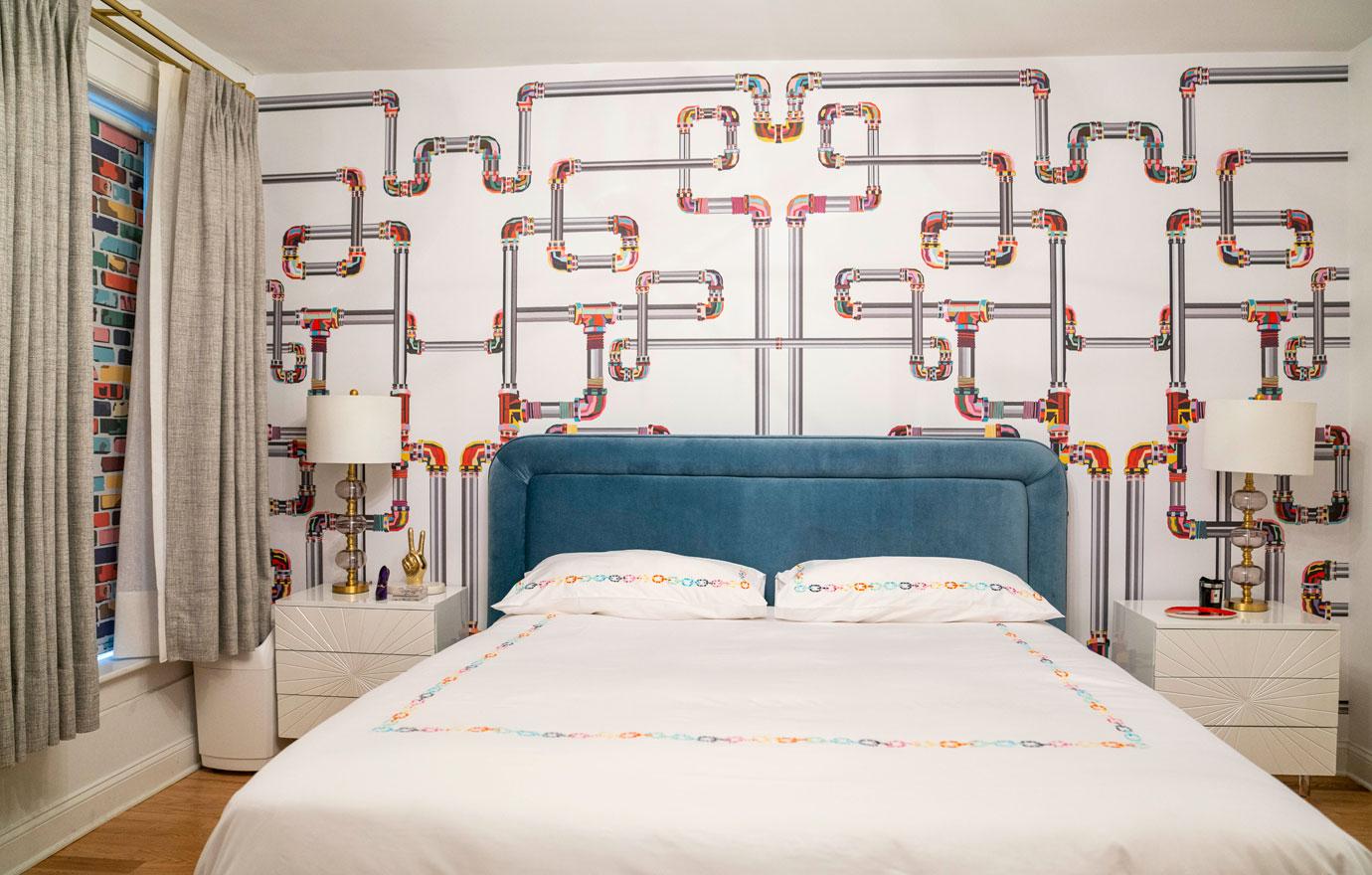 Article continues below advertisement
The entreprenuer had organizers from A Blank Staging to help her to unpack once the closets were built-out. She then installed various custom wallpapers throughout the space. "Mindee Meyer, the owner of Sur La Mur, worked with me on selecting the most child-friendly, cleanable fabrications while maintaining the high-end, multi-textural aesthetic I was going for. She also introduced me to Vivid, whose team did one of the most efficient wallpaper installs I've ever seen. We needed to start with wallpaper so we could place my existing furniture in the proper rooms and figure out what we needed to supplement from Modshop."
NV Window Shades also created custom blackout shades, coupled with magnificent hardware and luxurious fabrics for the drapes.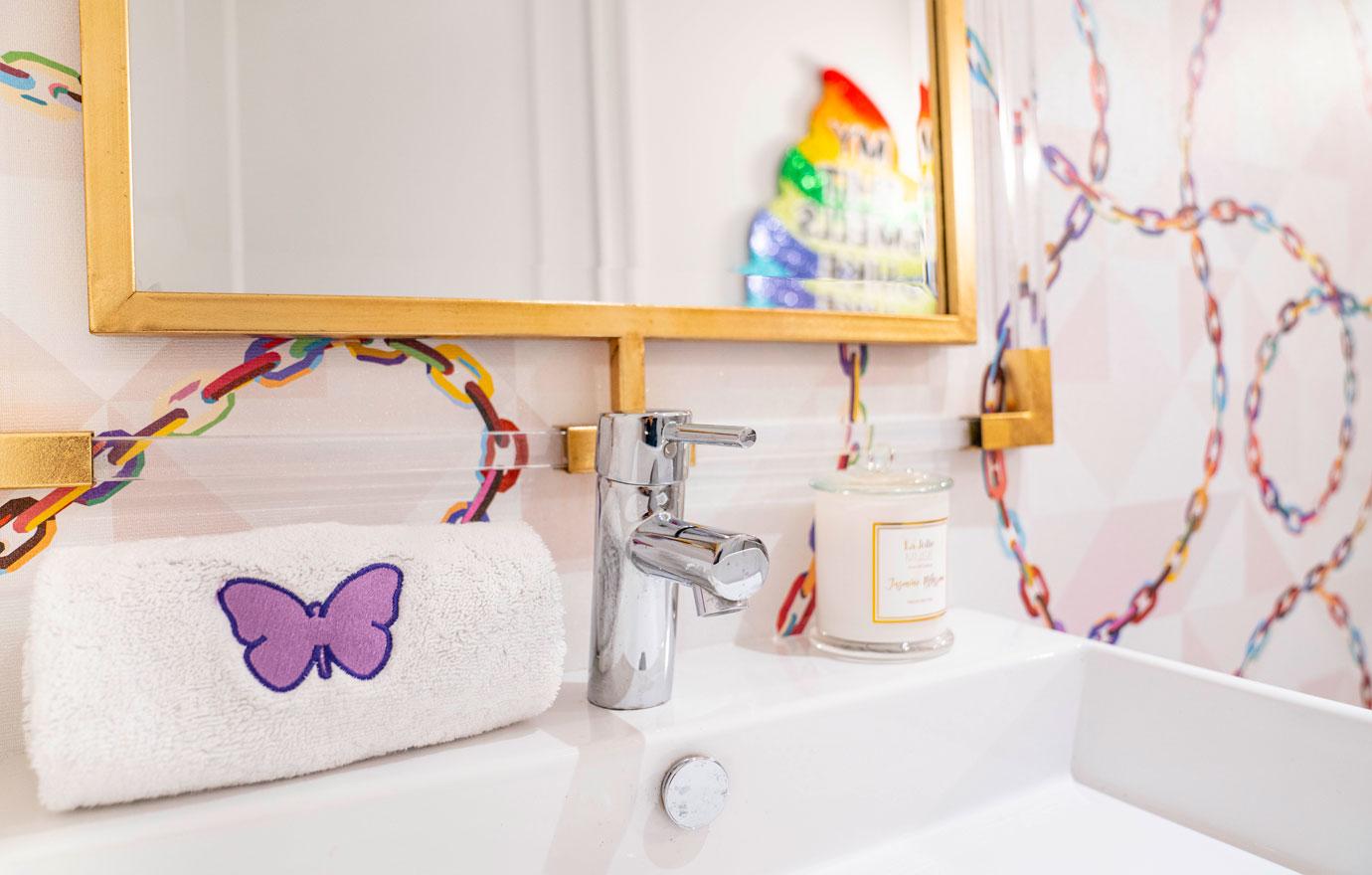 Article continues below advertisement
Then it was time to finish off the project and fill in all the details. Mehlrose NY finished off all the important finishing touches including custom Elizabeth Sutton Collection butterfly towels, and bed linens.
A Gorgeous Entertaining Space
The back of the first floor of the townhouse has a grand dining room and backyard, which is very unusual for New York. "The bones were amazing— a glass sunlit dining room, a huge circular window overlooking the backyard," explains Sutton.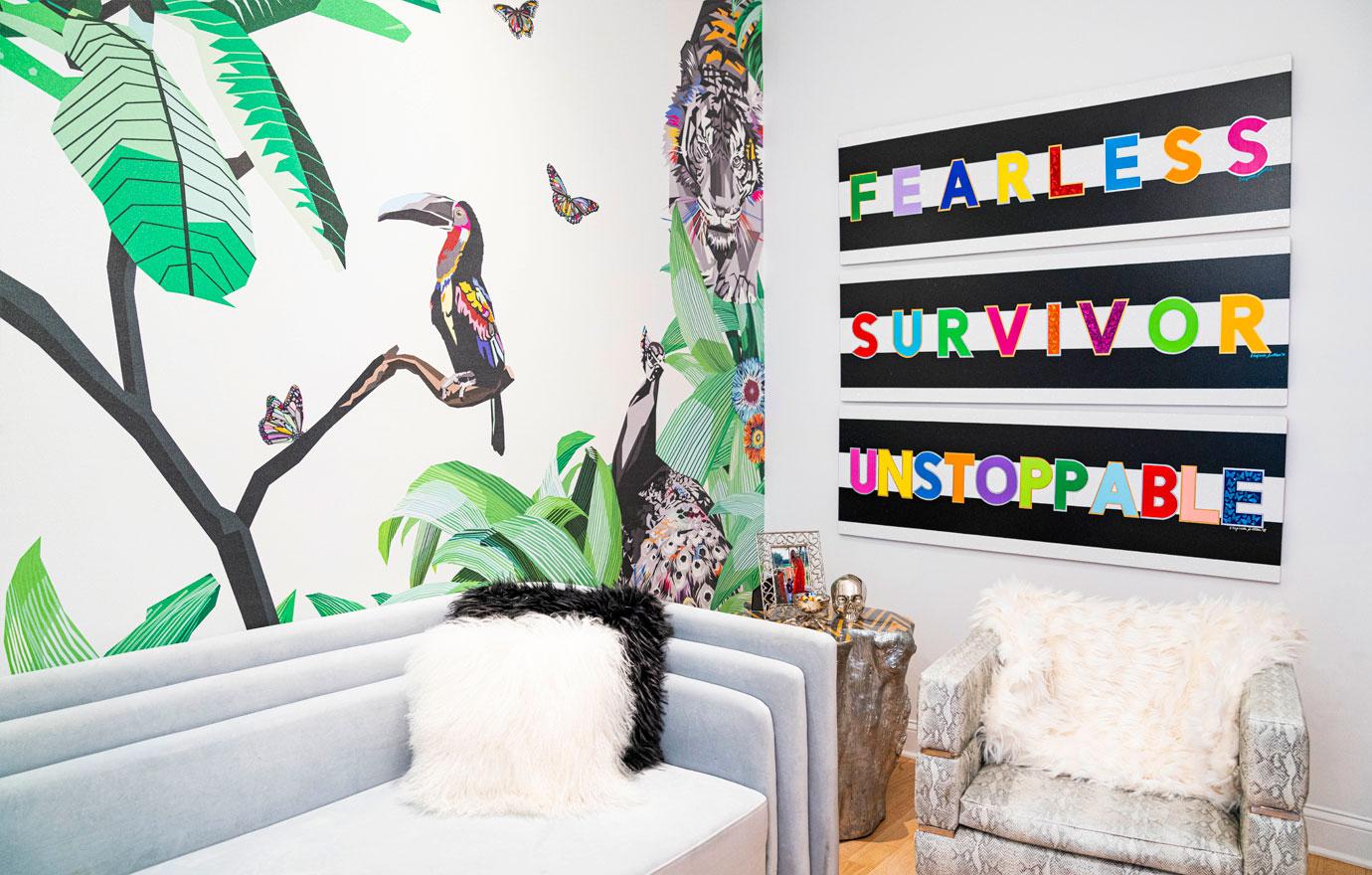 Article continues below advertisement
Galaxy Glass and Stone helped the artist create her dream dining table and John Lennon inspired bartop. Le Noble Lumber and Tilebar worked with Sutton to build out a dream bar, designed with her award-winning Arc tile collection.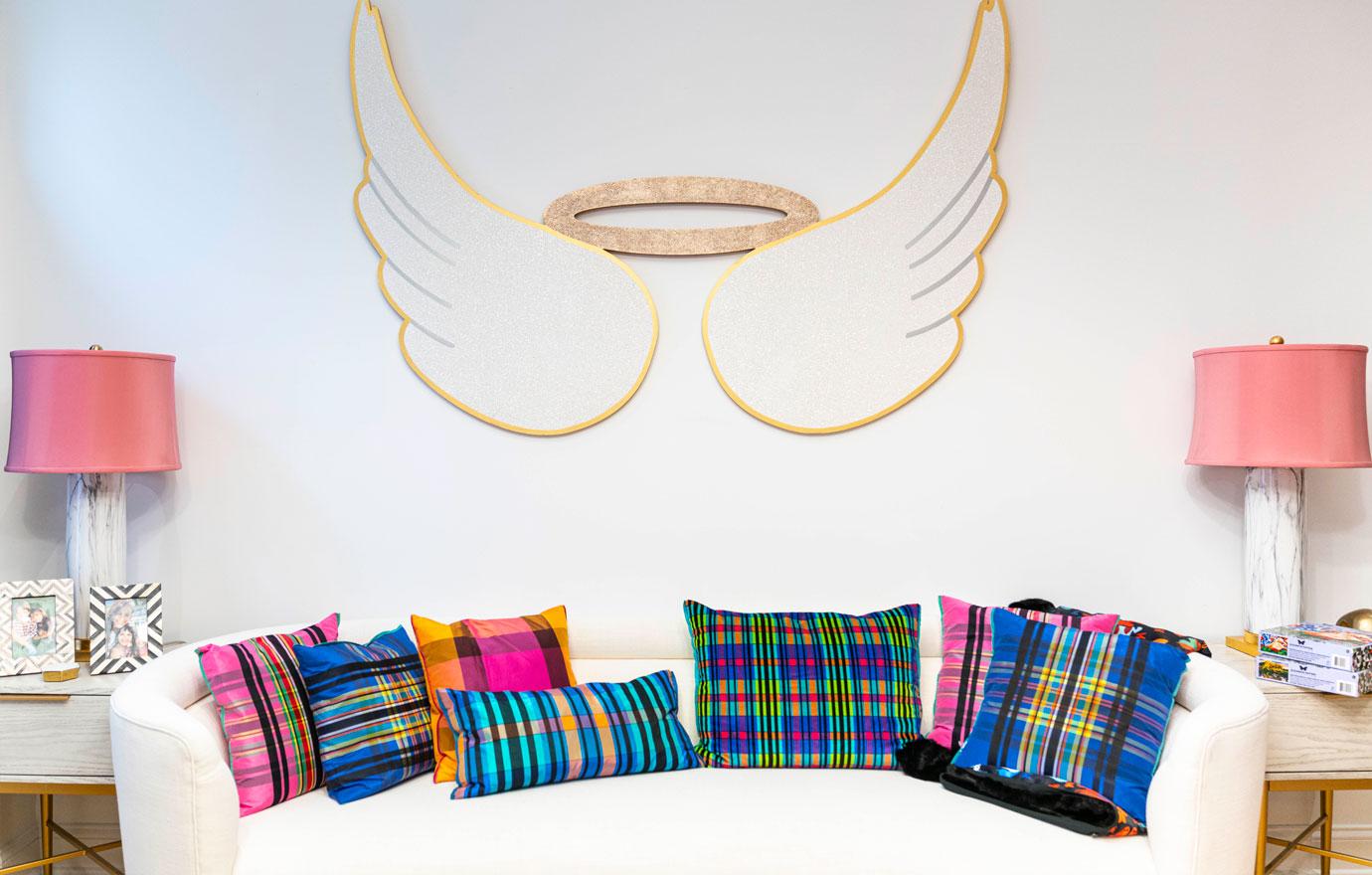 Article continues below advertisement
Edge Landscaping built an ivy wall with shrubs to keep the critters out, and made the floor more functional with blue stone.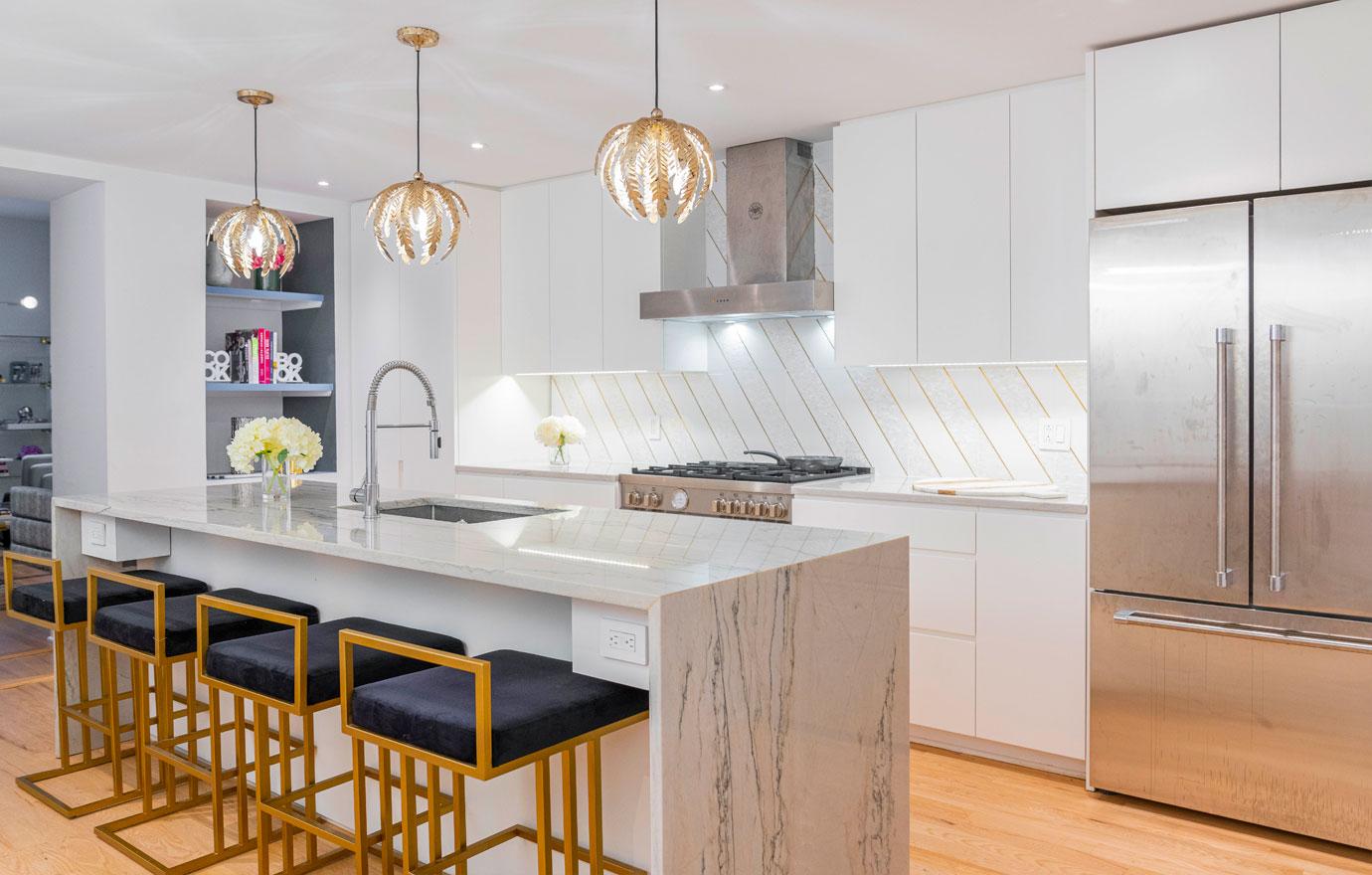 Article continues below advertisement
NSA Lighting added the entire ambiance with rainbow LED and string lights. Sutton finished the space with outdoor furniture from Lighting World Decorator.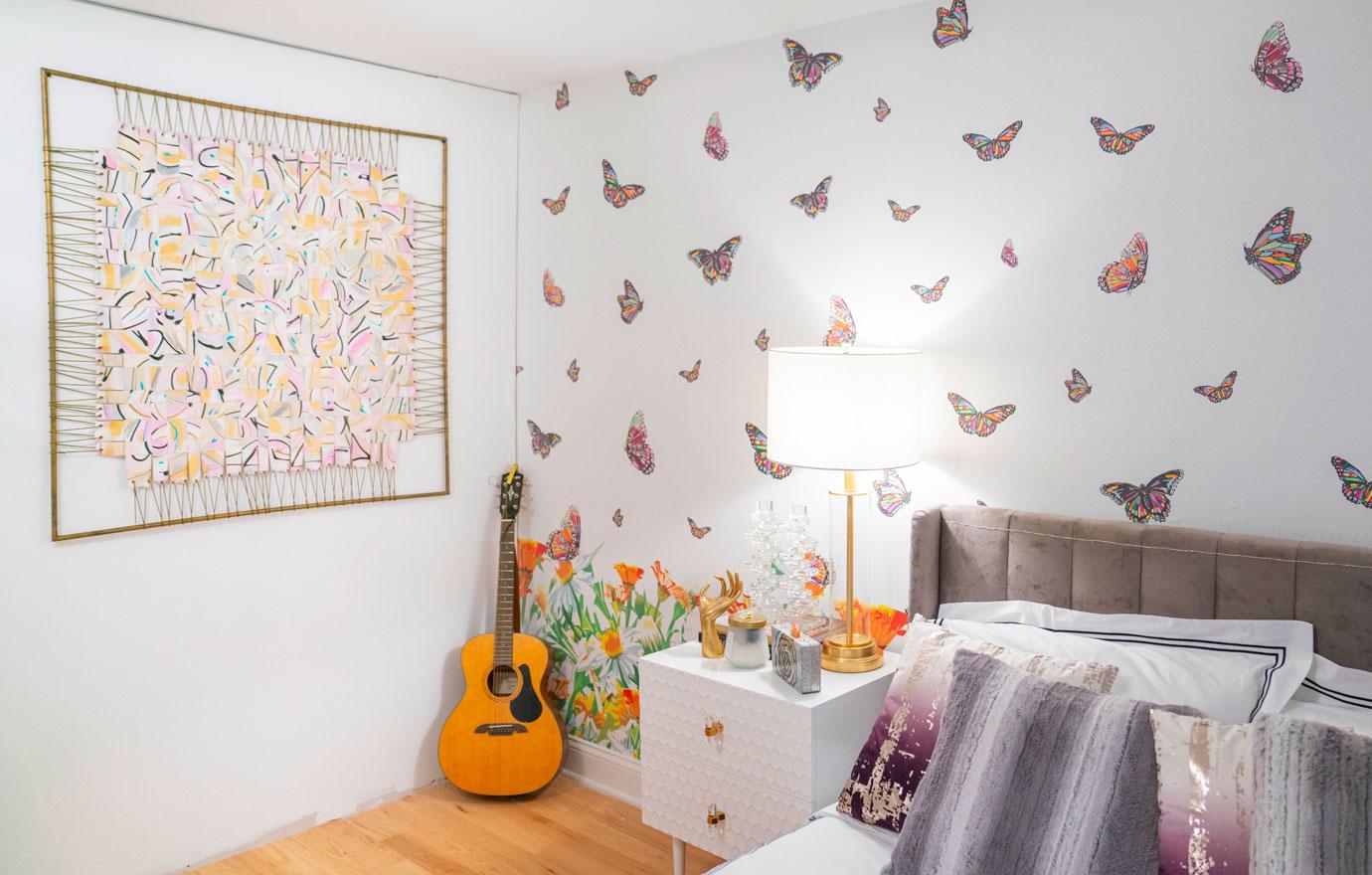 Article continues below advertisement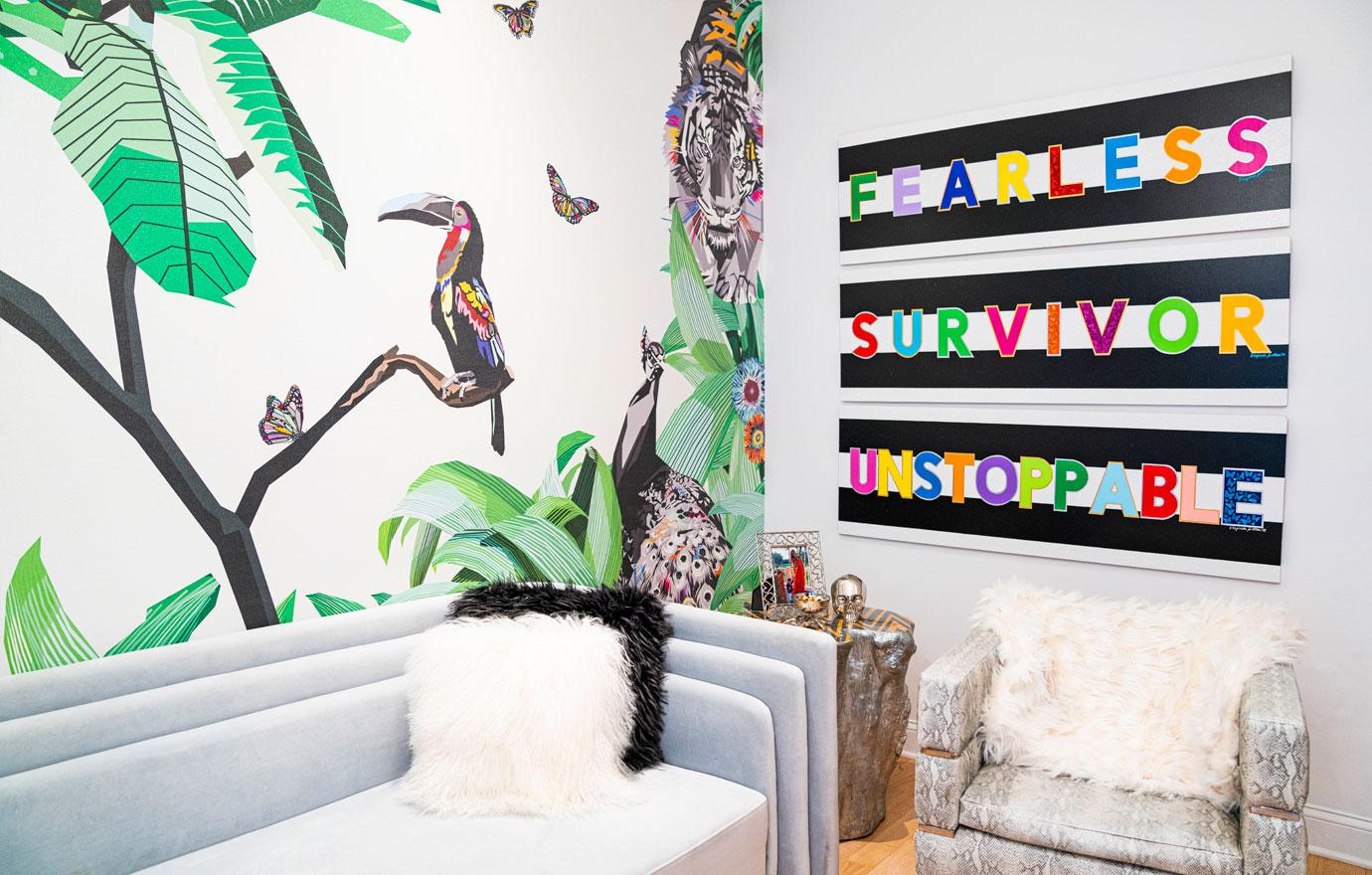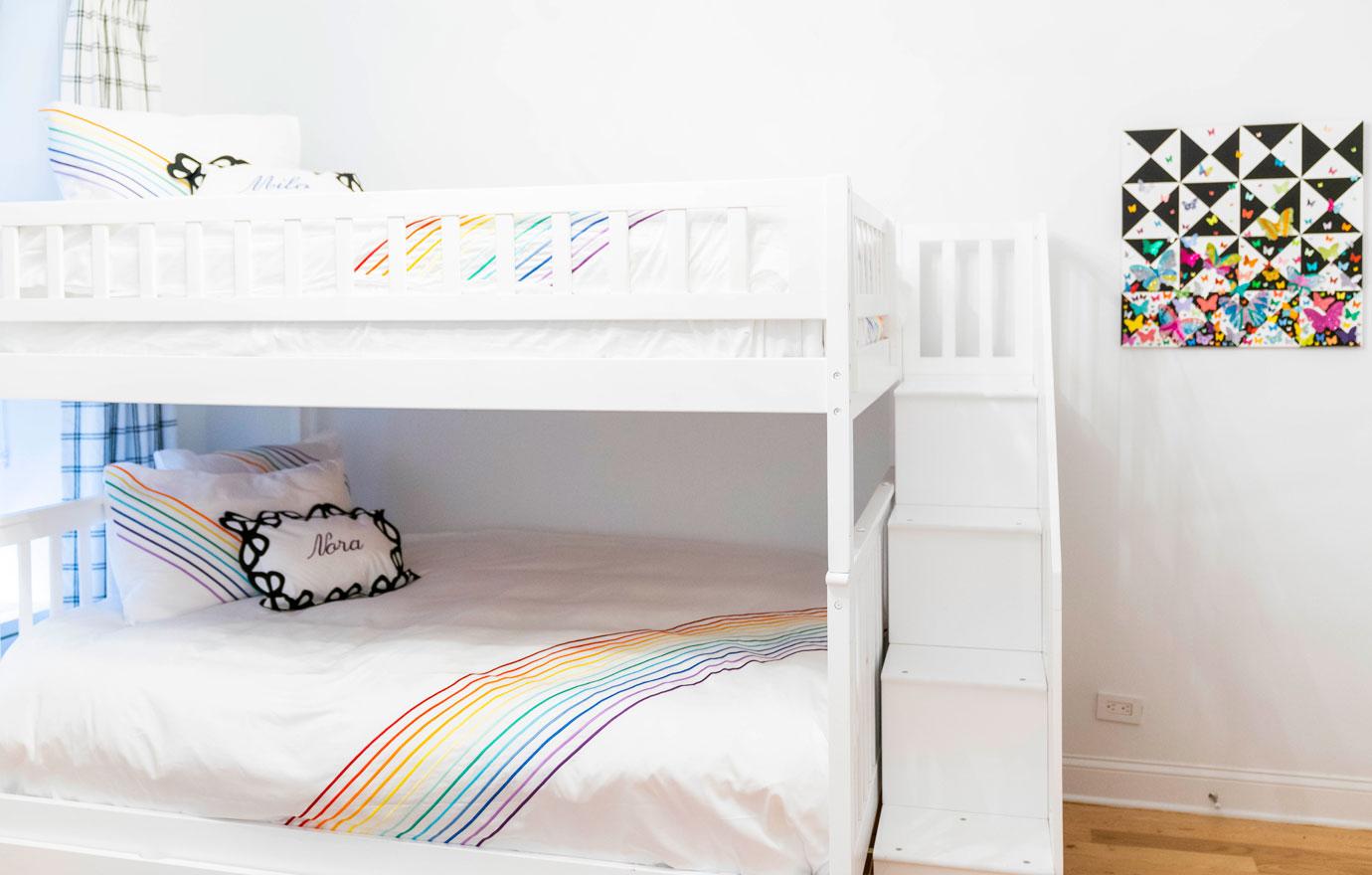 Article continues below advertisement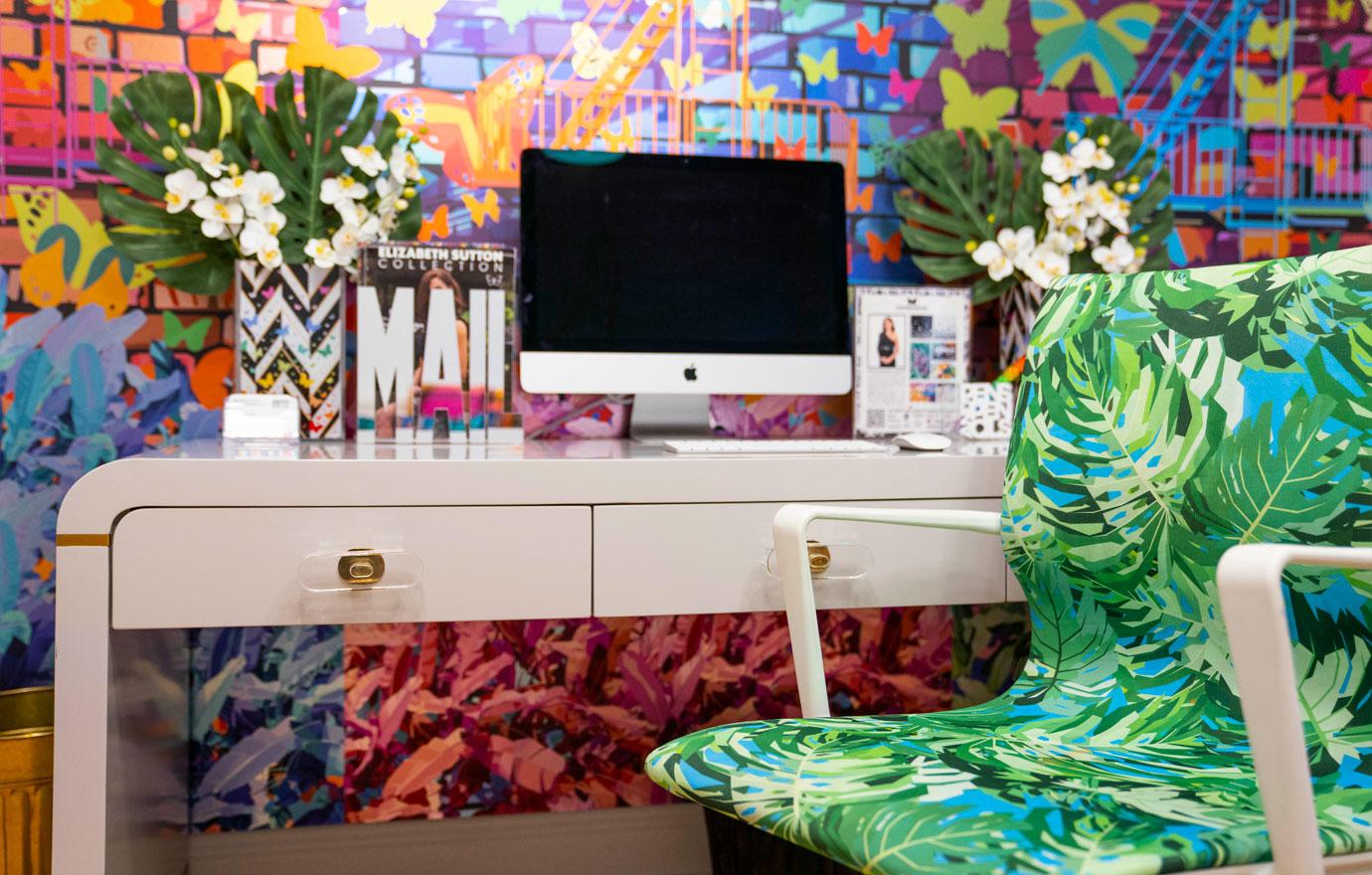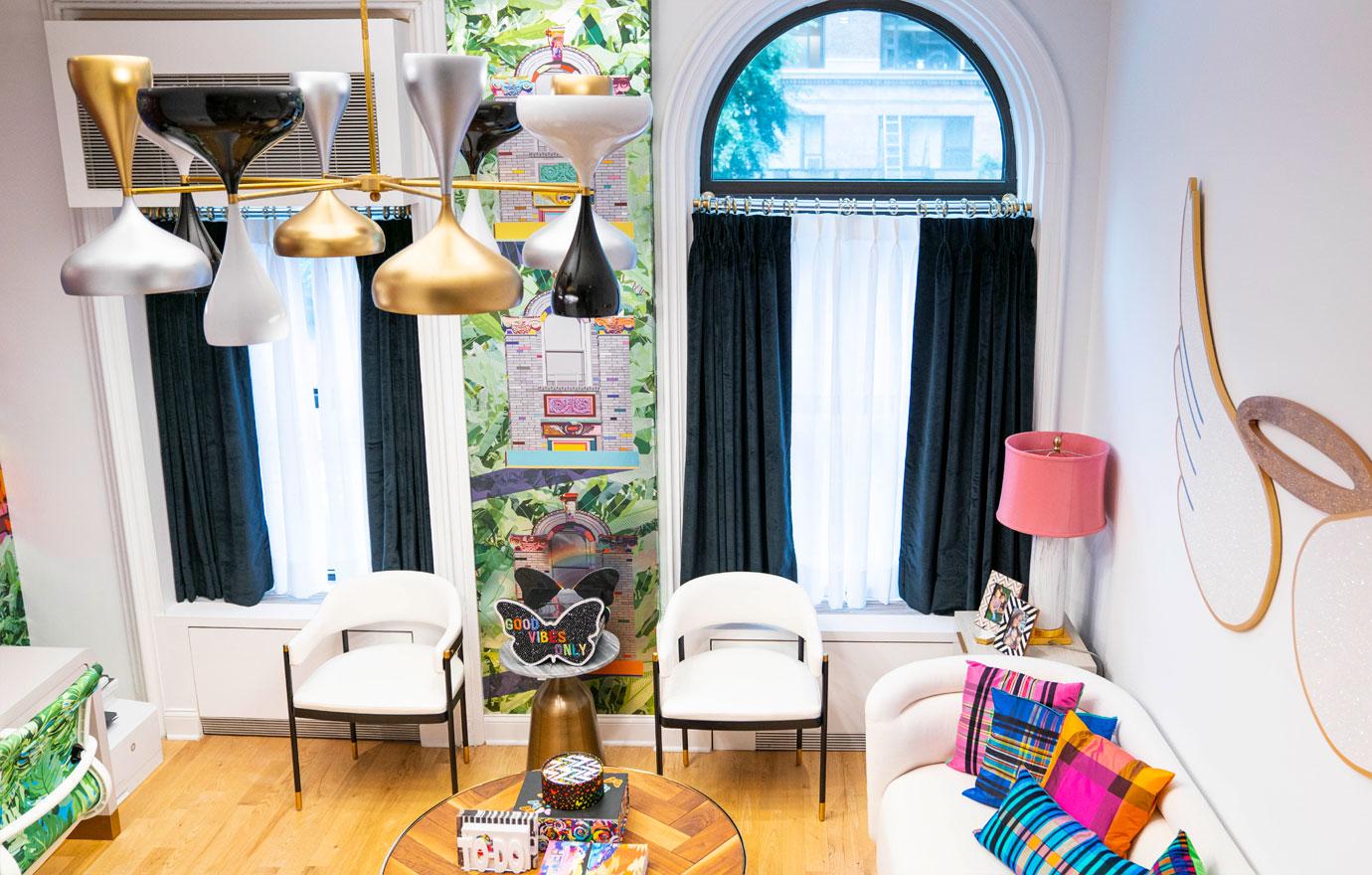 Article continues below advertisement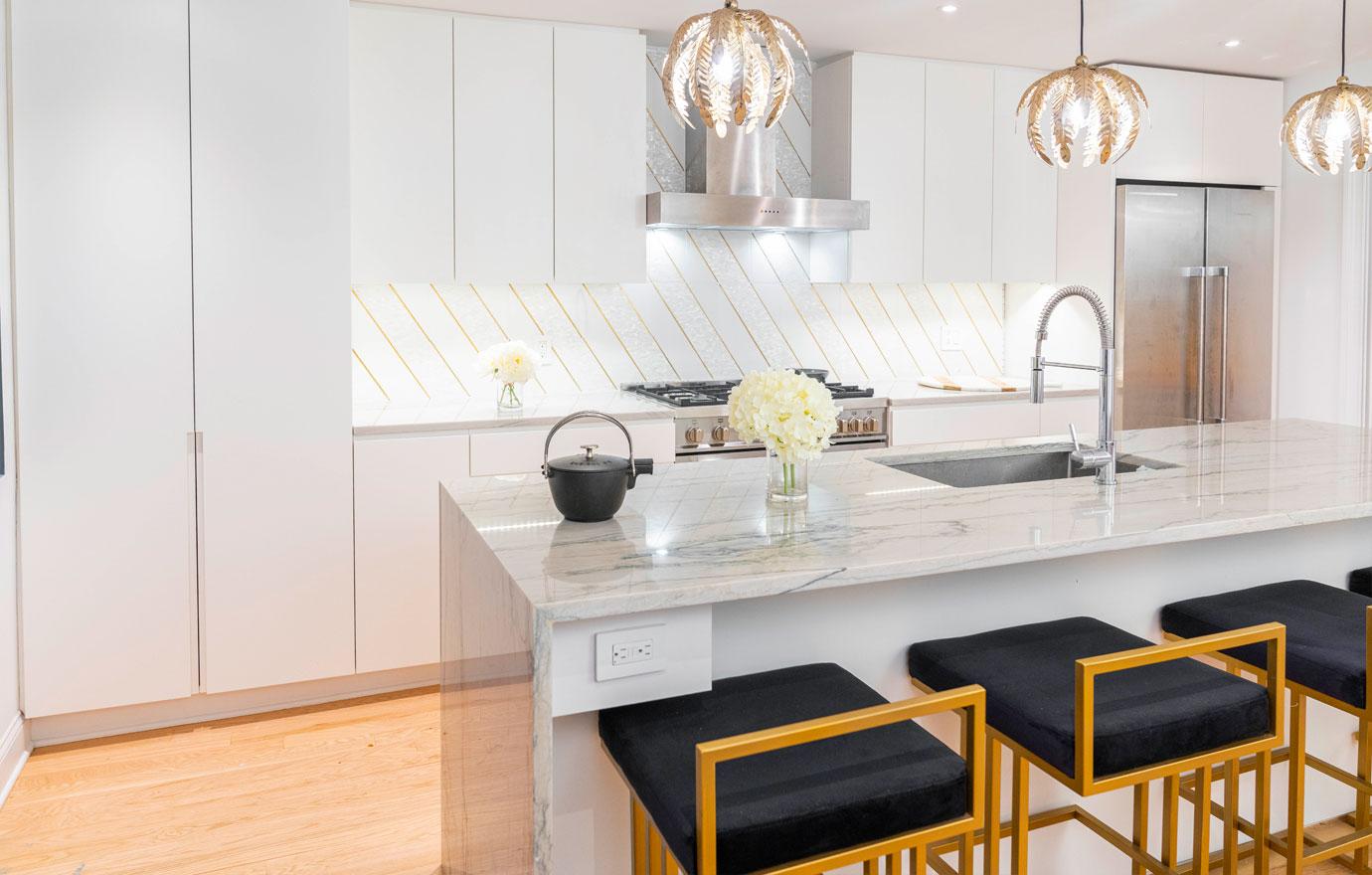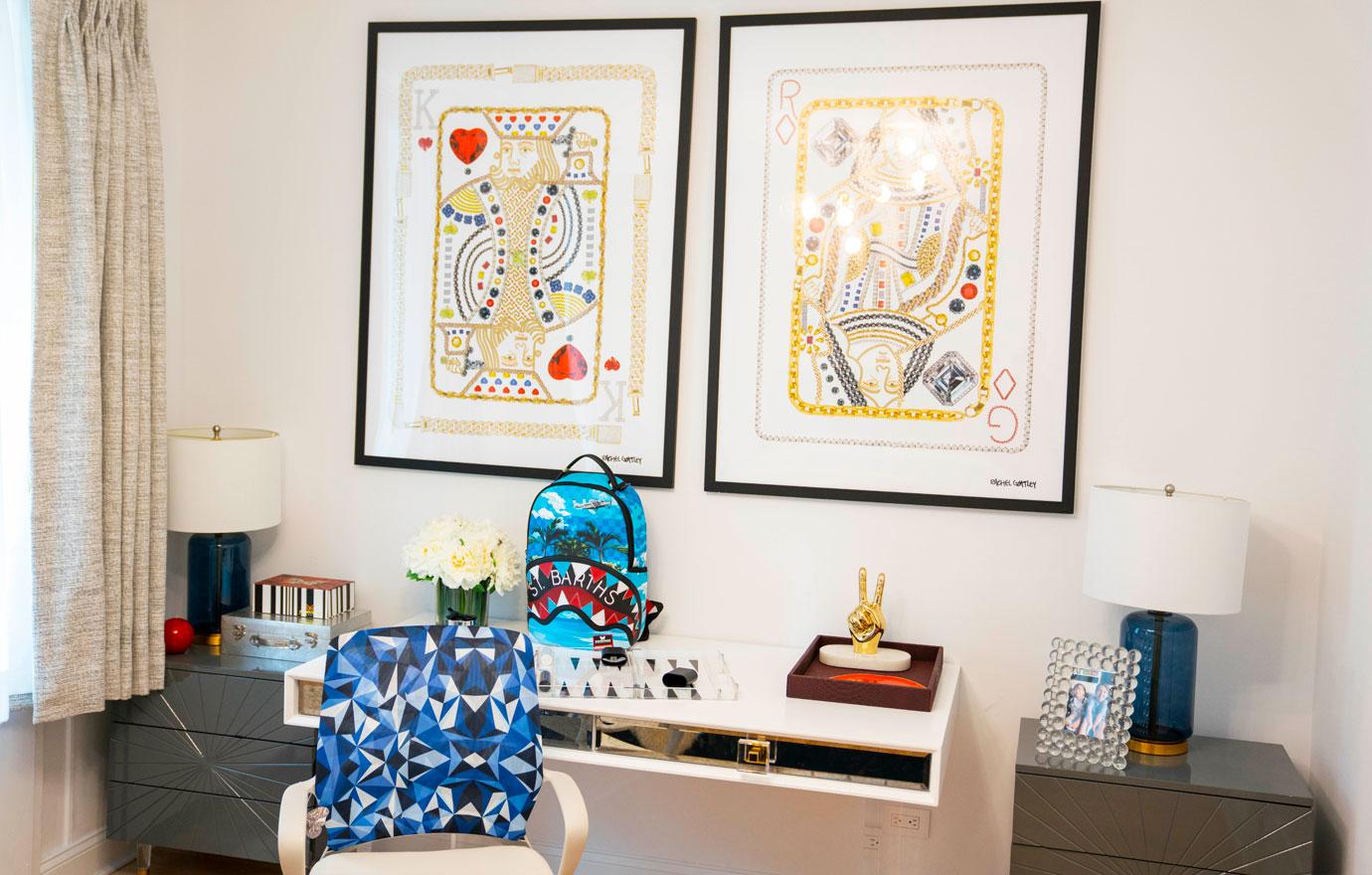 Article continues below advertisement