NEWS
From Couch Surfer To Multimillionaire: CEO Anthony Malascalza Shares His Journey To Becoming A Successful Entrepreneur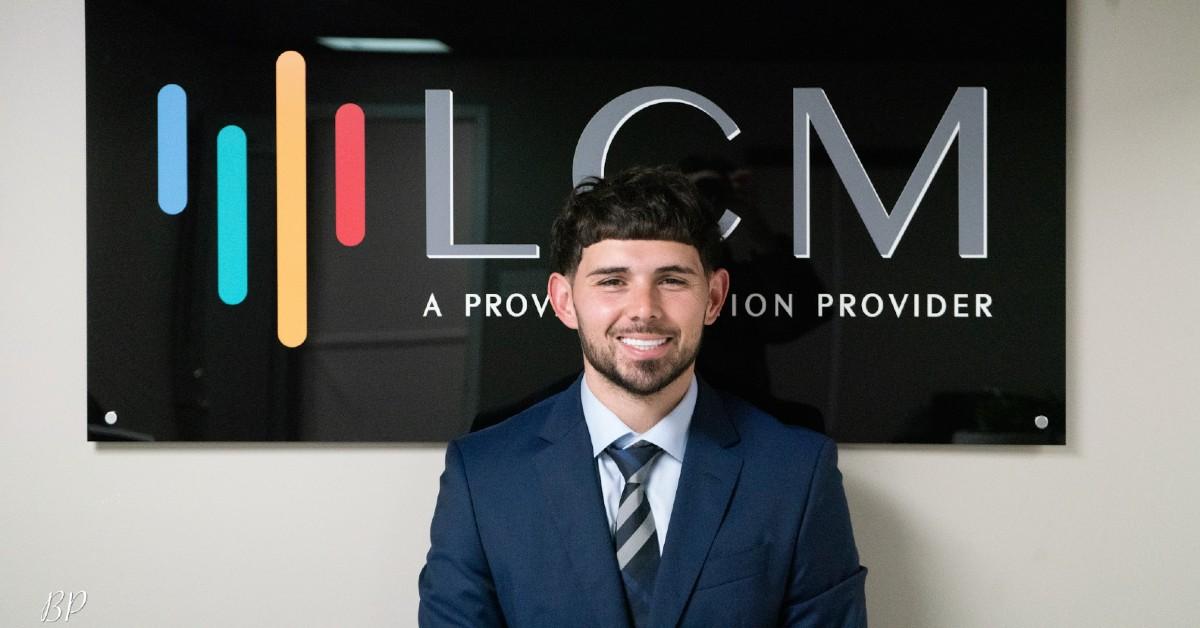 Presented by: Nick Kasmik
29-year-old Anthony Robert Malascalza enjoys life as the CEO of LCM Inc, an outreach organization sponsored by some of the world's most prestigious and nationally recognized consumer brands. But life wasn't always kind to Anthony, significantly when he was growing up.
Article continues below advertisement
From Unemployed to Self-Employed
Anthony always needed strong guidance on how to live his life. At age 4, Anthony had to deal with his parent's divorce. He had to live between his mother's and father's houses. His father always wanted him to take a trade growing up. And because he didn't know any better, Anthony decided to follow his father's wishes.
"I went to a trade High School and ended up taking plumbing," shares Anthony. "But my heart wasn't really in it."
Later on, Anthony was kicked out of his house when he turned 18. He then decided to drop out of college and live on his own. He began couch surfing wherever he could. Anthony was forced to sleep in some of his friends' homes. This newfound independence encouraged him to get out, start working for himself, and seek a better life.
But the problem was nobody wanted to take him.
"I probably applied to almost 200 to 250 jobs," says Anthony, "I most likely went to 40 or 50 different interviews, and I didn't get hired one single interview. Nobody hired me."
Anthony's luck finally changed when one man decided to take a chance on him. This man, in particular, was a peculiar man. He asked Anthony where he lived and how many people he knew in the state. Anthony shared that the man even drank a martini while talking to him, making him feel more relaxed as the meeting went on.
After a couple of basic questions, Anthony got hired. And that's when Anthony's life started to change for the better. As it turns out, the man who hired Anthony worked in the energy industry. Specifically, he was in the energy deregulation niche market. Soon, Anthony learned that he was an excellent salesman. It wasn't long before his boss noticed his talent.
"I ended up hiring over 40 contractors in less than six months," shares Anthony. "Then I started to see an increase in my salary by almost three times the initial amount!"
Article continues below advertisement
As time passed, Anthony slowly gained the confidence to start his own business. He initially started his entrepreneurial journey with two different partners. But later, he decided it was time to do things independently.
"I kind of got tired of building and preparing somebody else's career when I knew I could do it for myself," says Anthony.
In his first year as a business owner, Anthony hit $1M in sales. And through his hard work, sheer determination, and talent for sale, he founded LCM, Inc and successfully became a multimillionaire.
Article continues below advertisement
Making an Impact through LCM Inc.
LCM Inc is unlike any other business. LCM Inc started as a consulting and marketing firm specializing in door-to-door sales for the energy deregulation market. Making a difference in the climate change movement is close to Anthony's heart since this is where he started. He put his experiences and talents to good use to start a company encouraging people to choose the green alternative to electricity.
"We're signing up over 1000 customers a week. We're not only pitching and giving customers a green energy choice, but we're also changing like household by household, from every house from here across the Northeast," shares Anthony. "So many customers a week are now receiving clean energy instead of dirty fossil fuel and coal."
Anthony shared that he has three primary goals for this year. First, he wants to knock down $10 million in sales and revenue annually. Second, he wants to continue building his brand. And lastly, Anthony also wants to participate in as many seminars as possible to teach aspiring business owners about sales growth, entrepreneurship, and the role business owners play in the fight against climate change.
And for anyone who wants to follow in his footsteps to become a successful self-made entrepreneur, this is Anthony's only advice:
"Learn to value relationships over dollar amounts. If I had learned to do this earlier."