NEWS
Chrissy Teigen Puts Her Long Legs On Display In Sheer Tights: 'No Pants, Can't Lose'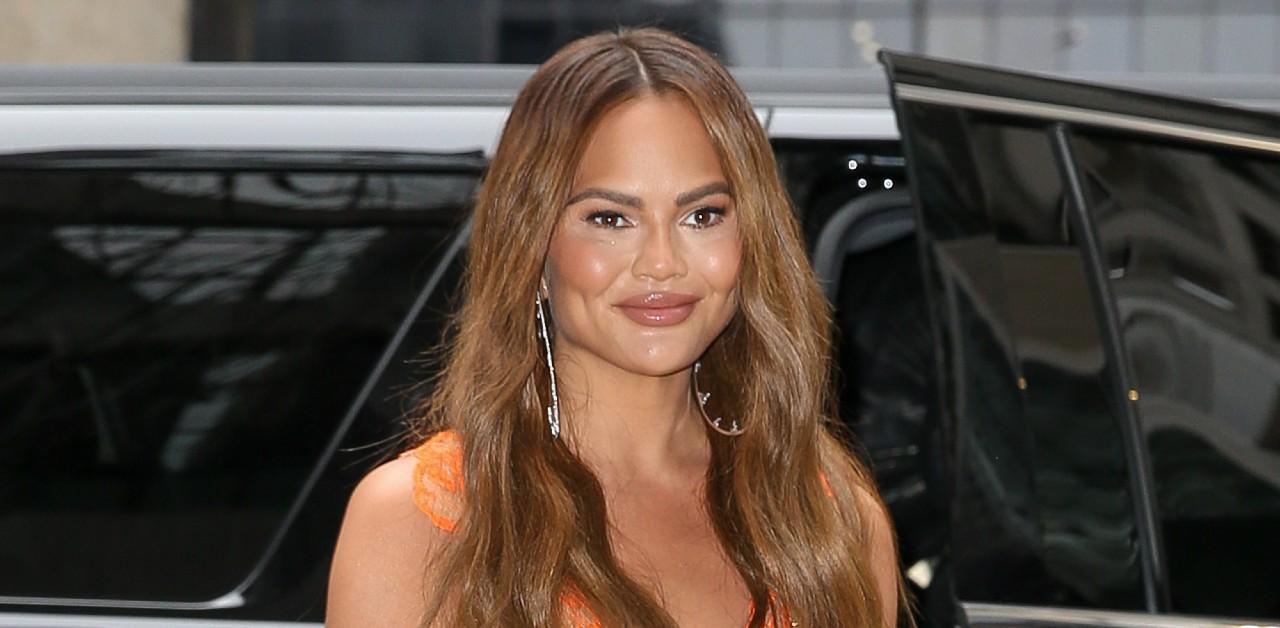 If we've learned anything from Chrissy Teigen's Instagram, it's that if you've got it, flaunt it!
On Thursday, May 20, the model showed off her outfit of the day, which was equal parts sexy and sassy. The star wore black from head-to-toe: underneath a long coat, she had a lace and silk cami tucked into a pair of hot pants, and she also rocked some sheer tights with polka dots, in addition to ankle-strap platform heels.
Article continues below advertisement
"Long coat no pants can't lose 🏈," she quipped in her caption, referencing Friday Night Lights' signature "Clear eyes, full hearts, can't lose" quote.
Actress Mindy Kaling gave the post a like, while Rachel Zoe left a few fire emojis in the comments section. Wrote one fan, "You seriously look absolutely phenomenal."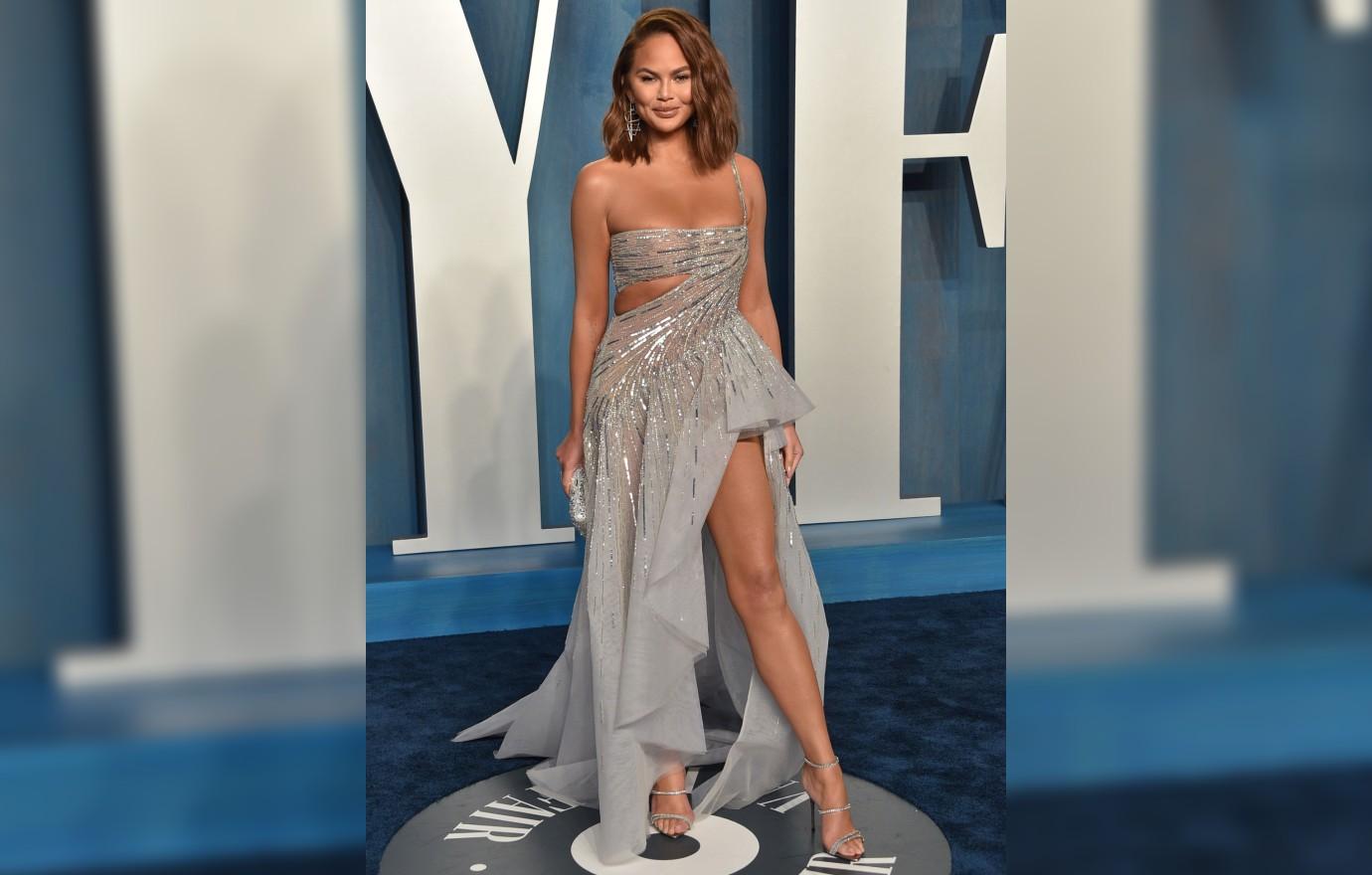 Article continues below advertisement
Unlike most celebs, the cookbook author has actually been very upfront about any cosmetic procedures she's done. Last year, she revealed she had "buccal fat removal" from her cheeks, and years prior, she had fat removed from her armpit area.
"It made me feel better in dresses; I felt more confident," she noted of the latter. "It was the dumbest, stupidest thing I've ever done. The dumbest, but I like it, whatever. I have no regrets, honestly."
Article continues below advertisement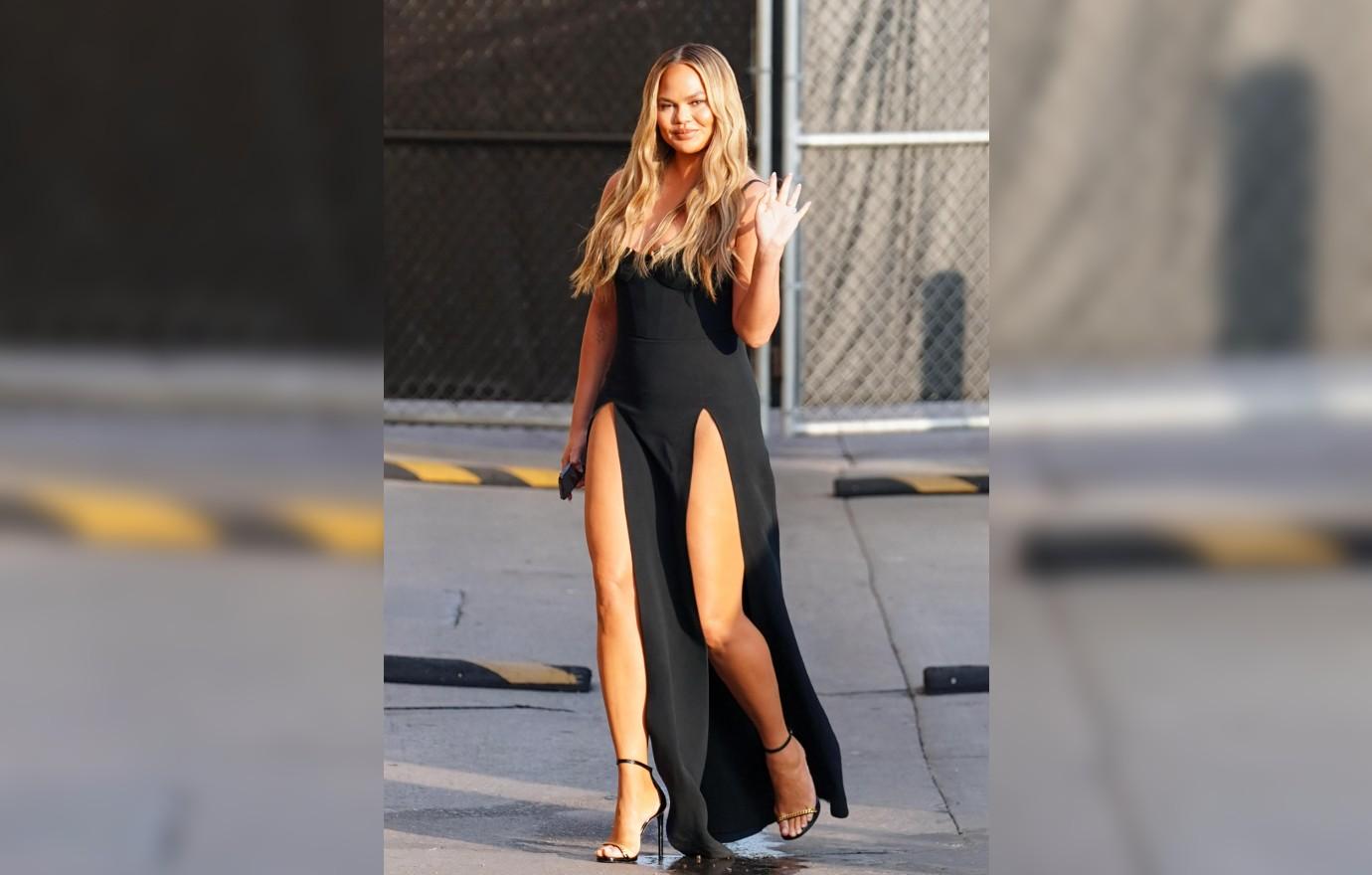 Teigen also had her breast implants removed in 2021, a surgery she underwent a while ago when she first started modeling.
"I'd like to be able to zip a dress in my size, lay on my belly with pure comfort! No biggie! So don't worry about me!" the star explained of why she went back to her natural shape. "All good. I'll still have boobs, they'll just be pure fat. Which is all a tit is in the first place. A dumb, miraculous bag of fat."