NEWS
Pearly Whites and Celebrity Sights: Cosmetic Dentist of Rick Ross and 6ix9ine Speaks on Luxury Dental Visits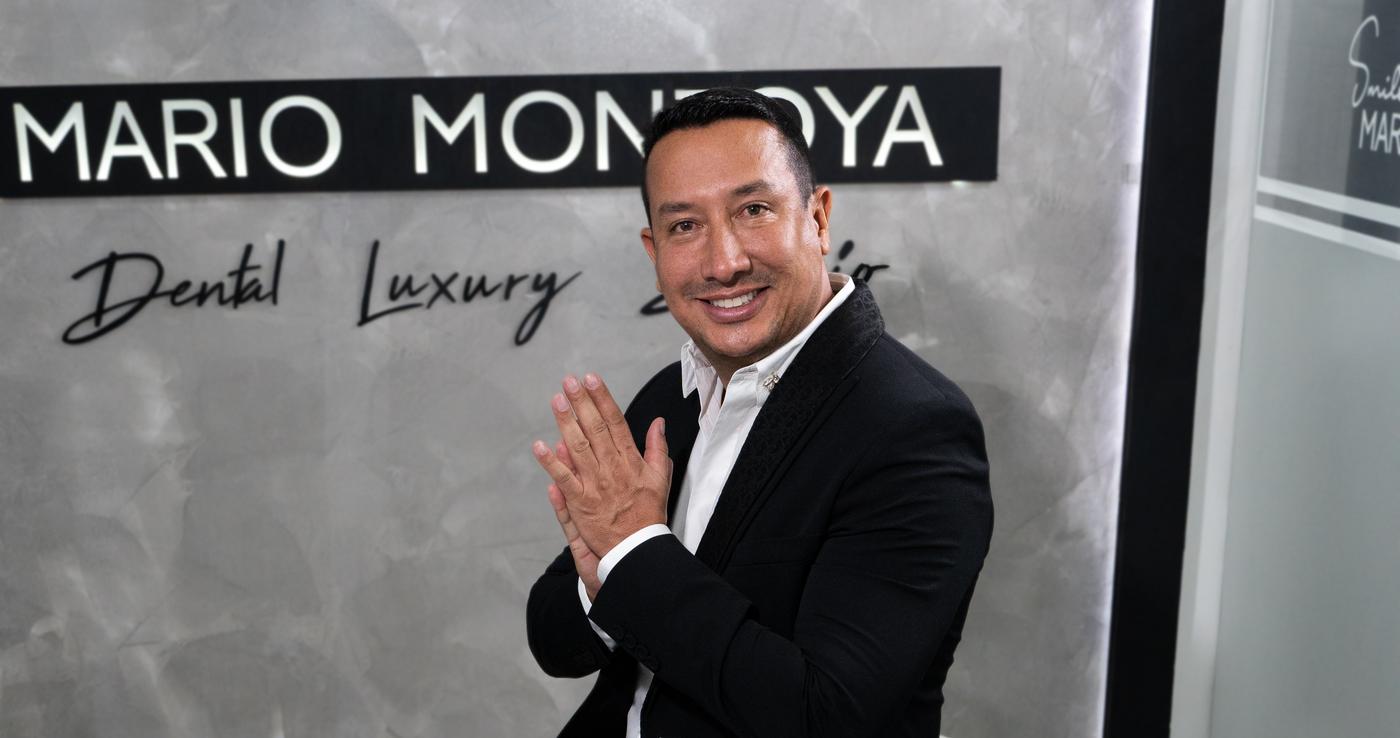 Smiles are not just a sign of happiness. Having a nice smile is also a symbol of success and prosperity because more and more of the really nice smiles are achieved with the help of cosmetic dentistry. Dr. Mario Montoya has emerged as a leading figure in the field, catering to high-profile celebrities such as Rick Ross and 6ix9ine. His expertise in crafting captivating smiles has earned him a reputation as a top cosmetic dentist not only in his native Colombia but also internationally.
Dr. Montoya, hailing from Cali, Columbia, entered the realm of dentistry in 1999, graduating from the Autonomous University of Manizales. His commitment to lifelong learning and relentless pursuit of excellence led him to earn a postgraduate degree in Oral Rehabilitation from the Military University in 2005. In 2008, he launched his own dental clinic, "Smiles by Mario Montoya."
Article continues below advertisement
Dr. Montoya has seen luxury dental services emerge as a response to the growing demand for personalized and aesthetically-driven dental treatments. There is a need to provide a holistic approach that caters to the aesthetic aspirations and comfort of all kinds of patients. These services distinguish themselves through luxurious clinic environments, personalized treatment plans, advanced technology, and a focus on the overall patient experience.
At the heart of Dr. Montoya's practice is a philosophy that fuses the scientific precision of dental health with the artistic finesse of aesthetic appeal. His dental clinic, "Smiles by Mario Montoya," embodies this philosophy, offering top-tier, personalized dental services in a luxurious, relaxing environment.
So, what sets Dr. Montoya's luxury dental services apart? Firstly, it is the level of personalized care that he delivers. His services are meticulously tailored to meet his celebrity clients' unique needs and lifestyles. The practice involves creating a detailed treatment plan that addresses oral health issues and achieves the perfect symmetry, proportion, and shade required for a red-carpet-worthy smile.
Secondly, using advanced technology in his practice sets Dr. Montoya apart. Luxury dental services demand precision, efficacy, and comfort – a triumvirate that modern technology and cutting-edge techniques make possible. From digital imaging systems for accurate diagnostics to state-of-the-art equipment for cosmetic procedures, Dr. Montoya's clinic is a testament to his commitment to using the best available resources in the field.
Furthermore, Dr. Montoya understands that comfort and convenience are paramount for his clients. His clinic offers an exceptional dental experience by accommodating his celebrity clients' demanding and unpredictable schedules, offering flexible appointment slots and immediate availability for emergencies. This ability to cater to his clients' unique demands without compromising the quality of care underscores the essence of his luxury dental services.
Privacy and discretion are other critical pillars of Dr. Montoya's practice. Given the public scrutiny that celebrities often face, ensuring confidentiality is paramount. The private waiting rooms, discreet entrance and exit points, and meticulous patient confidentiality protocols indicate Dr. Montoya's premium on privacy.
Article continues below advertisement
Despite the glamor and exclusivity associated with luxury dental services, Dr. Montoya emphasizes that the core of his practice is about fostering oral health. Like everyone else, celebrities need routine dental care, including cleanings, fillings, and check-ups. While these services may lack the allure of cosmetic dentistry, they are the bedrock upon which a beautiful smile rests. Recognizing this, Dr. Montoya ensures these services are performed meticulously, offering them discretion and flexibility to cater to his clients' unique demands.
The roster of celebrities who have trusted Dr. Montoya with their smiles is impressive, including the likes of Rick Ross, Money Baggyo, Blac Youngsta, Rich The Kid, Safaee, Tekashi 6ix9ine, and more. However, the remarkable thing about Dr. Montoya's practice isn't just the clientele he serves but the quality of service he provides.
Dr. Mario Montoya's journey in luxury dental services is a testament to his commitment to excellence. His unwavering dedication to his craft, the personalized and high-quality care he delivers, his commitment to privacy, and his flexible availability are transforming the landscape of celebrity dentistry.
Celebrity dentistry represents a fascinating intersection of artistry, technical expertise, and personalization. Dr. Mario Montoya's contributions to this specialized field have been instrumental in creating countless radiant smiles for high-profile individuals.
And while terms like "luxury dental services" might suggest exclusivity, the techniques and treatments used by Dr. Montoya are available to anyone interested in investing in their oral health and the appearance of their smile. In Dr. Montoya's world, everyone deserves a confident, beautiful smile. The lights of Hollywood may shine brightly, but the radiant smiles crafted by Dr. Montoya in his Cali, Colombia clinic truly steal the show.