NEWS
Celebrity Cosmetic Surgeon, Simon Ourian, Delivers Kim Kardashian Perfection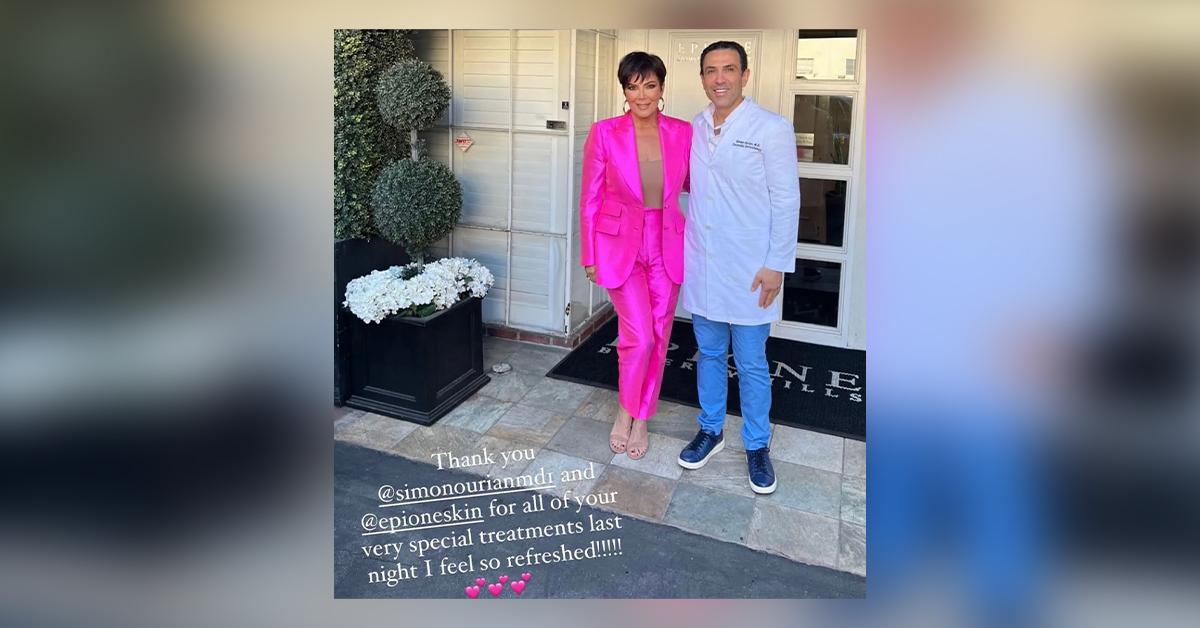 Perfect skin, a killer body, and a face to die for—these are the things that people in Hollywood seem to have. But how do they achieve this level of perfection? Great genes, the best stylists and makeup artists money can buy, not to mention the billions of dollars worth of celebrity-worthy clothing. However, we have also seen the dramatic transformation on our favorite celebrities' faces that have left us reeling with equal amounts of envy and adoration. The before and after photos contrast sharply, marking the difference between what their momma gave them and the work they paid for. This clearly tells us there's a professional or team working tirelessly behind the scenes to ensure the star always looks picture-perfect at any given moment. What if I told you that there was a doctor who could give your skin the look of these stars? You would be eager to meet this person, right?
Article continues below advertisement
Well, now you can achieve the jaw-dropping, envy-inducing looks you have always desired, thanks to celebrity cosmetic surgeon Dr. Simon Ourian. Dr. Ourian's job as a doctor who specializes in cosmetic dermatology is to create Hollywood-worthy perfection for the celebrities you see on TV or in magazines every day. As someone trusted by many A-listers for his top-notch service and results, it's not hard to see why Dr. Ourian has earned such an impressive reputation. Countless celebrities are loyal clients of his and swear by his treatments to maintain an appearance no filter can compare to. His list of clients includes top actresses, A-list influencers, and athletes with millions of followers. The stunning Keeping Up With the Kardashians star Khloé Kardashian is one of the doctor's high-profile clients.
In 2020, Khloé broke the internet when she posted stunning photos and selfies on Instagram showcasing a transformed and dazzling face. Her perfectly arched brows and full lips complimented her sculpted and flawless body, which elicited millions of reactions from her fans worldwide. This bold and sensational transformation also raised speculations from different quarters. Some people thought she had undergone invasive procedures to enhance her aesthetics, and others attributed her new look to her conscientious fitness and diet regimen. Others believed it was both, and that might just be the truth.
The Kardashian-Jenner tribe is renowned for its commitment to physical perfection. Love them or hate them, these people know that beauty is power, and it doesn't come easy! A cursory glance at their social media profiles will show you a team dedicated to looking great, which may also explain their heightened confidence levels. Dr. Ourian has been closely linked with the Kardashian-Jenner clan and has had a hand in Khloé's picture-perfect visage and radiance. In a viral post shared by the Daily Mail, Khloé and her sister Kim welcome the doctor for a house call, and he's heard promising Khloé she will wake up looking even more gorgeous in the morning.
If the results are anything to go by, Dr. Ourian's combination of art and science is just what the doctor ordered, and all women need it! The good news is that Dr. Ourian's Epione Beverly Hills clinic is equipped to handle every demand. Dr. Ourian and his team are willing and ready to provide a complete suite of fully-adaptable treatments to match your unique goals, beauty, and style with the most memorable cosmetic aesthetics of modern times.