NEWS
From Council House To Dubai Penthouse: The Incredible Journey Of Kaif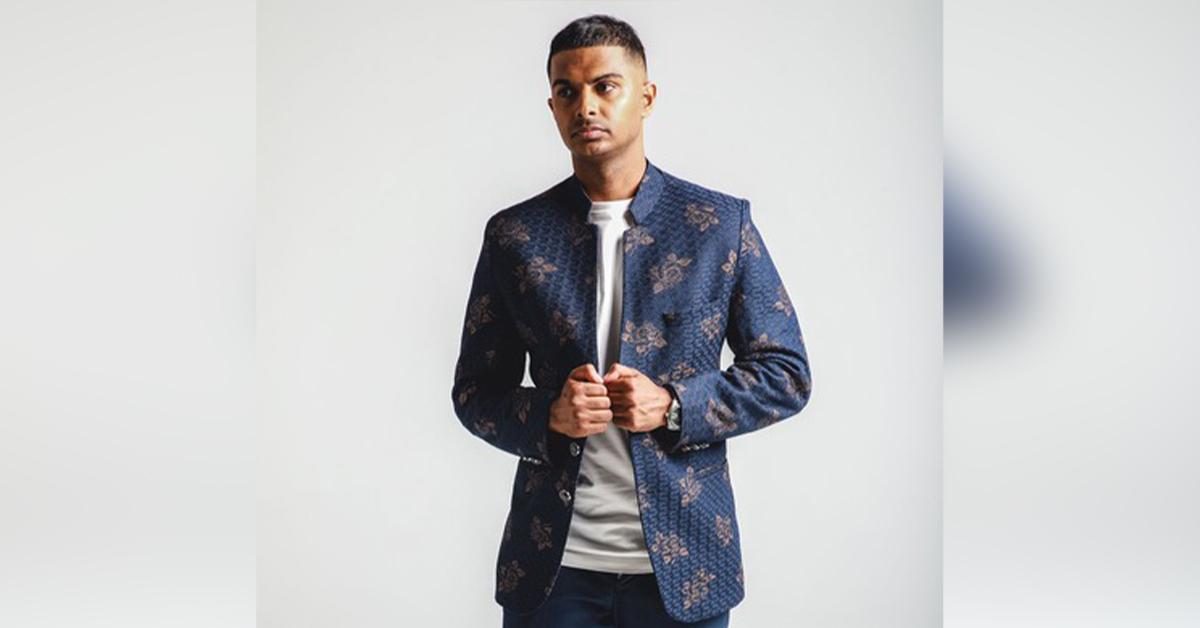 As far as markets go, the cryptocurrency one is among the most volatile ones. It would be easy to call it unpredictable without the years of data showing that volatility is a trait that's to be expected. Investors and traders seem to have made their peace with it, too; the cryptocurrency market is expected to grow at a yearly annual rate of 7.1%, reaching $2.2 billion in size by 2026, according to a 2021 Markets And Markets report.
For many investors, the volatility of the market is only one of the challenges. To many people around the globe, crypto is still an esoteric concept too difficult for them to wrap their heads around, and not something they would stake their future on. To others, however, cryptocurrency has been a vehicle for solving some of their life problems.
"I like to say I went from a council house to a Dubai penthouse; from driving an Amazon van to being a landlord," says Kaif. "Trading cryptocurrency is what got me there."
Article continues below advertisement
The Humble Beginnings in the UK
For most of his young life, money wasn't something Kaif had in abundance. It could hardly be said he had enough of it at all, but that wasn't the only problem the future crypto-trading expert was encountering. "School was also difficult for me, and not just because I couldn't keep up with the fashionable trends," Kaif explains. "The system didn't appeal to me, and I had to focus on other challenges that low income household children face. The teachers did not seem to have much belief in me either, it felt I was another number in the system to them."
Not only were teachers generally uninterested in helping young Kaif find his way, but some of them also harmed him. His math teacher, for example, singled him out for ridicule as the lowest-performing student. While such treatment had a negative effect on his confidence, it did impart in Kaif something much more valuable: a desire to help people.
"Having gone through those experiences myself, I really started developing empathy for people who needed support," Kaif explains. "I felt I could relate to people who were being seen as 'lesser' by society, and I was craving to be a beacon of light for them."
While Kaif eventually got into a position where he was able to change other people's lives, the road there wasn't straightforward. Kaif eventually studied psychology and spent some time organizing and promoting parties—a gig that turned out to be a well of valuable lessons about himself and business in general. It was at the time he was at his lowest that he decided to give podcasting a go, which eventually turned his attention toward the thing that would change his life: cryptocurrencies.
Starting His Rise as a Crypto Trader
Kaif's first investment into cryptocurrencies was one he'd likely advise against now that he's experienced; he invested all the money he had to his name, some £700, in crypto. After some back and forth, changing his position and then switching it back to his original investment, £700 turned into £30,000. "It was the most money I'd seen in my life, and I truly believed I was going to be rich," says Kaif. That's not how it went down, though.
After holding his position through a bearish market, he saw his £30,000 worth of crypto dwindle to just £1,000. This happened in a matter of weeks. That, however, was a turning point for Kaif. "It was at this point I asked myself a simple question," he explains. "I would either withdraw the money and put it toward further education—I was enrolled in a master's program in counseling—or double down on crypto and learn how to trade."
Having witnessed how it's possible to turn hundreds of pounds into tens of thousands of pounds within days, completely legally, Kaif didn't have a hard decision in front of him. He went all-in on crypto. It didn't take too long for Kaif to see that he was onto something big.
"I was still doing my master's and trading on the side when, one day, I was picked up by an Uber driver who turned out to have some issues with debt, on top of having to provide for his family," Kaif recalls. "So we came up with a plan that he'll, once a week, come mine for an hour so I could show him the ropes. After a month, he was good enough to be able to follow a trading plan and my signal. Two years later, he got back in touch to let me know that he was debt-free, free of his mortgage, and that he didn't have to drive Uber anymore."
Helping Others Succeed
Since those days, Kaif has done exceptionally well for himself. He's even gone so far as to post challenges on Instagram where he documents the unbelievable profits he's been making with trading. Whether it's going from $100 to $1,000 or $40,000 to $100,000 in a day, he always displays his execution with honesty and transparency.
He doesn't do it to brag, though, even though bragging seems to be a part of being a trader with an online presence. "Crypto's volatility can help people make life-changing profits, but it's risky. It's paramount that they are well-educated," Kaif explains. "When markets are up, so are opportunities to invest. When they're down, there are shorting opportunities. Everything people need is an internet connection, and they can make money with crypto. And it's my privilege to be in their corner, helping them fight their way to a better future."