ENTERTAINMENT
Artist Dan Pearce Teams Up With The Prodigy's Maxim For Powerful Pandemic Mix Media Art Project 'Hope'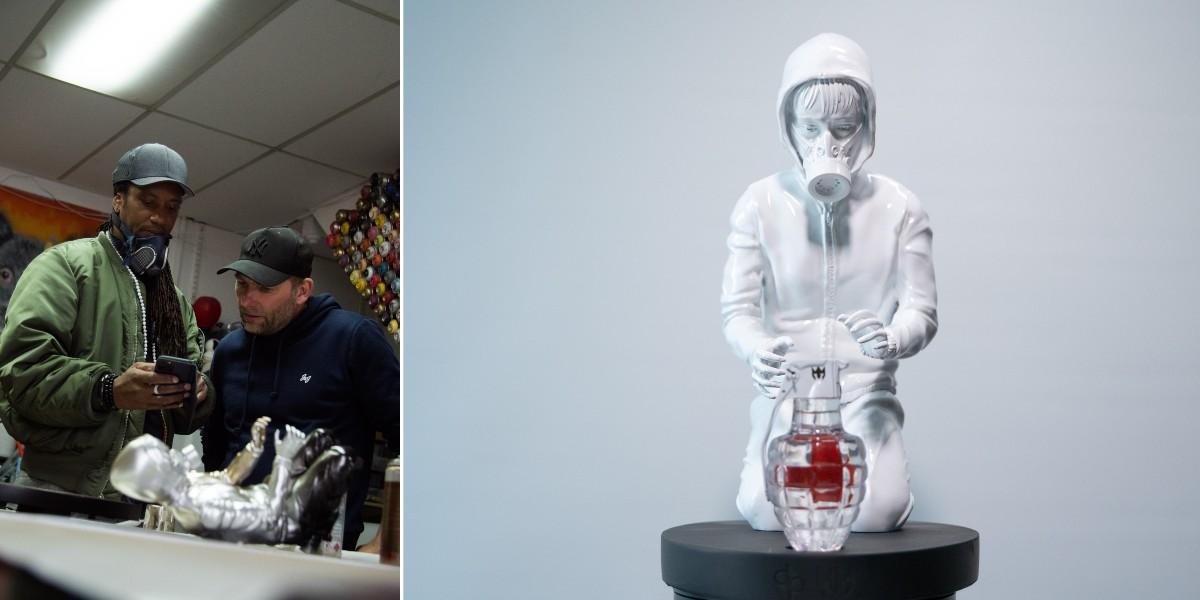 Dan Pearce has long been one of the hottest names on the art scene. Most recently, he teamed up with The Prodigy frontman and artist Maxim for a powerful and poignant pandemic art project that includes sculptures, a short film, exhibition and EP release.
Article continues below advertisement
The Hope project launched with a VIP private view at London's new 99 Projects on May 19, and the exhibition will be available for public view until June 7. The acclaimed artists spent a year over lockdown creating the ambitious, multi-platform collaboration, which is inspired by the "Hope" that everybody is clinging onto, as we gradually ease out of the devastation wreaked by coronavirus.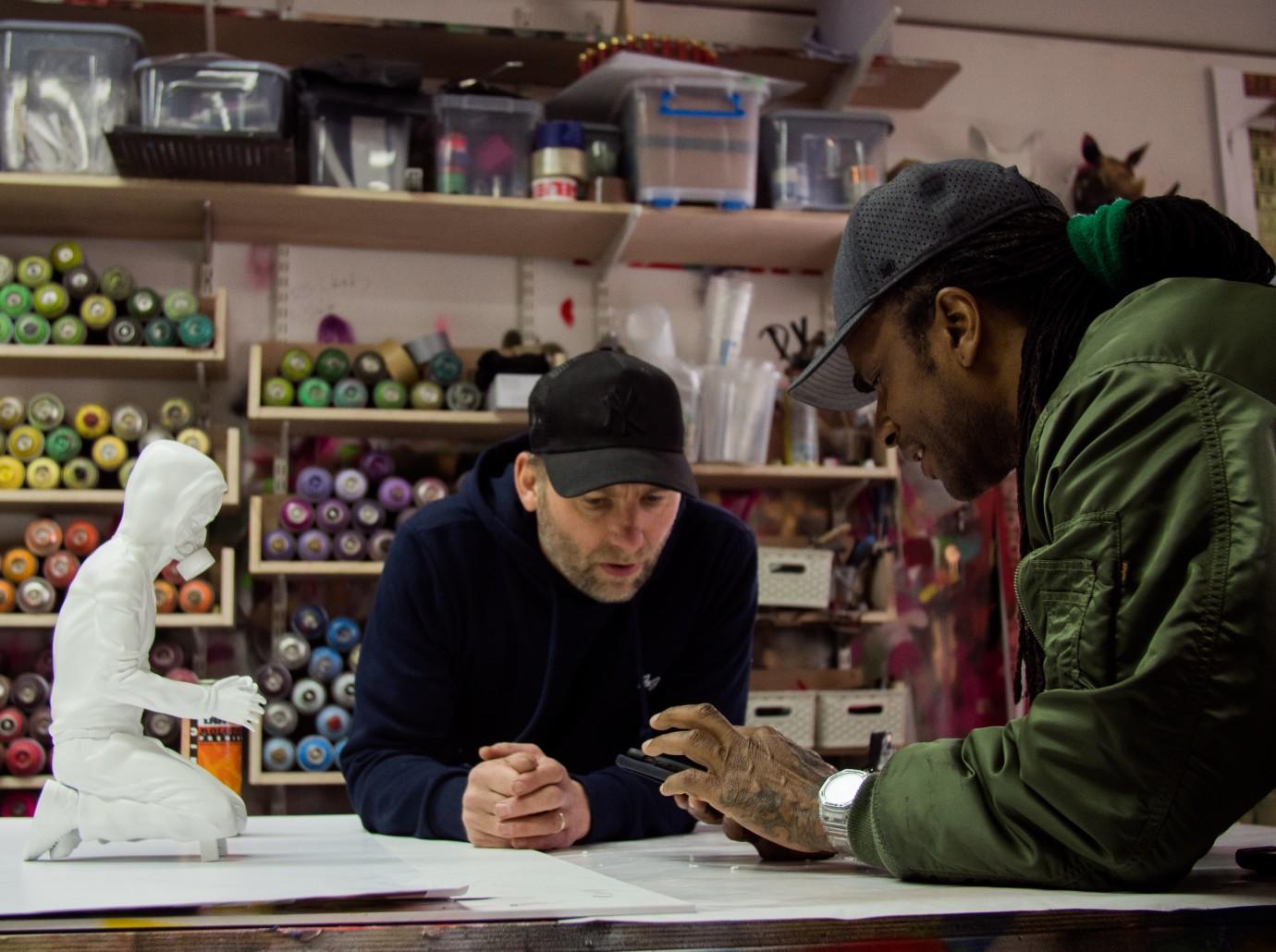 Article continues below advertisement
"We've known each other for a few years as we both exhibited art at the same galleries and attended each other's exhibitions, so we always chatted about doing a collaboration," said Pearce. "Lockdown gave us that opportunity, and we wanted the project to deal with this difficult year, while demonstrating the positive message about the role hope now plays."
Article continues below advertisement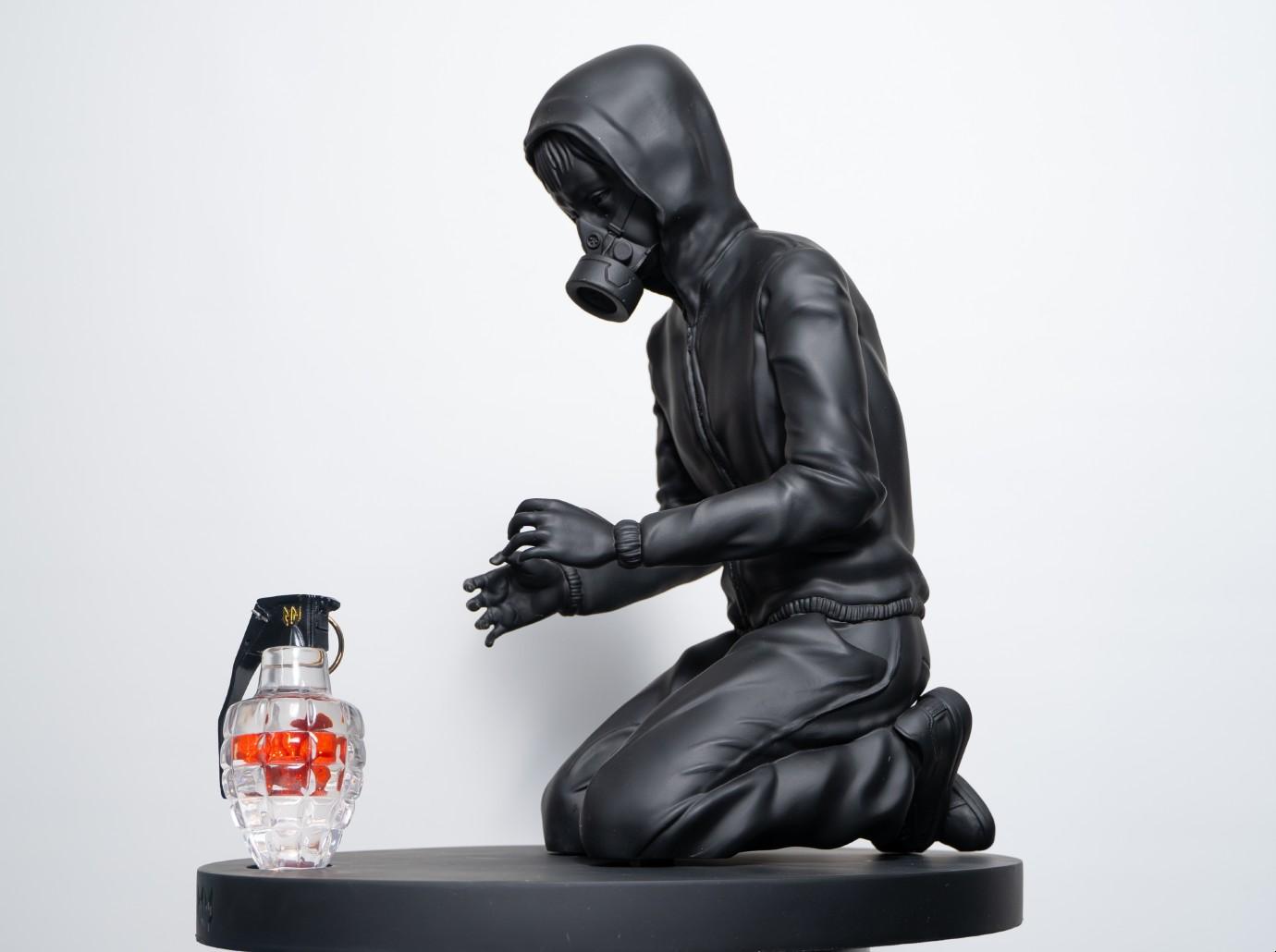 On May 20, the pair released an edition of 50 sculptures created together, depicting a little boy — based on Pearce's son — wearing a gas mask and preparing to pull the pin on a clear, resin grenade, containing a heart, which represents our emergence from lockdown and the hope that will help us navigate our new worlds.
Article continues below advertisement
The grenade is a recurring symbol and theme in Maxim's art, which includes highly sought-after paintings, prints and sculptures created during his 18 years in the art world. The pieces demonstrate Dan's skills in 3D modelling and Maxim's experience floating objects in resin.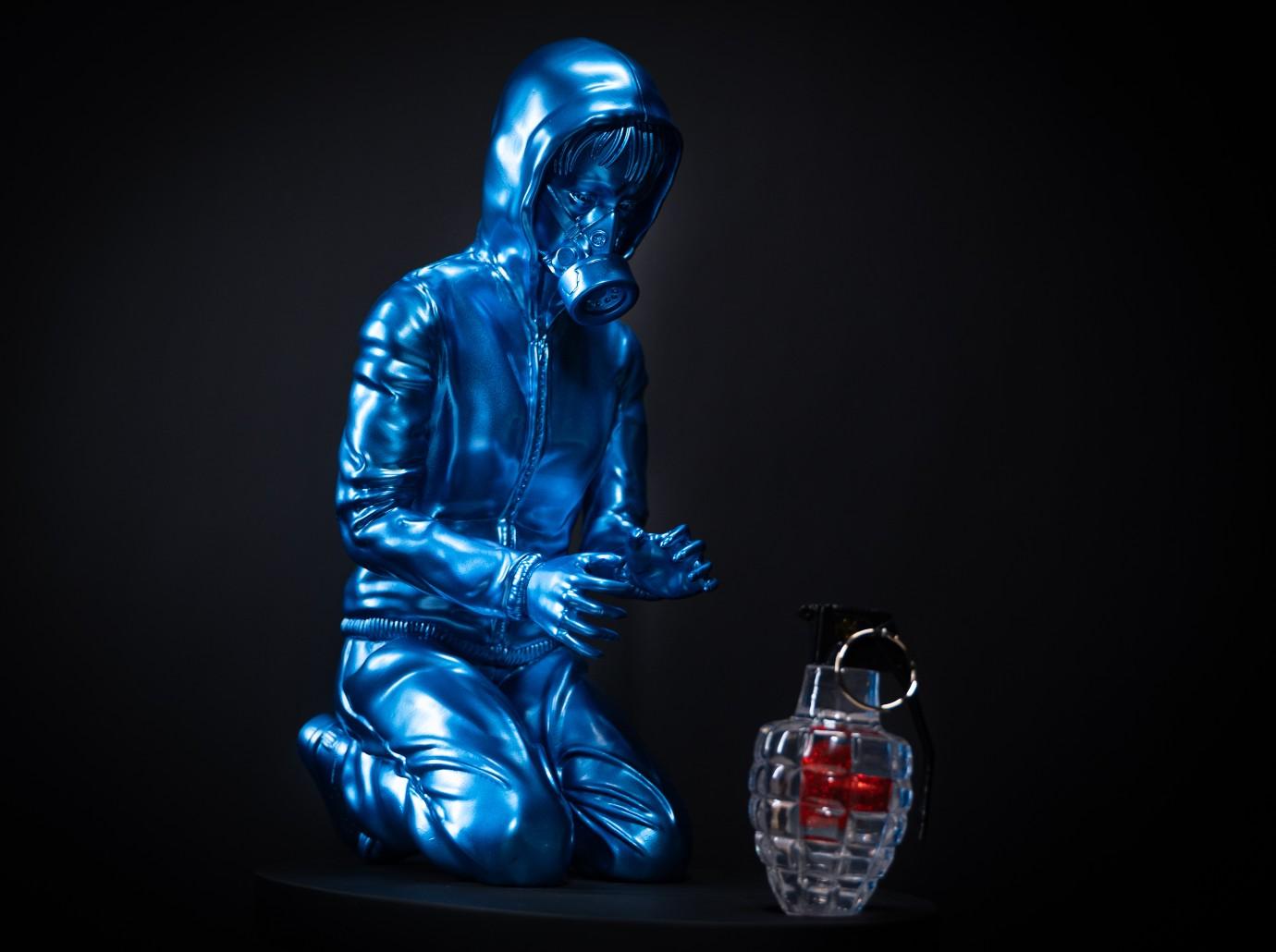 Article continues below advertisement
The sculptures were released as a limited edition in assorted, hand-painted colors with ten special editions, with Swarovski Crystals added by the artists. They will be available via galleries including Enter Gallery and Clarendon Fine Art, as well as the artists' respective websites. Five of the exclusive hand-painted sculptures are available in TAP Galleries at Selfridges.
Article continues below advertisement
Their short film, directed by John Smith, touches on the mental health implications the virus has had on children, showing Pearce's 11-year-old son, Jackson, living through the pandemic. It also references the pandemic's impact on homelessness — with a moving cameo from Maxim, playing a person living on the streets — as well as austerity, with touching food bank scenes. It closes with a strong message of kindness, giving and the "hope" that it is named after, showing the little boy in a gas mask about to pull the grenade pin — mirroring the sculpture itself.
"Jackson had an innocence and no acting school baggage. He just understood what the part was about — a boy struggling amidst his COVID nightmare," said Smith.
Article continues below advertisement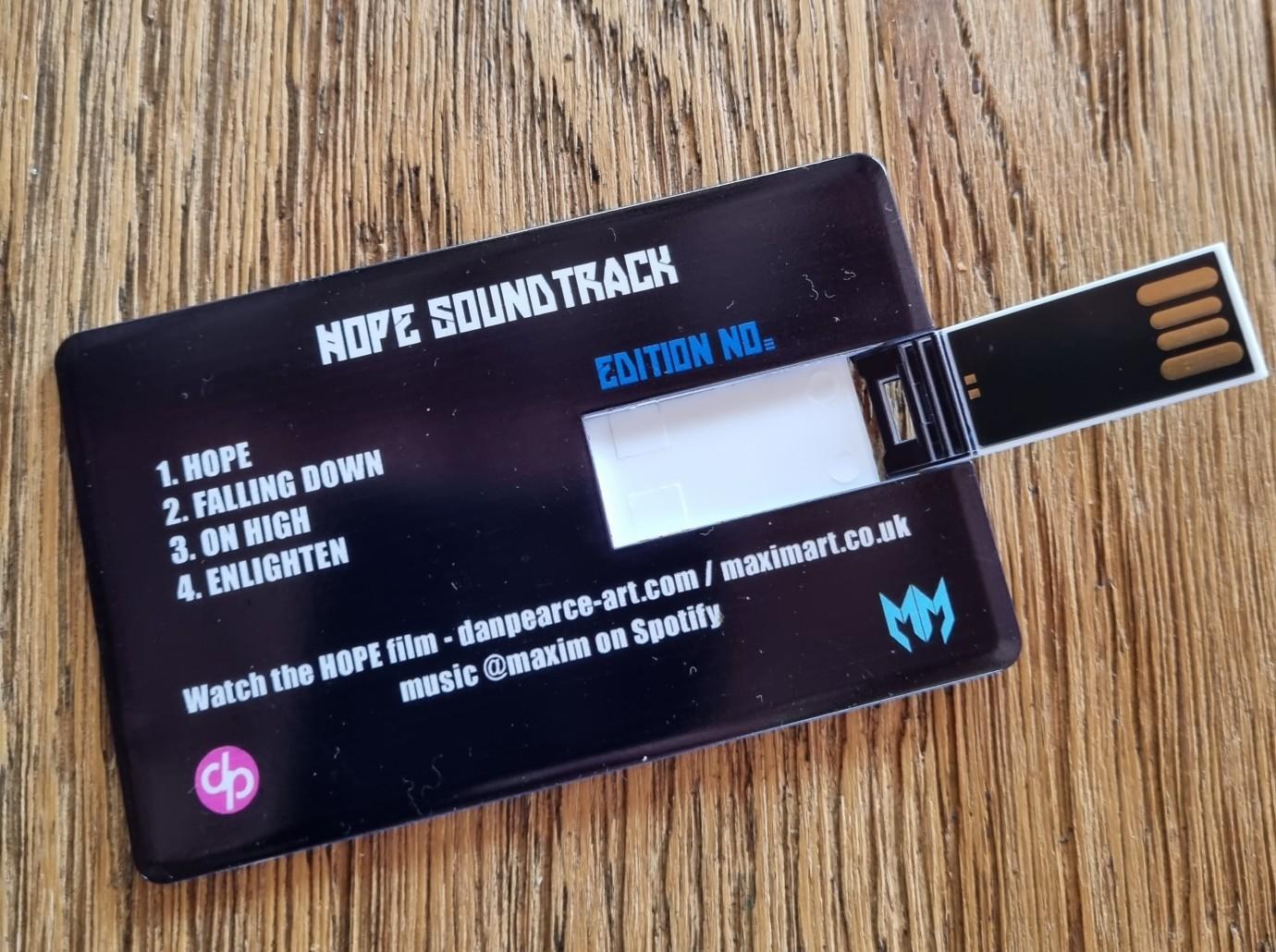 The soundtrack to the film is also titled "Hope" and was released along with three other tracks on a Hope EP, on bespoke memory cards inside the sculptures, exclusively for buyers of the sculptures. The music will then be released to the public three months later, via digital outlets like Spotify, Apple Music and Amazon on the Red Room Arts label.
Article continues below advertisement
The artists will be donating one sculpture to NHS Charities Together, one to young people's mental health charity YoungMinds and one to homeless charity Shelter, to raise funds for those most affected by the outbreak — themes explored in their moving film.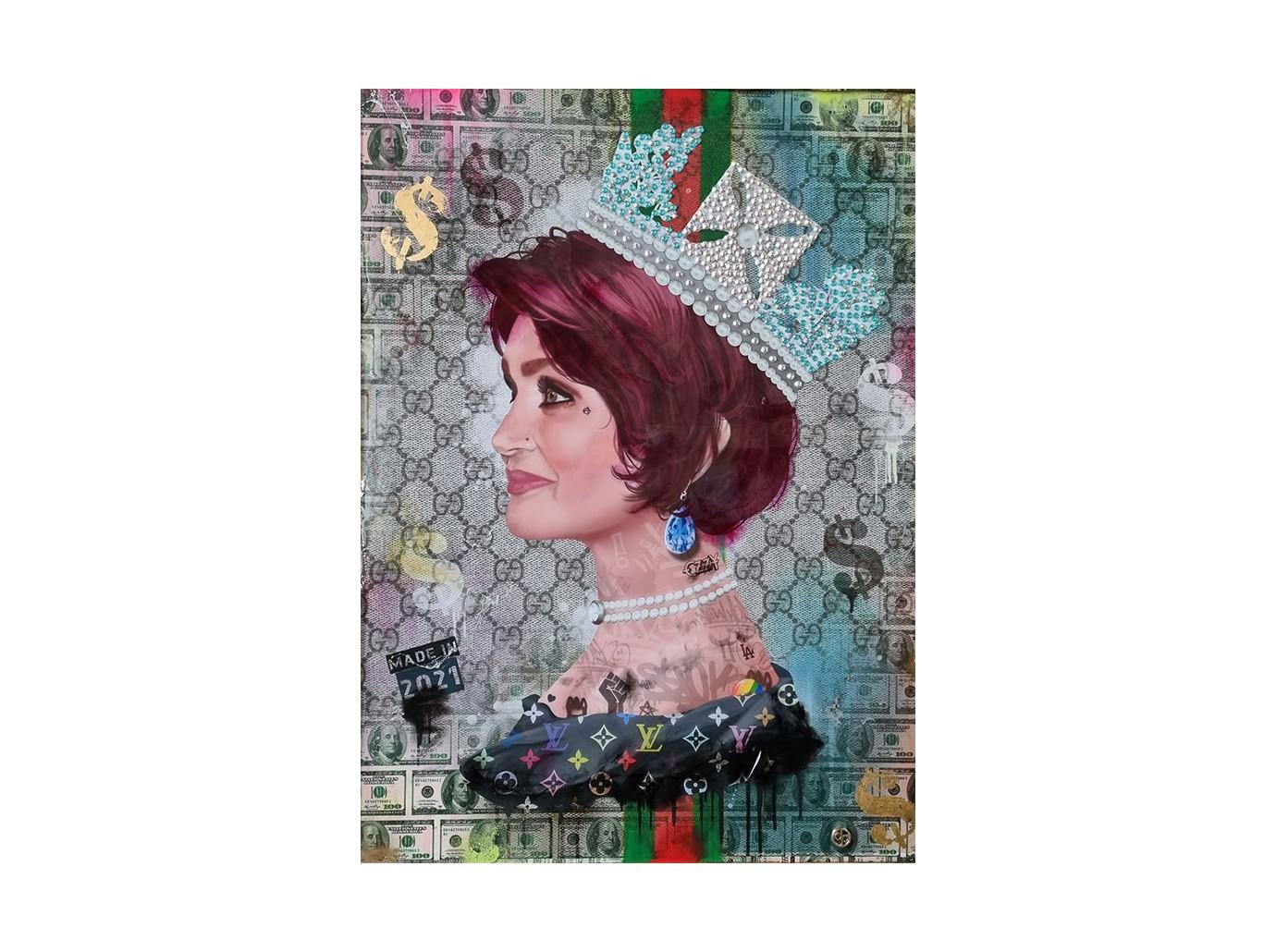 Article continues below advertisement
He was named "one of the U.K.'s most collectable, emerging artists" by Shortlist and his work employs spray paint, hand-painted acrylics, lenticular, neon lights, 3D objects, screen-printing, textured resin, gold leaf and collage, as well as his own photography and street art.