NEWS
Dave Chappelle Got COVID After Partying With Elon Musk: Photo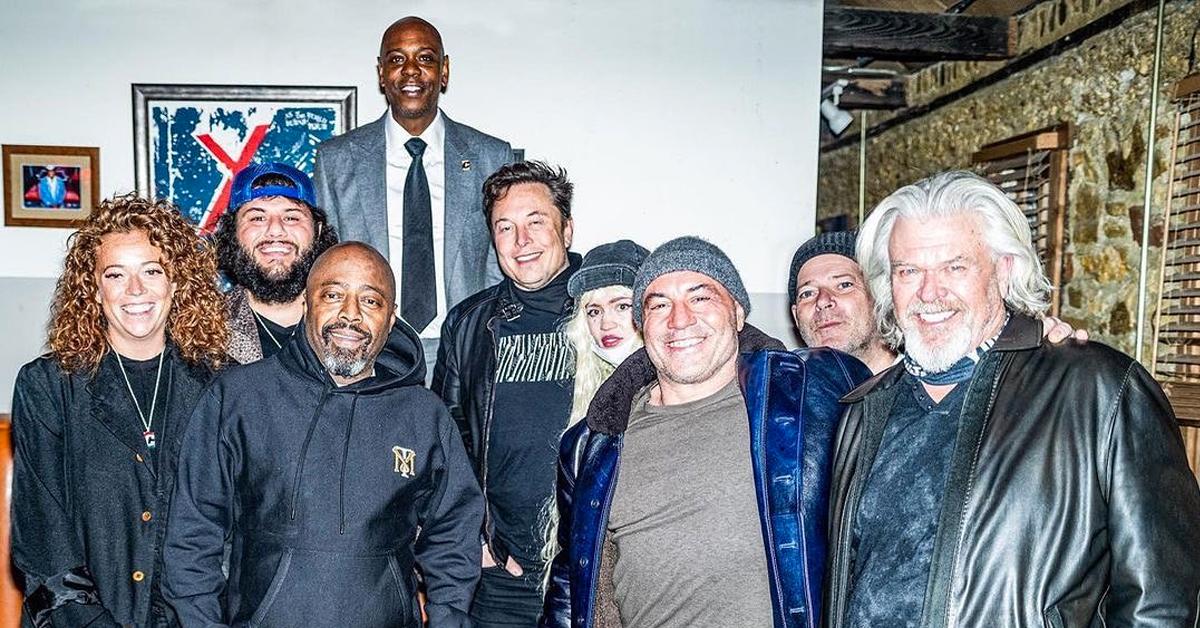 Dave Chappelle has tested positive for COVID-19 just three days after he partied with Elon Musk, Grimes and Joe Rogan in Austin, Texas. It is not known if he contracted the virus from someone at that gathering or spread it, but none of the nine people in a photo posted by Rogan were wearing masks.
Article continues below advertisement
Rogan later commented on the news after Chappelle announced he would have to cancel his shows this weekend. "Sorry my friends, the Friday and Saturday shows at @stubbsaustin have been canceled. We'll reschedule them as soon as we can. Much love to you all," wrote Rogan on Instagram.
Article continues below advertisement
He later went back and added: "Edit: because people are asking, I was not exposed to the person who had covid and I have tested negative every day this week. Also, the person that gave covid to Dave was NOT Elon's partner." The other people in that photo from three days ago included Michelle Wolf, Donnell Rawlings, Mohammed "Mo" Amer, Ron White and Mathieu Bitton.
Grimes and Musk recently welcomed their first child together, and the pandemic has been very good to the South African. His wealth has increased by over $150 billion since 2019, and he now finds himself in a daily battle for the title of the richest person in the world with Amazon CEO Jeff Bezos.