ENTERTAINMENT
'American Idol' Alum David Archuleta Joins Broadway Stars From 'Dear Evan Hansen,' 'Hamilton,' More On New 'In Pieces' Album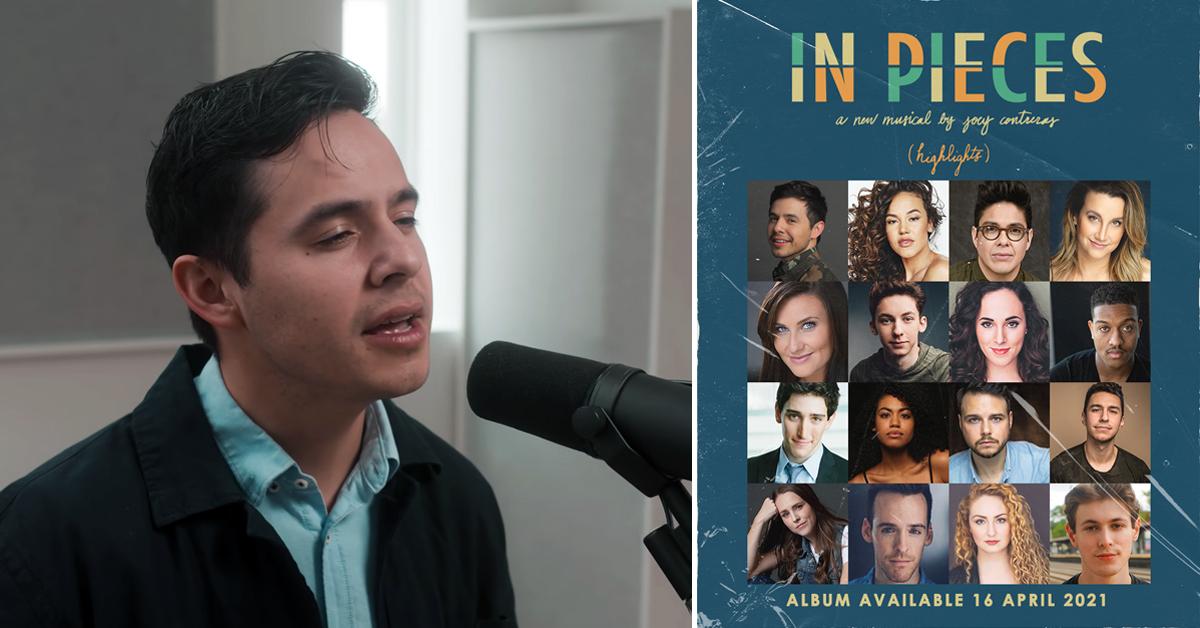 Missing Broadway? Musical theatre buffs — as well as avid American Idol fans — can get their fix when the latest album from songwriter Joey Contreras, titled In Pieces, is released on April 16.
Article continues below advertisement
David Archuleta, the runner-up on the seventh season of the hit reality singing competition American Idol, has joined a roster of Broadway stars for the highly anticipated album, which will also feature the voices of Dear Evan Hansen star Andrew Barth Feldman, Hamilton's Solea Pfeiffer, Newsies' Ben Fankhauser, Be More Chill's George Salazar and Breaking Down the Riffs YouTube sensation Natalie Weiss.
Any tried-and-true New Yorker can relate to In Pieces, a musical journey set in the Big Apple following eight individuals reflecting on the paths — and partners — they've chosen that led them to where they are today.
Article continues below advertisement
The magical first kiss. An unlikely friendship. Well-kept secrets. The monotony. The rebound. An awkward reunion on the 1 train. These pieces create a universal remembrance of what it's like to be young and learning in love.
Article continues below advertisement
Under the Broadway Records umbrella, the 10-track album will also feature Ashley De La Rosa, Mia Gerachis, Brad Greer, Leslie Hiatt, Emily Kristen Morris, Stevi Incremona, Sean Doherty, Nygel D. Robinson and Tommy Kaiser as well as the songwriter behind it all, Joey Contreras.
"[One] thing I think people may find inspiring or cool is that this entire project was rehearsed and recorded during the COVID-19 pandemic, so it was a lot of Zoom calls, home setups and studios with artists across the country," Contreras explained.
Article continues below advertisement
"It definitely became a project of passion and purpose for me and my husband, Brian Russell Carey, who co-produced this with me during these crazy times."
Article continues below advertisement
Separately, a London production company, Future Spotlight Productions, assembled an all-star cast of West End stars for a feature film version of the musical, which will be available for streaming April 23-26. Watch the preview below.
Article continues below advertisement
In anticipation of the album's release, "Singin' the Same Line," performed by Hamilton's Pfeiffer, is currently available on BroadwayRecords.com and wherever digital music is sold. Watch the music video below!