NEWS
Davood Roostaei: The Master Behind Cryptorealism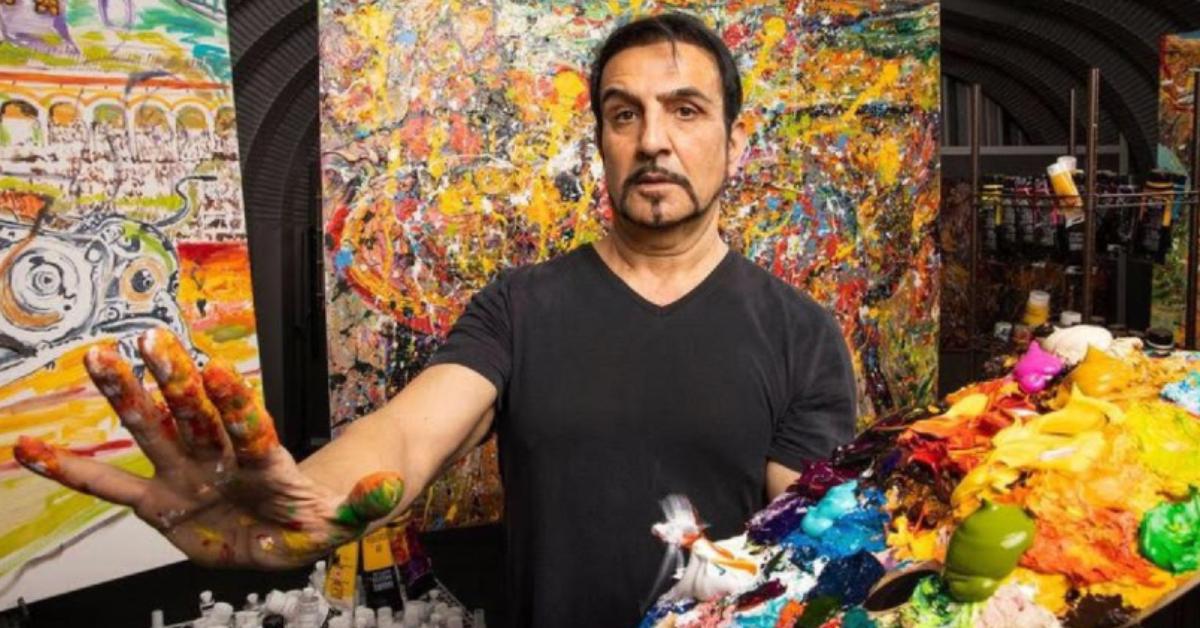 Davood Roostaei, contemporary artist and founder of Cryptorealism, has been revolutionizing perspectives in art for over 30 years. Roostaei's storied past gives both his life and his work a depth which is revealed in his paintings through the layering of multiple levels of images amongst bright splashes of color–demanding the viewer become an active participant in the revelation of meaning.
His subject matters range from the celebration of the human form and public figures, to serving as commentary on political topics and world events. Roostaei's own past experiences serve as the background against which he sheds light on a variety of topics past, present, and future; often bringing disparate motifs together in a brilliantly cohesive fashion.
Article continues below advertisement
Roostaei's passion and commitment are evident in his work, which he executes solely with his bare hands. A brush simply could not achieve the visceral connection he seeks in his work, and he has not used one in his paintings since 1986.
The texture of his paintings is in some instances sculptural. He spares no paint in molding the images to his liking. The picture's passion, on the other hand, is not the purpose in itself but rather a reflection of the artist's immersion in his subject matter.
Roostaei works cyclically, dealing with ideas concrned with time, history, culture, and philosophy in his paintings. He initiates a dialouge around social conditions, depecting the hopes and fears of self and society, including those that are imagined and those which have been realized.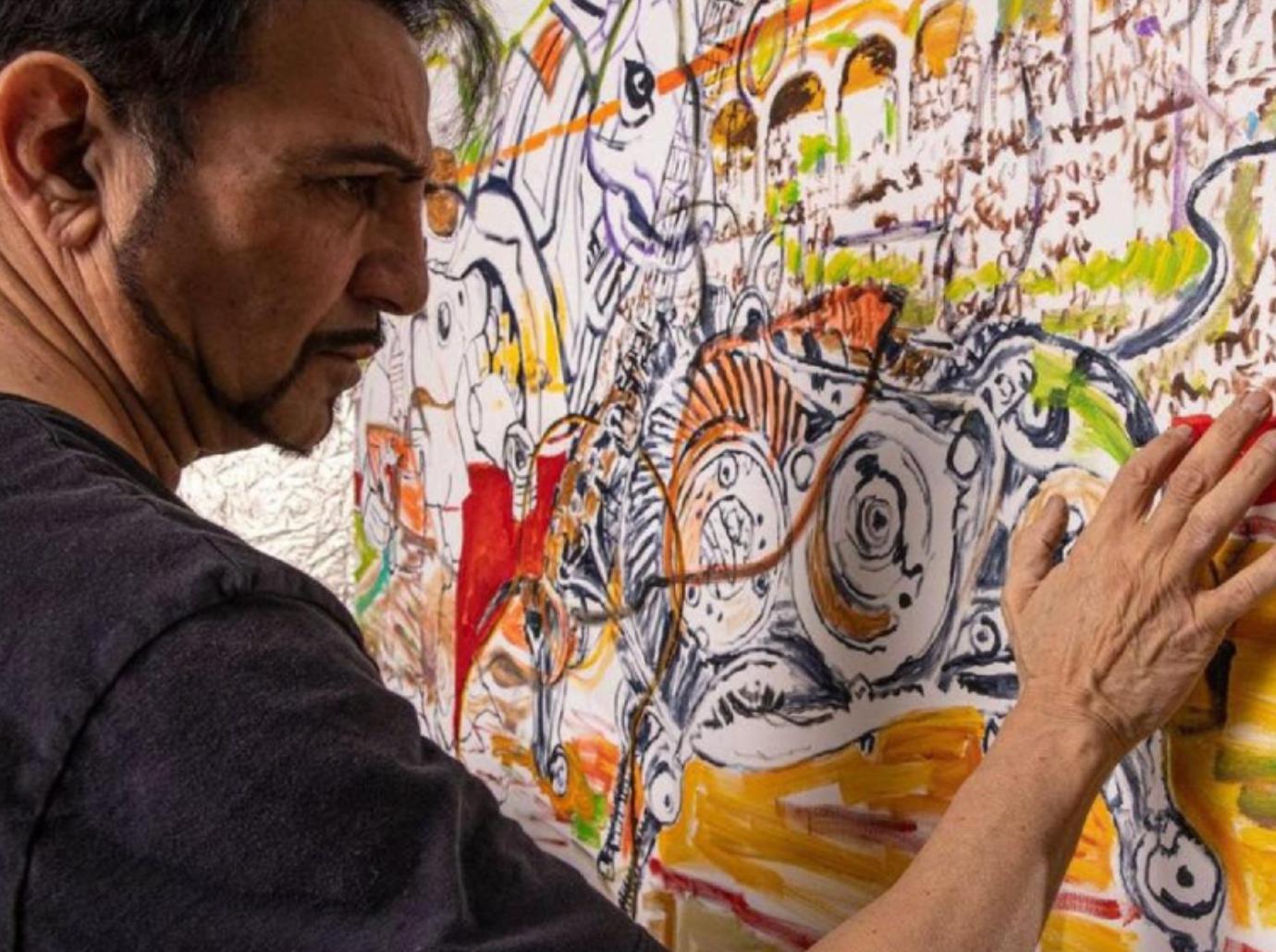 Article continues below advertisement
Roostaei's revolutionary painting style, Cryptorealism, is independent of that which pleases in a merely superficial respect. His paintings are intended to challenge the viewer to look critically at reality. This unique painting style was originally created in 1987 by Roostaei, and it was initially referred to as abstract Surrealism. It was then aptly bestowed the name, Cryptorealism, in 1990.
According to the renowned German art historian and critic, Hanns Theodor Flemming, "Cryptorealism conveys at first glance the impression of being an abstract-tachist painting, however at its core has a clear meaning and message. It is an art form of enigmatic expression having realistic motifs taken from a wide range of themes from antiquity to the present and future".
Roostaei's Cryptorealistic paintings are resonant and innovative, and they demand the viewer to consider all that is not readily perceptible. According to Roostaei, "Cryptorealism is an expression of hidden meaning, revealed through layered imagery, which requires active participation by the observer". His selection of study drawings reveals the primary notions of a given piece, upon which the artist disguises and emphasizes meaning with many layers of both paint and images.
Article continues below advertisement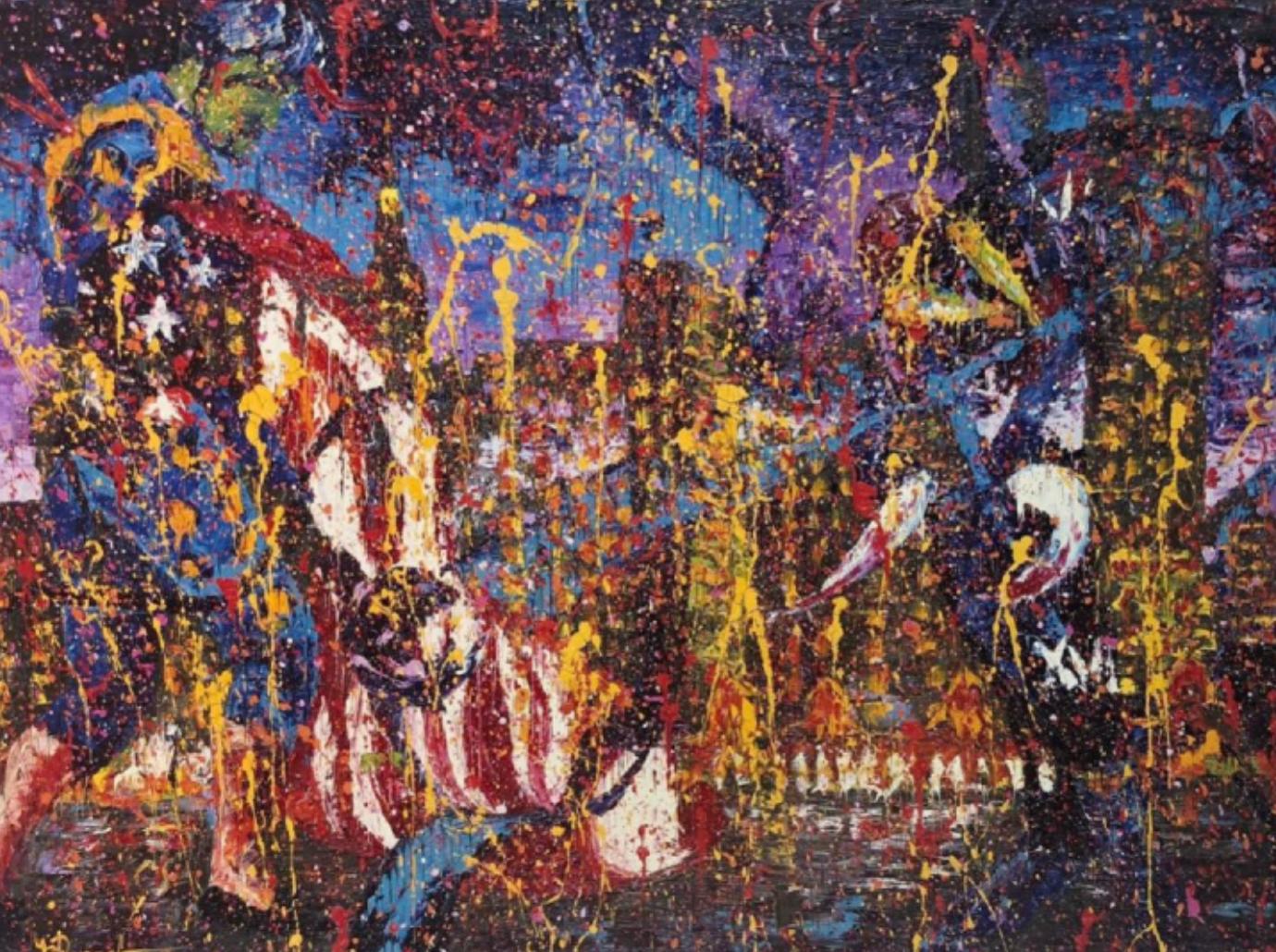 The creation of Cryptorealism, was preceded by Roostaei's masterful accomplishments in previous art forms, and one can see the influence of Realism, Abstract Realism, Impressionism, and Surrealism in his work. Roostaei even engaged in Graffiti art in opposition to the Khomeini regime in Iran in1981.
The art was deemed subversive by the regime, and he was jailed for two years–an interruption to his creative pursuits that would help shape his life and works to follow. Upon his release, he sought asylum in Germany in 1984, where he continued his art studies and eventually developed his own unique painting style, Cryptorealism. This painting method allowed him to fully express himself. His obsession with his craft has been sustained by many loyal collectors and has won him the acclaim of art historians and critics.
Article continues below advertisement
The late art historian Albert Boime wrote, "Roostaei paints compositions from eccentric angles and viewpoints and often depicts forms that metamorphose in a twinkling of an eye. His work consistently discloses disguised and reversible imagery that sends the viewer on an optical steeplechase.
Roostaei's energetic spatial fields fairly explode with dense imagery and spattered paint, combining a kind of Jackson Pollock approach with the Old Masters and popular imagery." Roostaei stands in the full swing of life and remains at the acme of his creative power.
Though his work continues to evolve, his current oeuvre indicates that the creator of Cryptorealism can be counted as one of the great transformers and innovators who have continuously advanced the development of art since the Renaissance.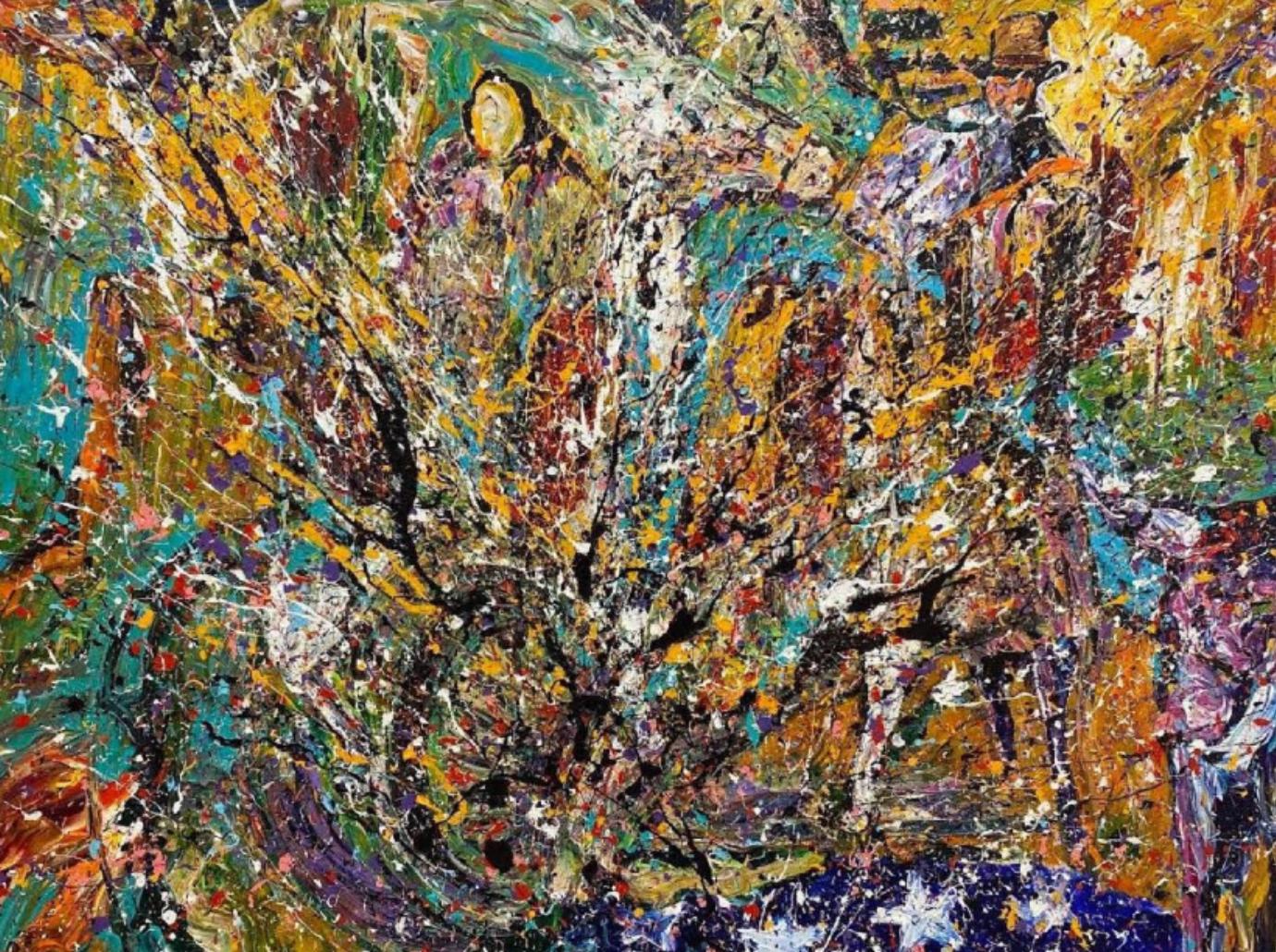 Roostaei's Cryptorealistic paintings are so complex that one can never truly feel they are done looking at them. His paintings have an immediate impact on the viewer while also engaging the viewer in a never-ending game of hide-and-seek, a perpetual metamorphosis designed to engage the viewer in the process of revelation of meaning.
We perceive a synthesis of the past, present, and future when we look at Roostaei's art. Indeed, his fantastically dramatic life and broad artistic experiences inspired him to create some of the most amazing and groundbreaking paintings ever created. He enjoys nothing more than spending time in his studio doing what he loves, and at the age of 62, he shows no signs of slowing down.