NEWS
Delta-8 & Dermatology — Will Delta-8 Topicals Be The Next 'Skincare Superstar?'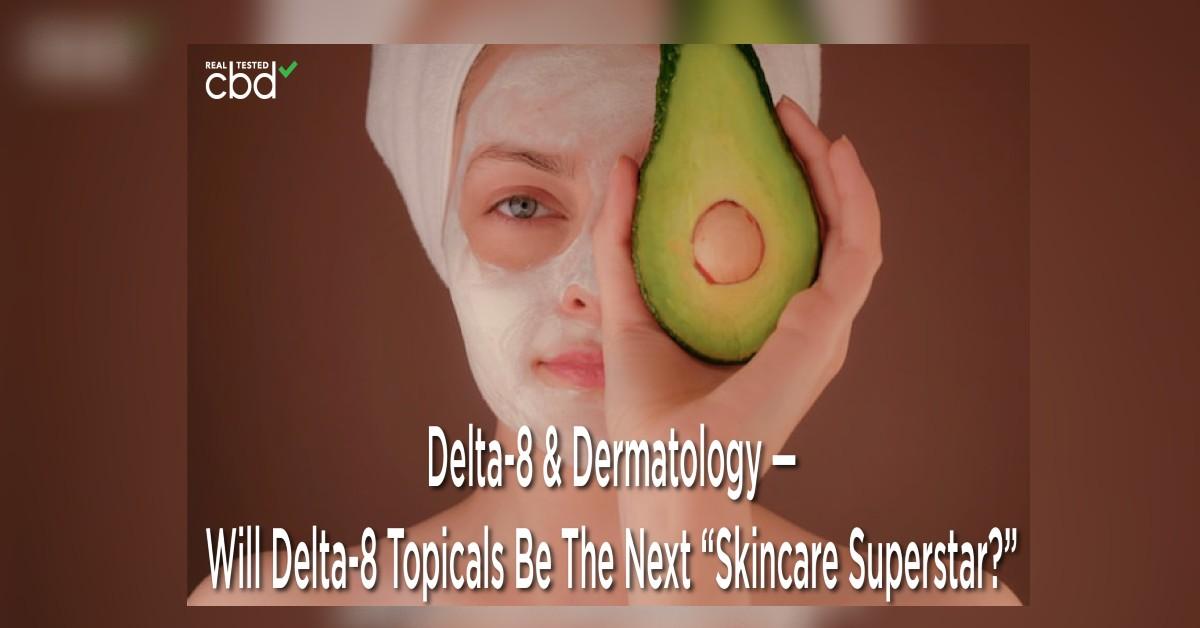 Even customers who love delta-8 rarely mention using this cannabinoid in their skincare routine. Some might not even be aware that a few companies offer delta-8-infused skin-safe lotions. Unlike CBD, delta-8 THC hasn't taken off in the topical industry. However, a few fervent followers believe in delta-8's potential as a skincare supplement.
It may not be easy to find "delta-8 lotions near me," but more customers and businesses are interested in this new industry. Anyone interested in the latest trends in the lotion industry should take a closer look at delta-8 THC topicals.
Article continues below advertisement
What Are The Benefits Of Using Delta-8 Topicals?
Currently, there's more data on the benefits of CBD topicals versus delta-8 lotions. Truthfully, we don't know how delta-8 interacts with the skin layer. However, doctors now believe the endocannabinoid system (ECS) extends to human skin. Many tests show we have cannabinoid receptors on our skin, which means chemicals like delta-8 and CBD should have a localized reaction.
Indeed, one trial from the University of Kentucky examined the efficacy of delta-8 patches on human skin and hairless guinea pigs. According to researchers, delta-8 made it into local plasma in measurable concentrations. Although other studies show our skin doesn't absorb as much delta-8 as CBD or CBN, there's enough evidence that suggests delta-8 topicals can have an impact.
So, we're pretty sure delta-8 can affect our skin…but, so what? Does delta-8 have any special effects in topical form?
Article continues below advertisement
Some researchers conjecture that delta-8 topicals may exert local anti-inflammatory and analgesic effects, but these findings are still inconclusive. However, one study found a few patients who used topical delta-9 THC seemed to have less pain and swelling on their wounds. A few researchers also hope delta-9 topicals may help patients with glaucoma naturally reduce eye pressure.
Recent trials strongly suggest THC helps bring down intraocular pressure (IOP), which is primarily responsible for glaucoma. However, since THC is a psychoactive cannabinoid, it's not practical or safe for patients to take it daily to manage their IOP. Some ophthalmologists are hopeful THC-enriched eye drops or topicals may confer this cannabinoid's IOP-reducing benefit without putting patients in a constant "high."
Remember that all of these supposed benefits of delta-9 or delta-8 THC topicals are highly speculative. It may take years before researchers fully understand how delta-8 cream will influence the human body.
Article continues below advertisement
Will Delta-8 THC Topicals Get Me "High?"
Although delta-8 is a psychoactive cannabinoid, it won't provoke a "high" sensation when taken as a topical. The same could be said about delta-9 THC creams.
Human skin has a low permeability, which is how it protects us from so many environmental toxins every day. Cannabinoids like delta-8 and CBD are too big to pass the blood-brain barrier, but they can interact with local nerves and cannabinoid receptors to exert positive effects.
Some people argue that advances in nanotechnology may create cannabinoid-enriched topicals that may dive deeper into the skin's layers. However, the delta-8 or CBD topicals on today's shelves won't enter your bloodstream.
Article continues below advertisement
Let Real Tested CBD Help You Find "Delta-8 Near Me"
Delta-8 topicals aren't the most accessible product category, but hemp brands are experimenting with this new product line. Anyone interested in hemp topicals may want to check out Real Tested CBD's beauty products tab to see the latest items in this hot category. You could also read our most recent reviews on delta-8 products in our Delta-8 Resource Center.
If you have questions about navigating our website, please feel free to message Real Tested CBD. You can find all of Real Tested CBD's contact info on this page.
Learn more about Delta-8 Products at Real Tested CBD.